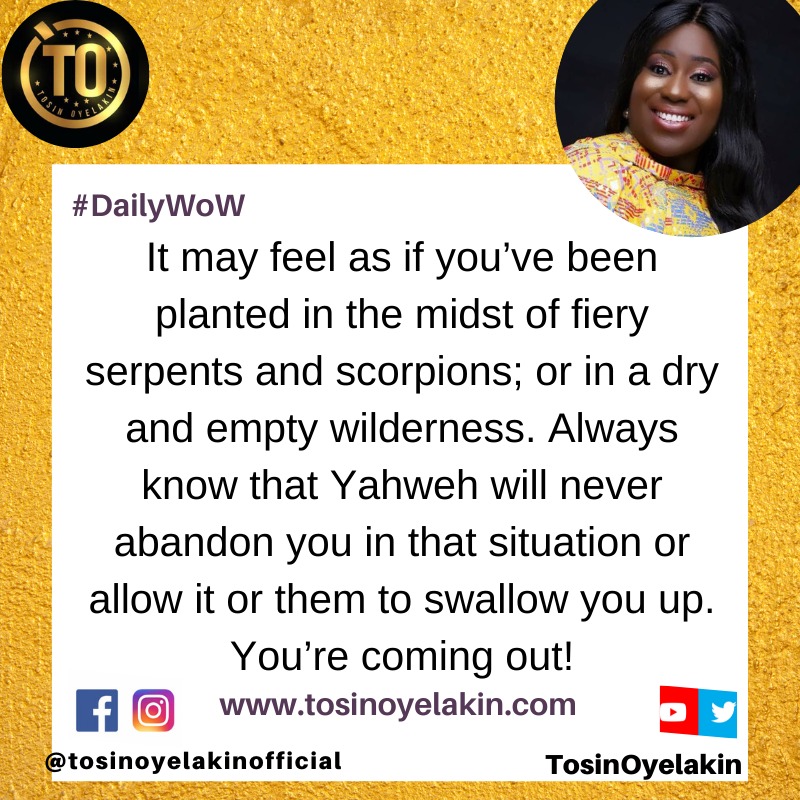 Uncategorized
You're Coming Out
Life has the potential of being really good to us to the point that we feel we have attained heaven on earth. Some people have it this way. Never struggling for anything and everything seems to work for them. This is the good side of life.
On the other hand, life can also deal with people in ways that they don't even want to continue to live. We can be going through a seemingly never ending season of trials, struggles and challenges upon challenges.
It may feel as if we are caught up in a web of lies, deceit, accusations and all sorts of unpalatable things. You may even feel like you're surrounded by people who have no good intentions towards you.
However, in all these negativities, there is One who will walk with you through it all, if you allow Him. He will never desert you, but will fight for you to come out of these challenges stronger, better and wiser. His name is Yahweh.
It may feel as if you've been planted in the midst of fiery serpents and scorpions; or in a dry and empty wilderness. Always know that Yahweh will never abandon you in that situation or allow it or them to swallow you up. You're coming out!
By Yahweh's mercies, through the grace of His Son, Jesus Christ and by the power of the Holy Spirit, you're coming out. Trust Him, hand everything back to Him. Do not lose hope. Have faith in His faithfulness to stand by His word concerning you.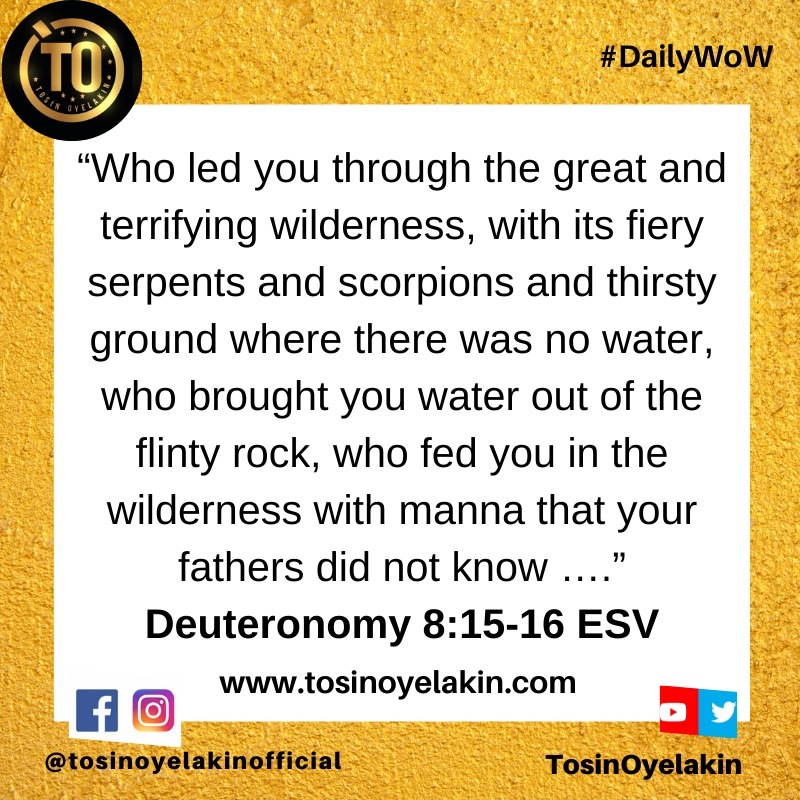 Prayer:
Father, thank You for always encouraging us to keep walking regardless of any obstacles in our lives that we have to navigate.
Please, help anyone who is feeling alone, rejected and hopeless at this time. Strengthen them by Your Spirit and restore hope, peace and joy to their hearts, in Yeshua's mighty name. #Selah.
Have a wonderful day and stay safe under the blood ? Agape ❤️
*© Tosin Oyelakin 2021* ⁣