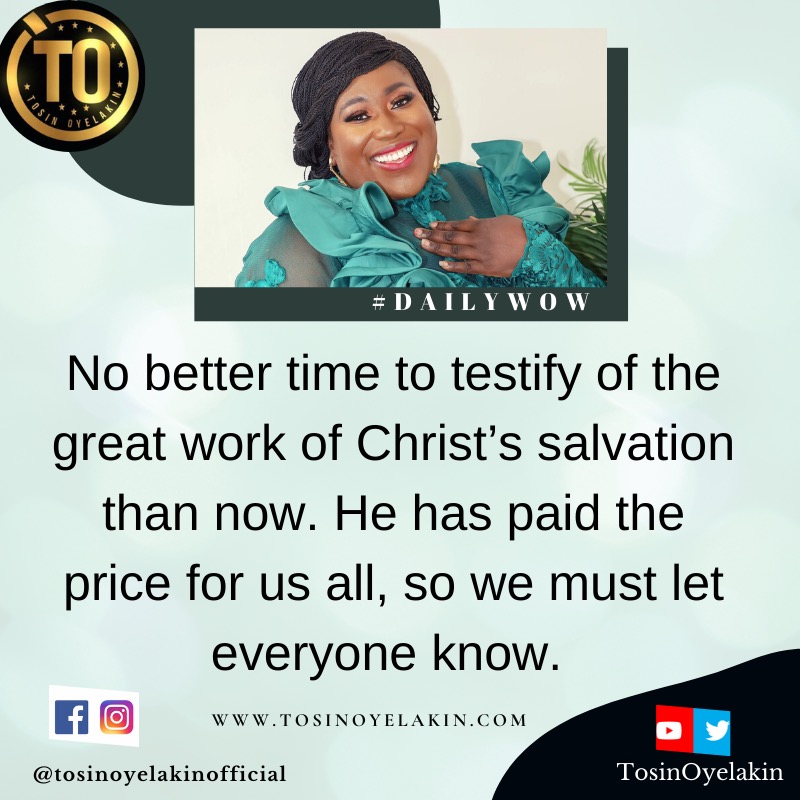 Uncategorized
Preach It, In Season,Out of Season
The foundation of the Christian faith is the fact that Christ was nailed to the cross for our sins (Isaiah 53:5), He died for the same reason (1 Corinthians 15:3), and on the third day, He rose again (1 Corinthians 15:4).
Without this foundation of solid truth, Christianity would not have thrived. It would have fizzled out as fads generally do.
However, because there were witnesses to His life, death and resurrection, who ensured that what they witnessed was shared every where, we also now have the opportunity to share in this truth and to pass it on.
We have been commissioned by the Lord Himself to go into all the world to share with them this gospel truth. That Christ died for our sins, but then, He rose from the dead in victory. Now, everyone can be saved and live in victory over sin and death.
No better time to testify of the great work of Christ's salvation than now. He has paid the price for us all, so we must let everyone know. Not only during this Easter season, but always – in season and out of season.
Not shamefully, but in the demonstration of the power of God to save to the uttermost, anyone who believes in His name and draws near to Him (Romans 1:16; Hebrews 7:25).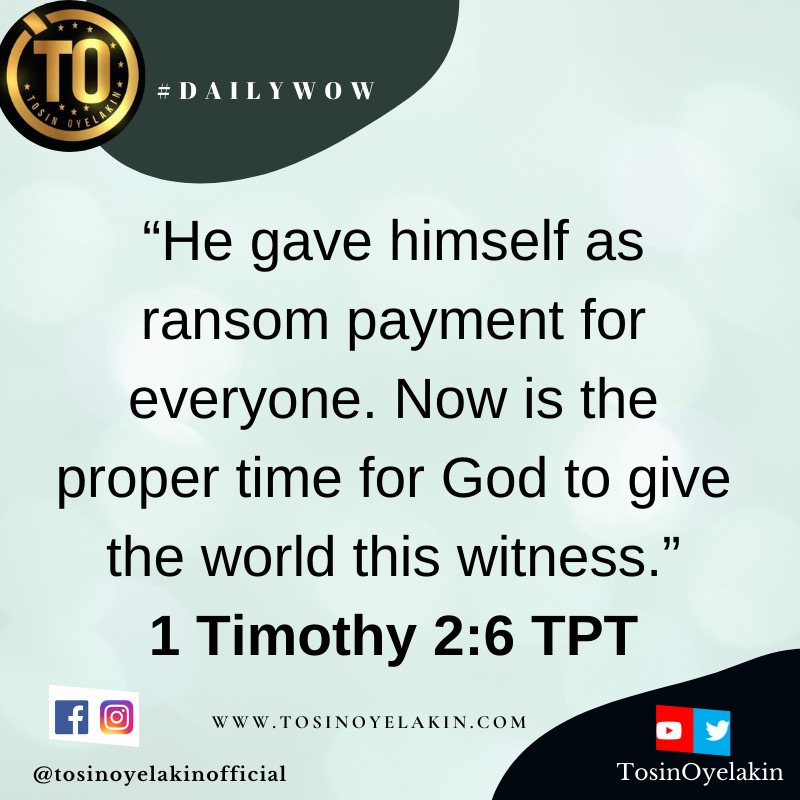 Prayer:
Father, thank You for the gift of salvation to us through our LORD Jesus Christ. This is the greatest gift ever given to anyone. And the least we can do is to ensure that we share the knowledge of it with everyone around us.
As we choose to share the gospel with those yet unsaved, give us wisdom to know how to share. We also receive the power to back up our words that will prove You as the only living God, in Yeshua's mighty name. #Selah.
Have a blessed day and stay safe under the blood ? Agape ❤️
*© Tosin Oyelakin, April 2022*
Music: Tosin Oyelakin – Amazing Grace Giantkiller Remix