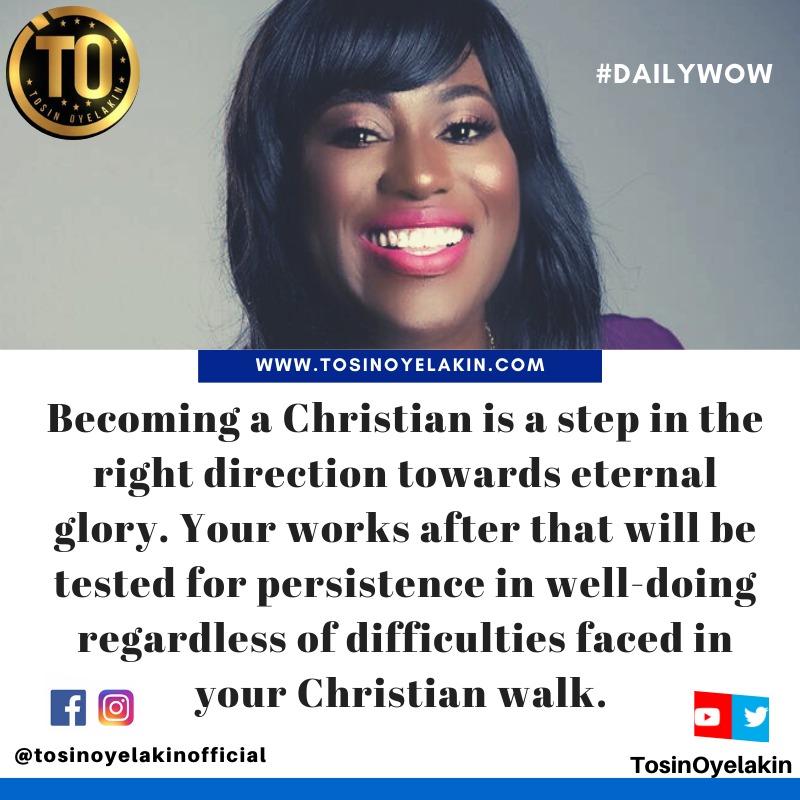 Uncategorized
Works Will Be Rewarded
As far as I am aware, the book of Romans was written to people who were already saved. So, when Paul stated here that Christ will reward everyone according to their works, he was talking about what we do as Christians.
Other scriptures to believers also confirm that every work will be tried. Some works of the flesh will keep you out of the kingdom of God – Galatians 5:19-21. Some works, when they're tried by fire, if they stand, it's gain to their doers. If they do not stand, however, the person may be saved but suffer loss according to 1 Corinthians 3:13-15.
Yes, by grace we were saved. But did we get saved only to carry on in our old ways? Or would God reward laziness? We have been saved so that sin and evil works will no longer have dominion over us. Making us free to do what is pleasing in Father's eyes.
Becoming a Christian is a step in the right direction towards eternal glory. Your works after that will be tested for persistence in well-doing regardless of difficulties faced in your Christian walk.
Let your works speak louder than your talk. There will be obstacles, but we can do all things through the grace of Christ which has been bestowed upon us.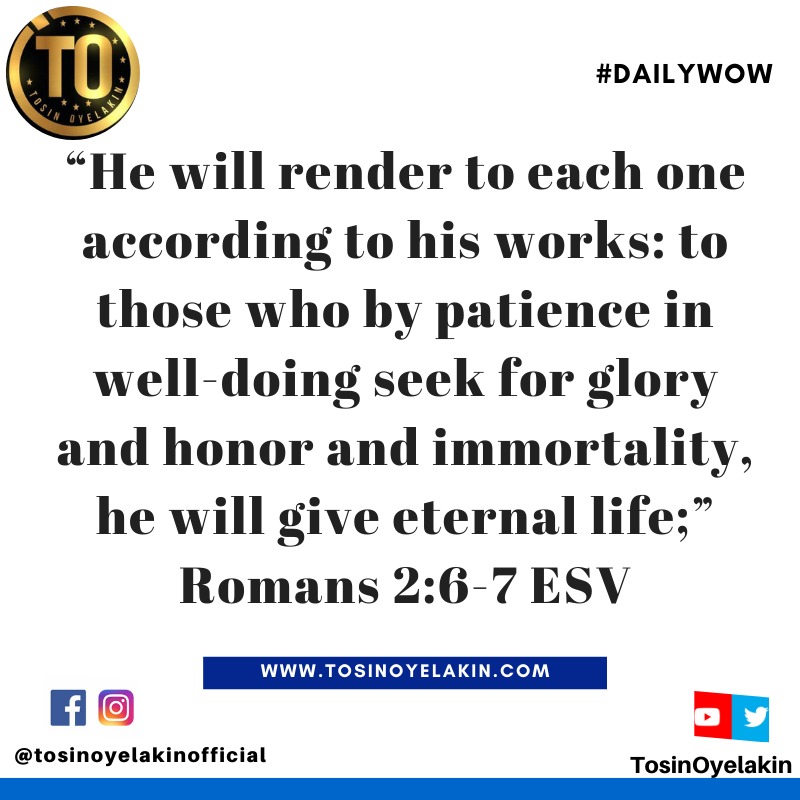 Prayer:
Father, we know that one day we will all stand before You while everything we have done here will be tired by fire. We will either receive a reward or suffer great loss – of eternity or of reward.
Please keep us on the straight and narrow so that when we do come to You, we will receive a reward and a rousing welcome of a good and faithful servant in Yeshua's mighty name. #Selah.
Have a blessed day and stay safe under the blood ? Agape ❤️
*© Tosin Oyelakin 2021* ⁣