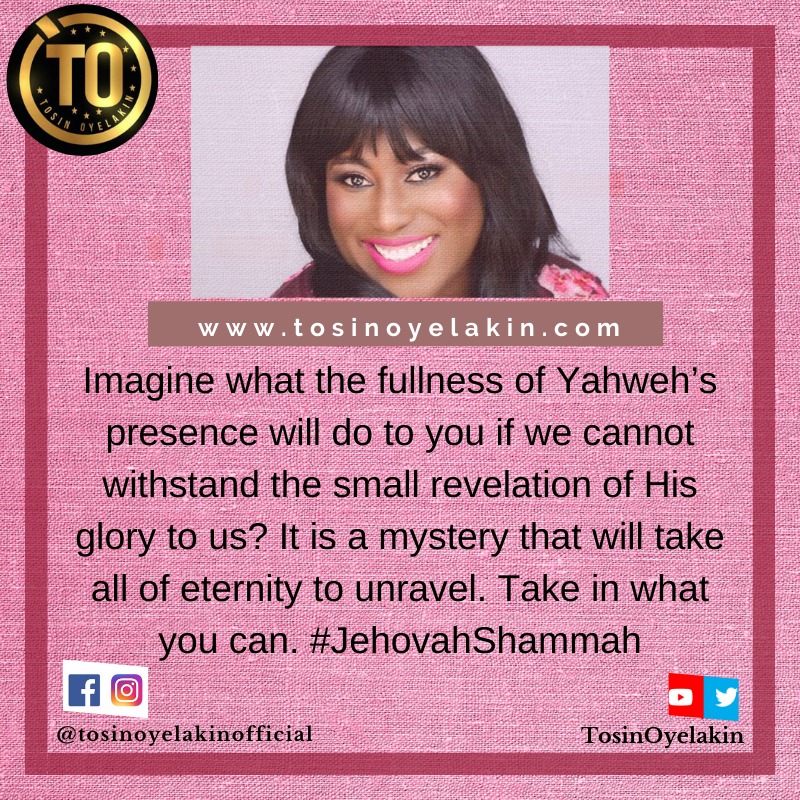 Uncategorized
Yahweh's Endless Glory and Authority
Imagine having a father whose wealth and authority spans all things. You want to unravel the depth of your inheritance in him, but because of his endless possessions, affluence and influence, you really can't.

This is us trying to fathom our inheritance in God. But we cannot begin to unravel how deep, high and wide our possessions in Christ are. This may make it seem too good to be true or unattainable for us.

Yahweh's unimaginable glory and endless authority not only overflows the heavens and the earth, it also covers the entire universe. And that's the God we serve, who is also our Father. He reveals to us a tiny measure of His glory and power, but we cannot comprehend even that.

Imagine what the fullness of Yahweh's presence will do to us if we cannot withstand the small revelation of His glory? It is a mystery that will take all of eternity to unravel.

Take in what you can. Enjoy every bit of His power and glory that He reveals in your life and be thankful that He has chosen you as a vessel of His endless authority. He is Jehovah Shammah who is always there to reveal His glory in your life!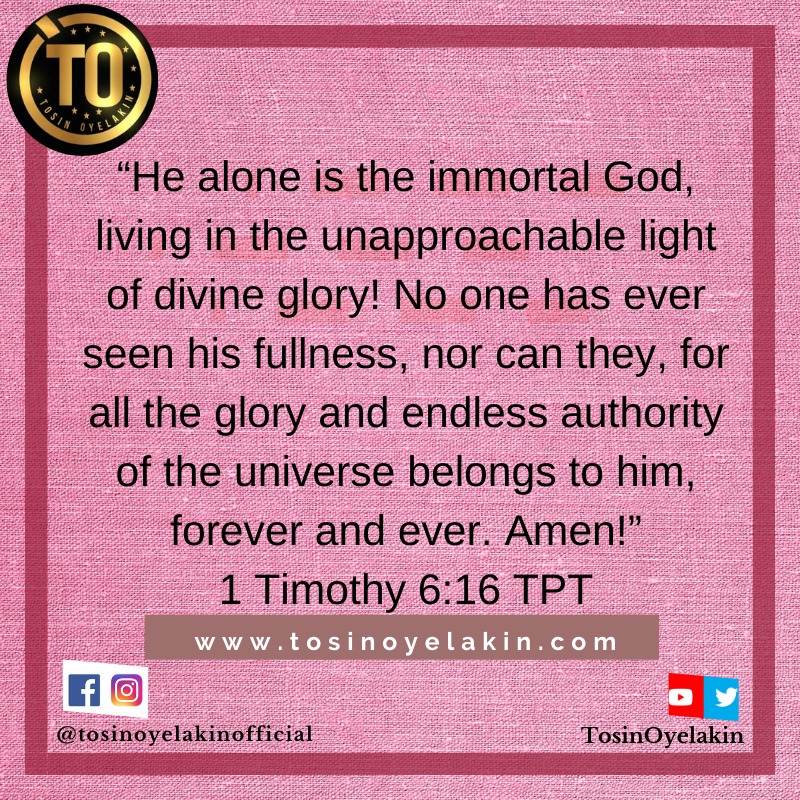 Prayer:
Father, thank You for counting us worthy to be carriers of you divinely glorious presence and power. Thank You for making us a terror to our enemies because You're always present with us.

Please give us the heart of thanksgiving for all that You have made us in You. Help us to realise how helpful Your presence is that we may always overflow with praises to You in Yeshua's mighty name. #Selah

Have a blessed day and stay safe under the blood ? Agape ❤️
© Tosin Oyelakin 2020