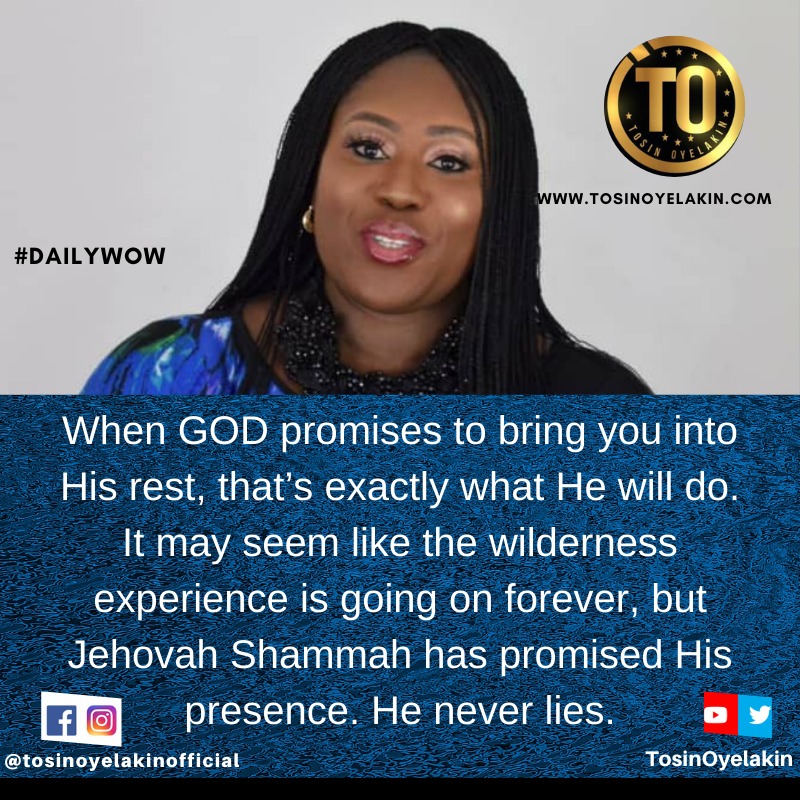 Uncategorized
Your Rest Is In God's Promise
So you have a promise from God that you're holding on to. You have run with this promise from day one. You have believed, fasted and prayed the word over and over again.

There is no going back, you know that. But then it seems like there is no forward movement either. Some battles, you have fought and won. Some you have lost and some are just ongoing! These ongoing ones are the issue.

You don't know where you are with them. They seem like the never ending wilderness experience. When will this end? You ask yourself. Is there no respite in God's promise to me anymore?

But just wait a minute and be encouraged. When GOD promises to bring you into His rest, that's exactly what He will do. It may seem like the wilderness experience is going on forever, but Jehovah Shammah has promised His presence. He never lies.

No matter how far you have come with Him, whatever it is that does not seem to shifting, know this that faithful is He who has promised. He will do it. He will bring you into His rest by taking you right to your promised land. Hold on and don't ever give up!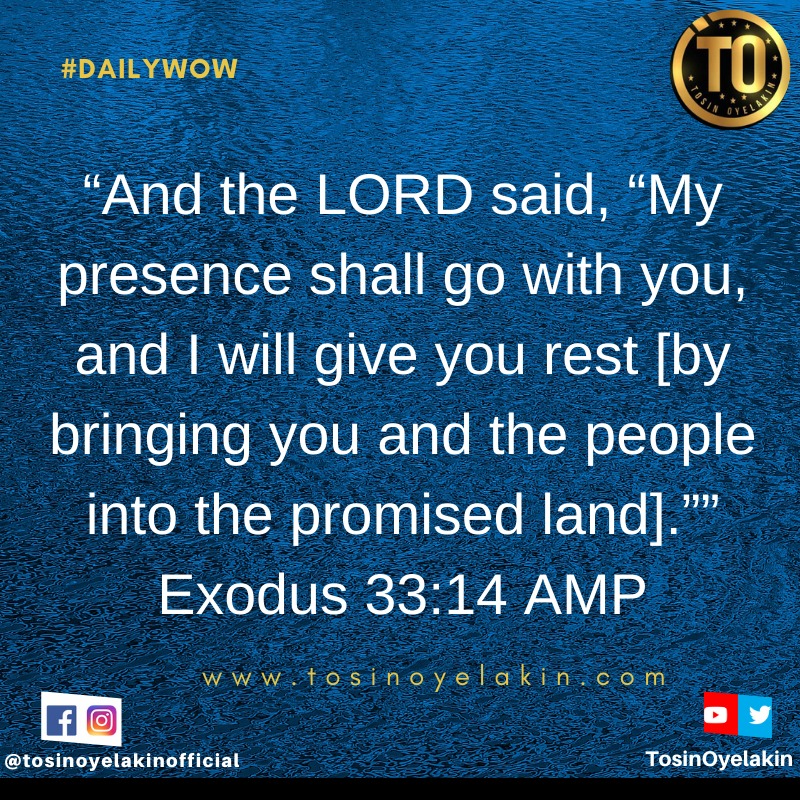 Prayer:
Father, thank You because You are always there to walk us, through Your promises, into rest. You've not said anything that You cannot or will not do. Every word You speak, You honour.

Please hasten Your rest in our lives that our hearts may not faint. Let our time to manifest Your promises come and be established in Yeshua's mighty name. #Selah

Have a beautiful day and stay safe under the blood ? Agape ❤️
© Tosin Oyelakin 2020