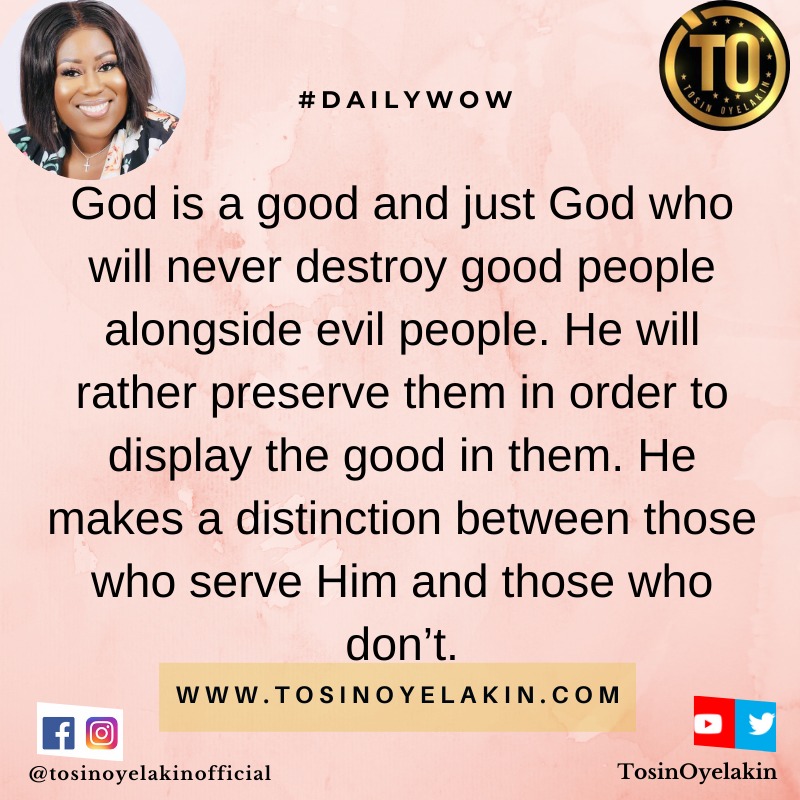 Uncategorized
Yahweh Saves The Good Ones
Everyone on earth benefits from the goodness and mercies of God, whether righteous or not. This is because the rain falls for both the righteous and unrighteous.
The sun shines on everyone regardless of what they choose to do, good or evil. The elements and resources of the earth are available to all, no matter whether they serve God or not.
This is a stark fact of life and may seem unfair to us. But God is a just God, full of mercies and compassion to all of His creation whether they have turned from Him or not.
However, while everyone is allowed to partake in Father's goodness and mercies, not everyone will partake of His anger and judgement of evil. This is where He makes a distinction.
God is a good and just God who will never destroy good people alongside evil people. He will rather preserve them in order to display the good in them. He makes a distinction between those who serve Him and those who don't.
So be encouraged and don't be weary in doing good and serving God. Don't envy the unrighteous in their prosperity but know that in the end, only the good ones will be saved. Your inheritance is far more glorious than any blessings to be obtained from this earth!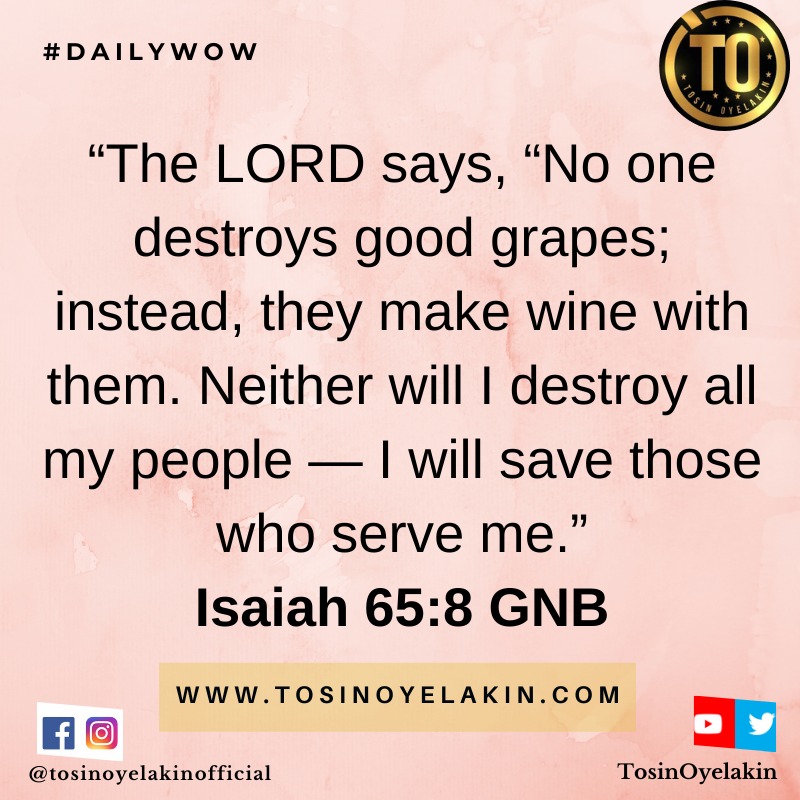 Prayer:
Father, the world may confuse evil for good, but You know all things and all hearts are laid bare before You!
Please give us peace in our hearts to know that You always save the good ones from destruction. Preserve us and make your goodness flow in us like wine in Yeshua's mighty name. #Selah.
Have a wonderful day and stay safe under the blood ? Agape ❤️
*© Tosin Oyelakin 2021* ⁣