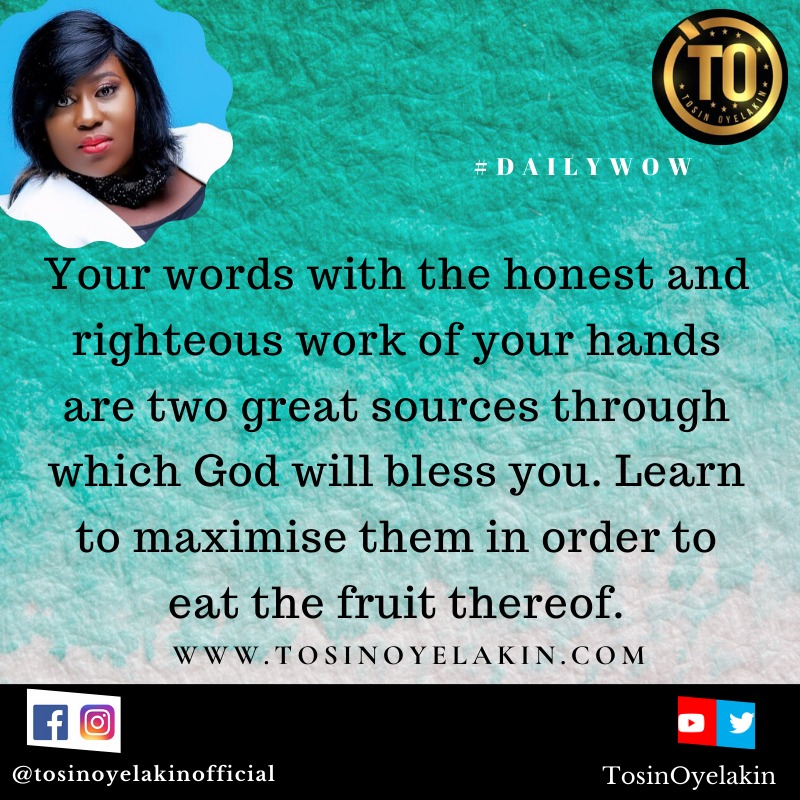 Uncategorized
Words & Works: Channels of Blessings
There are many channels through which God can bless us. Some are independent of you, while most others depend on you. Two of those that you are very much involved with are your words and your works.

According to the scriptures, the words you speak about yourself go a long way in determining how much of the blessings of God manifest for you.

It's one thing for God to have pronounced His blessings over our lives, and it's another for our own words to align with His. As long as we are speaking in line with heaven's words, we will continue to experience the blessings of Yahweh.

Once we start disagreeing in our words, then we are not permitting the will of God in our lives. And His will can only be done where it is being submitted to. We can submit to His will by aligning our words with His.

Another thing that God blesses is the work of our hands. The bible says that for a righteous man who walks in the counsel and will of God, and not in wickedness, everything he does shall prosper – Psalms 1:1-3.

If your works are righteous and honest, you will experience and enjoy heaven's manifold blessings. You will prosper in all your ways. Wickedness, on the other hand, will contaminate your works. And God will not prosper wickedness.

So it is very important to ensure that our words and works remain channels of blessings for us. Do not contaminate your blessings by speaking against God's will. Be in line to be blessed by aligning your works with righteousness. It's a law. Once it is followed faithfully, blessings are inevitable!

Your words with the honest and righteous work of your hands are two great sources through which God will bless you. Learn to maximise them in order to eat the fruit thereof.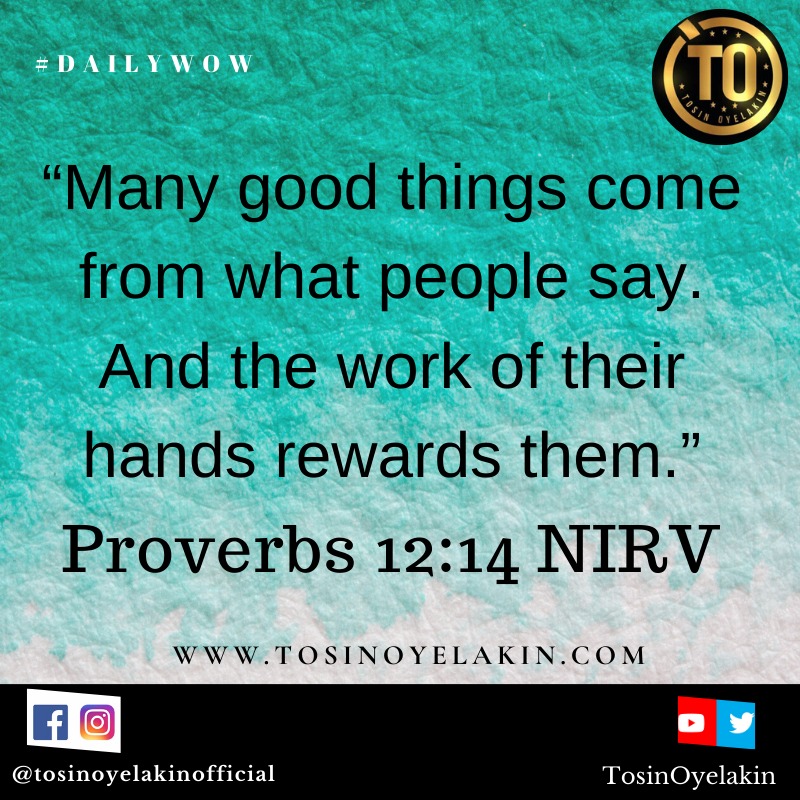 Prayer:
Thank You Father for Your promise to bless the work of our hands. And thank You that as we speak in line with Your words and promises for us, You establish it and bless us.

Do strengthen us to remain faithful in these two areas of our lives. Let our words and works praise You and bring You glory through the manifestation of Your blessings through them in Yeshua's mighty name. #Selah.

Have a blessed day and stay safe under the blood ? Agape ❤️.
© Tosin Oyelakin 2020