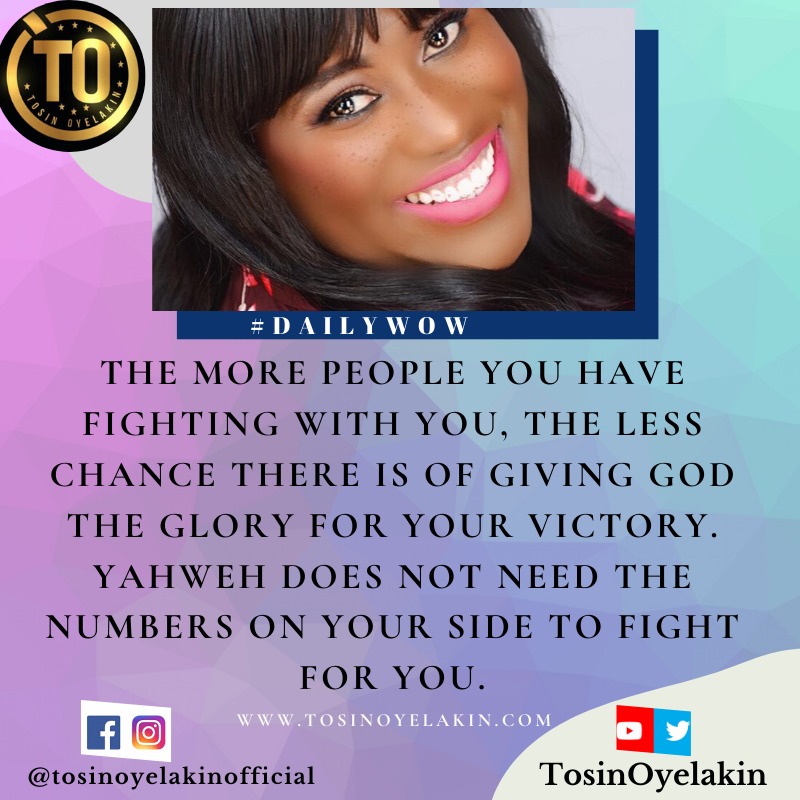 Uncategorized
Not By Numbers, But By Grace
In those days, you could predict how a particular war would go based on the numbers of the army fighting for each nation.

And that's why nations will come together with their armies to fight against another nation which they consider to be stronger than themselves. This is just to build up their strength in numbers.

We have the example of the three nations which came together against Jehoshaphat, the king of Israel. They did this because they wanted to use their sheer numbers to intimidate him into surrendering.

But our God does not work by numbers. In fact, the large numbers doesn't glorify Him because it would mean that He needs more in order to prevail. This is the absolute opposite of how Father works.

The more people you have fighting with you, the less chance there is of giving GOD the glory for your victory. Yahweh does not need the numbers on your side to fight for you.

God told Gideon to reduce the number of his army to the barest minimum possible. He couldn't go to war with God and men fighting on his side. He only needed to go with God.

In the same way, Jehoshaphat's army did not have to raise a finger in battle because the LORD GOD of hosts fought and won their battle before they even arrived!

Those that are for you are more than those against you. Stop looking to men or how many are on your side in the physical realm. You win, not by numbers, but by the sheer grace and mercy of Yahweh.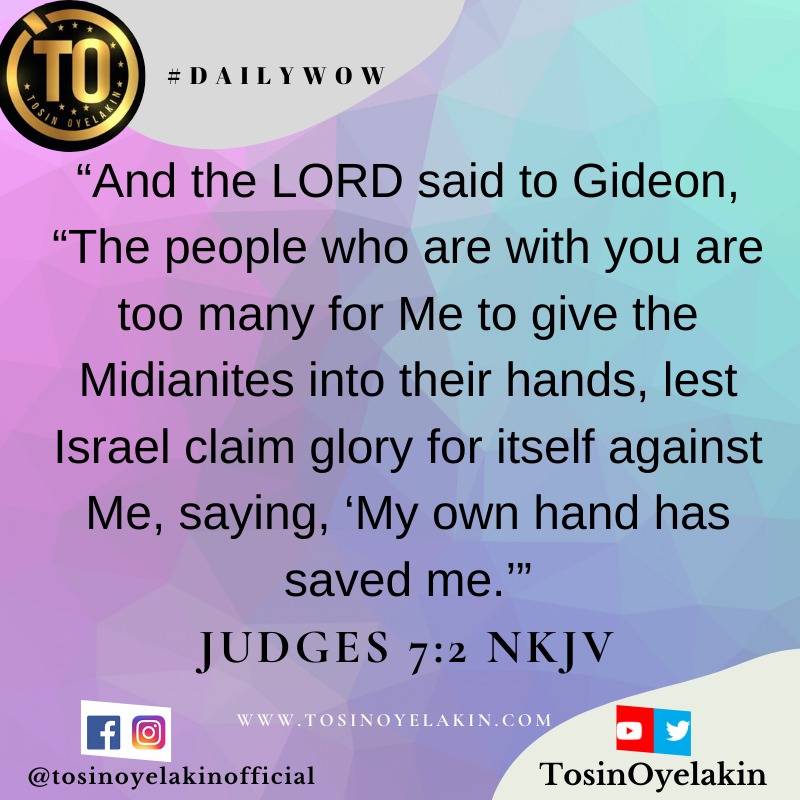 Prayer:
Father, thank You for Your grace and mercy which are always available for us in every battle of life. Thank You for the hosts of heaven who are always present with us even though we cannot see them with our physical eyes.

Help us LORD to not look to what we can see, but to know that no great number of evil can prevail against God in our lives. Because the greater One lives in us, we are more than conquerors.

We prevail, not by numbers, but by Your Grace and strength in Yeshua's mighty name. #Selah.

Have a wonderful day and stay safe under the blood ? Agape ❤️
© Tosin Oyelakin 2020