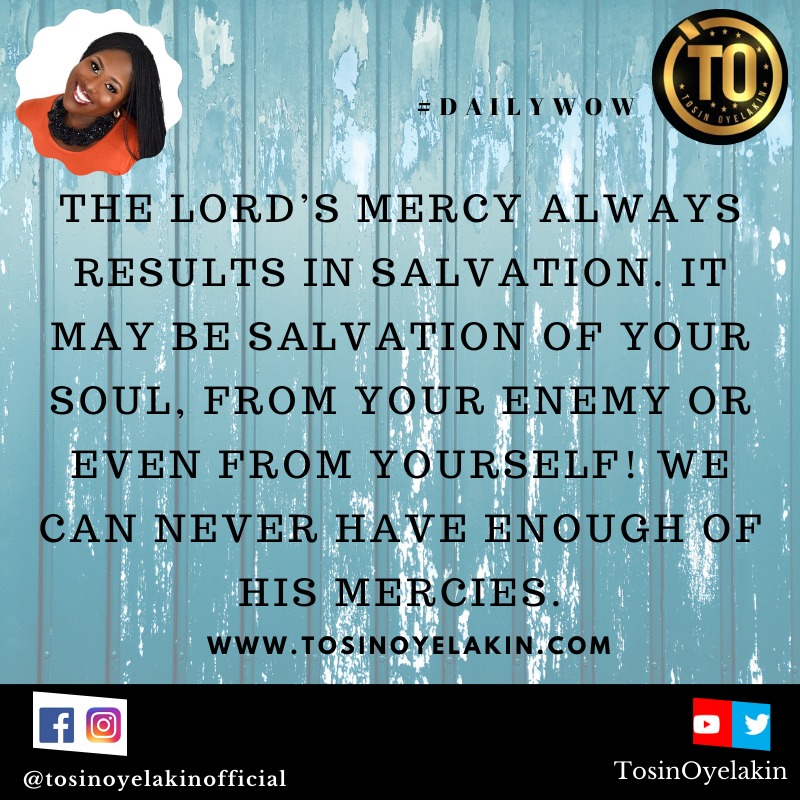 Uncategorized
May Mercy Continue to Prevail
As we step into the month of July, the seventh month of the year 2020, we reflect on how the year has gone so far and we find it's only been the mercies of God that's kept us.

I'm sure that when we were crossing over into the year, nothing prepared us for what was to come. We came in by faith, not knowing what the future would bring, but trusting that the mercy of God will prevail.

Thinking back on the last six months, we can see how this has been our mainstay. Many have passed without any warning. Young, old, men, women. No warning that it would be their last few months on earth. But we are still here! Saved by His mercies.

The LORD's mercy always results in salvation. It may be salvation of your soul, from your enemy, evil or even from yourself! We can never have enough of His mercies.

As we proceed further into the year, we still need to rely on this mercy more than ever. We need to keep looking to Him who is able to continue to preserve and protect us. We will continue to trust and rejoice in the salvation that Yahweh's mercies bring to us.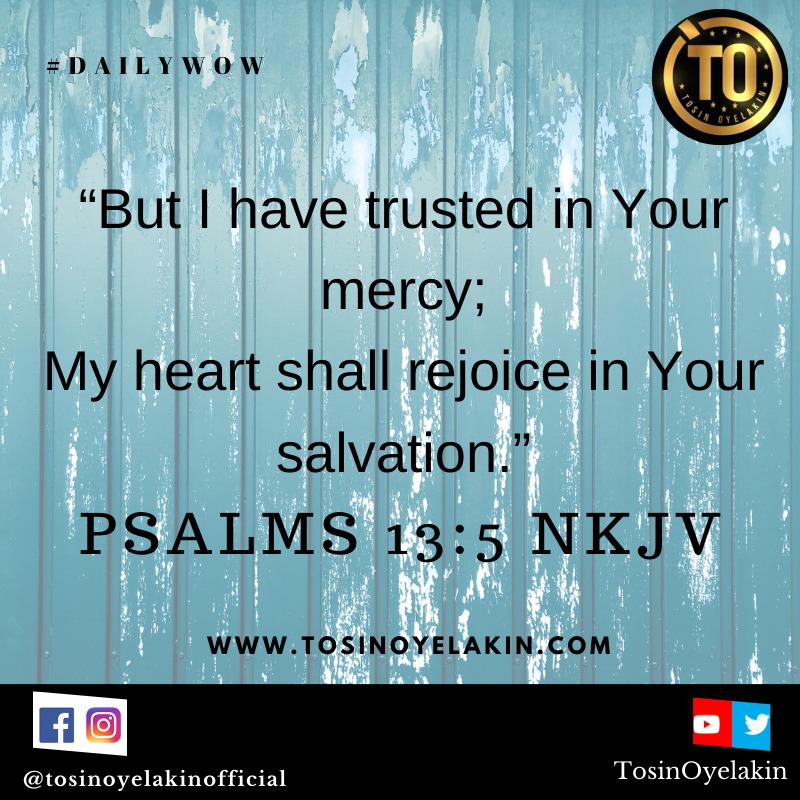 Prayer:
Father, you have been so good and faithful to us so far in this year. We should have been consumed, but You alone have preserved us. All praise and adoration belong to You.

May Your mercy continue to prevail for us as we continue our life journey into this unprecedented year. May our feet be guided by Your word. And may our lives be shielded by You. And may sounds of your salvation continue to resound within our borders in Yeshua's mighty name. #Selah

Have a glorious month of July and stay safe under the blood ?. Agape ❤️.
© Tosin Oyelakin 2020