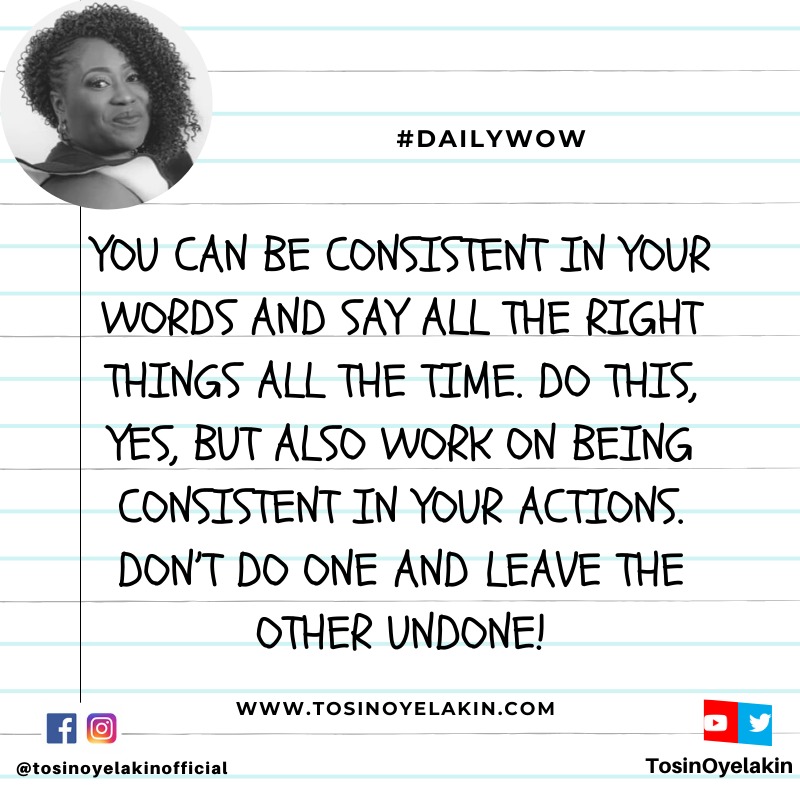 Uncategorized
Word & Actions In Alignment
Our words can either make us or break us. They're so powerful! This is one area in which I am constantly learning not to stumble.

You can create a whole world of beauty and greatness just by being consistent in your words. And in the same way, you can also create chaos and destruction by consistently speaking negative things about yourself.

That's why the scriptures say that a man who has mastered the art of controlling their tongue is a perfect man and can keep their whole body "and life" in check (James 3:2 paraphrased).

Everything we will ever need in life has been provided for through the spoken word of God. Well, so if we are made in His image and likeness, then guess what your words too are capable of doing!

It is important to learn to curb your tongue so that you only speak life, wealth, joy, peace, health and everything good. Not only about yourself , but also those in your life.

Equally important is to be consistent in your actions. You can't be saying one thing and be acting the opposite. Your words and actions have to be in complete alignment with each other and also with the word of God.

You can be consistent in your words and say all the right things all the time. Do this, yes! But also work on being consistent in your actions. Don't do one and leave the other undone!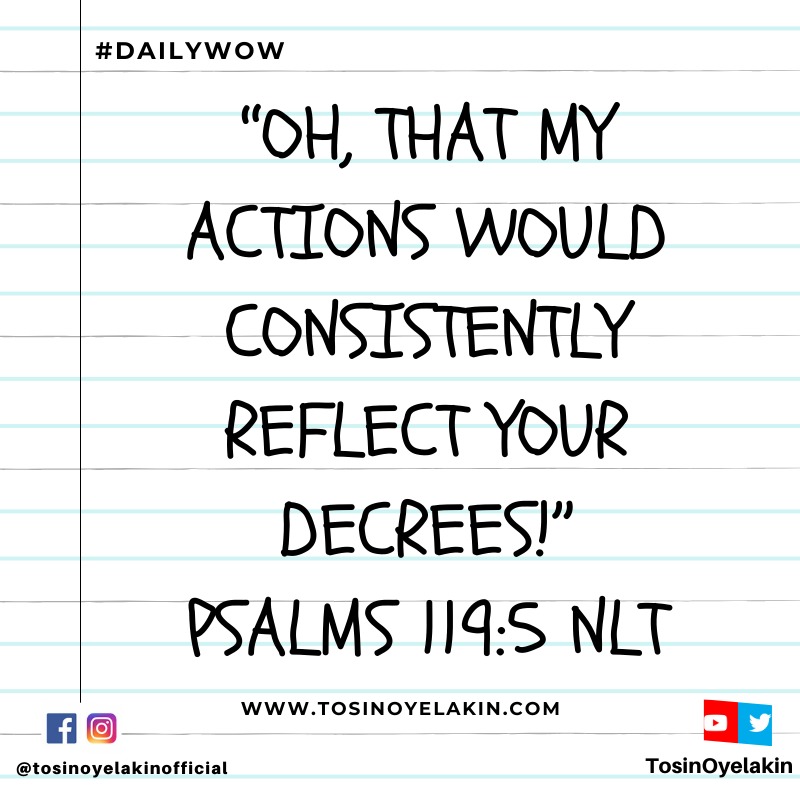 Prayer:
Our Father LORD, like the psalmist, we cry out to You! Oh that our actions will consistently be in full alignment with Your words! Help us to not only establish Your word through our own words, but that we may also establish it through our actions.

Let Your Holy Spirit work in us that we may desire and also do Your good pleasure every day of our lives in Yeshua's mighty name. #Selah

Have a beautiful day. Agape ❤