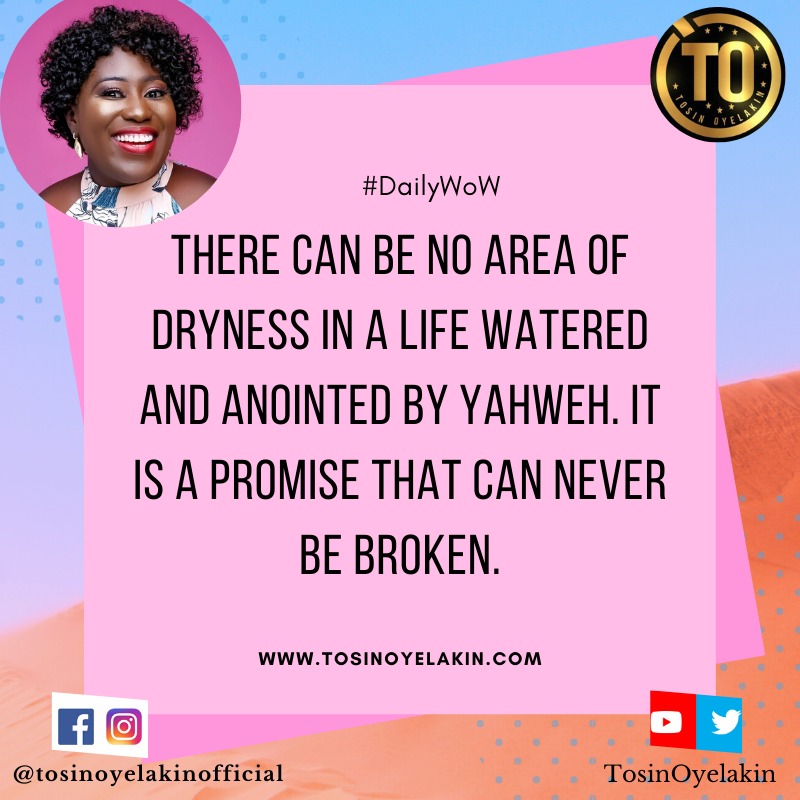 Uncategorized
Springs of Life
Biblically speaking, water signifies life. It's the symbol of a new birth or fertility. When a pregnant woman is about to deliver the new life growing within her, the birth is preceded by the breaking of her waters. This is why new believers are baptised with water, to signify their new birth.

Water can also signify the supernatural. Something that transcends the earthly realms. This was demonstrated by Christ when He defied natural laws by walking on water which Peter, one of His disciples also did.

Jesus, when He turned water (life) into sweet wine, ironically at a wedding (wine signifies love towards one's neighbour) demonstrated that life and love are intertwined. To live is to love, and to love and be loved is to have lived!

Milk also represents motherly love. The love that nurtures and is selfless. The Love of the Father, never ending, ever nurturing! Unconditional in nature.

So, when Yahweh promises us sweet wine, milk and abundant flow of water, He promises us His never ending love. He promises love one for another and He promises abundant life. You thrive when you have these as integral part of your life.

The love of God, the love we give to and receive from our neighbours, and life in everything that concerns us. Anyone with these is truly blessed.

There can be no area of dryness in a life watered and anointed by Yahweh. It is a promise that can never be broken.

You have life in abundance, you continually walk in the supernatural, the love of Christ is shed abroad in your heart by the Holy Spirit and you, above all, have Father's love.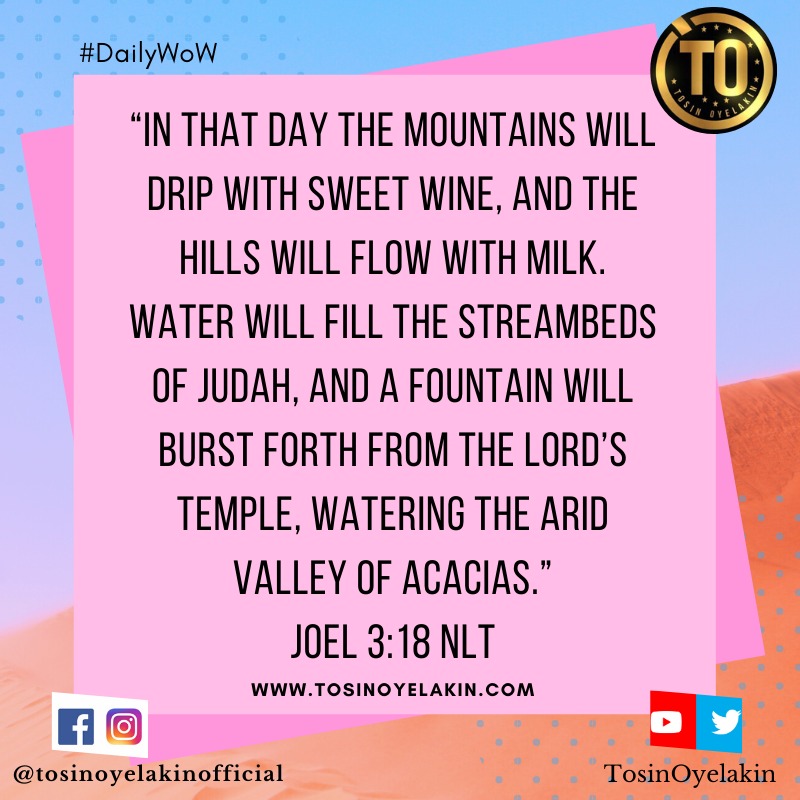 Prayer:
As the LORD has promised so shall it be for you indeed. These things will no longer be wanting in your life. You walk in abundance of blessings, health, joy and peace.

Your life is a testimony of love and favour which you give and receive. The love of God towards you brings you into higher realms of confidence and favour in Yeshua's mighty name! #Selah

Have a wonderful day. Agape ❤