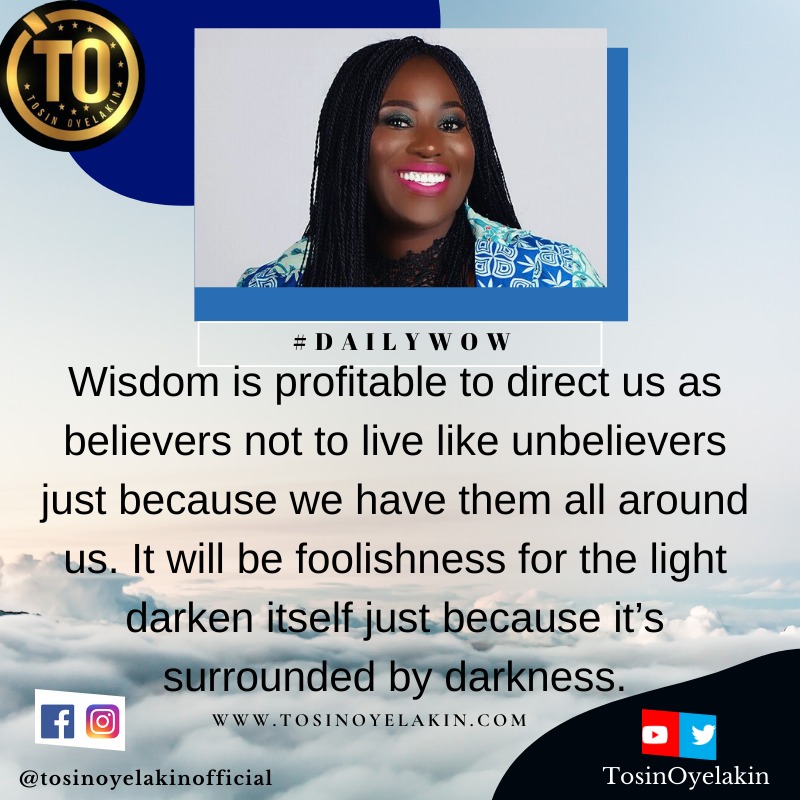 Uncategorized
Wisdom To Be The Light
When GOD created everything, darkness was already in existence, but He spoke the light into being so that darkness will not continue to have dominion.
The nature of the light is meant to counteract the nature of darkness and bring about a balance until darkness can be taken captive for all of eternity.
Those of us who have been redeemed of Christ are the light of this world and we are meant to counteract the works of darkness that continue to abound in the world at this time.
A lot of tools have been given us to be able to achieve this and one of these is the pure wisdom that is given from above.
Wisdom is profitable to direct us as believers not to live like unbelievers just because we have them all around us. It will be foolishness for the light darken itself just because it's surrounded by darkness.
We are surrounded by darkness but we must not take on its nature and blend in with it. We are to shine even brighter through our good works. As works of evil abound, our works of righteousness should abound even more in order to overpower them!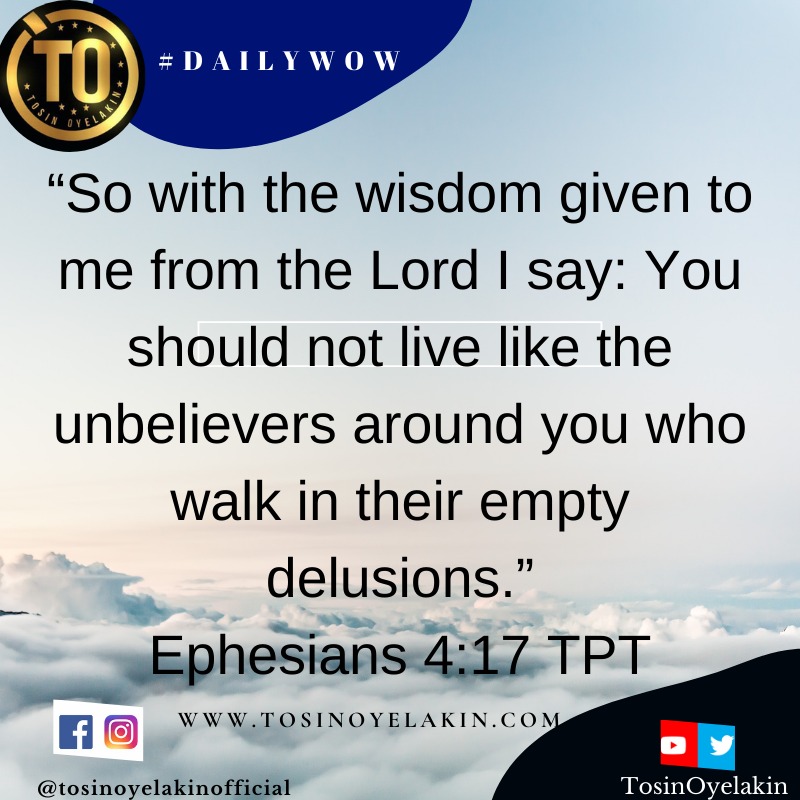 Prayer:
Father, thank You for given us Your own nature of being the light of the world. We are honoured indeed. Help us to continue to manifest this nature of Yours.
Sometimes it's difficult not to respond alike to evil, so we ask that You strengthen us more and more that we may never blend in with the darkness that is all around us, in Yeshua's mighty name. #Selah
Have a glorious day and stay safe under the blood ? Agape ❤️
*© Tosin Oyelakin 2021*