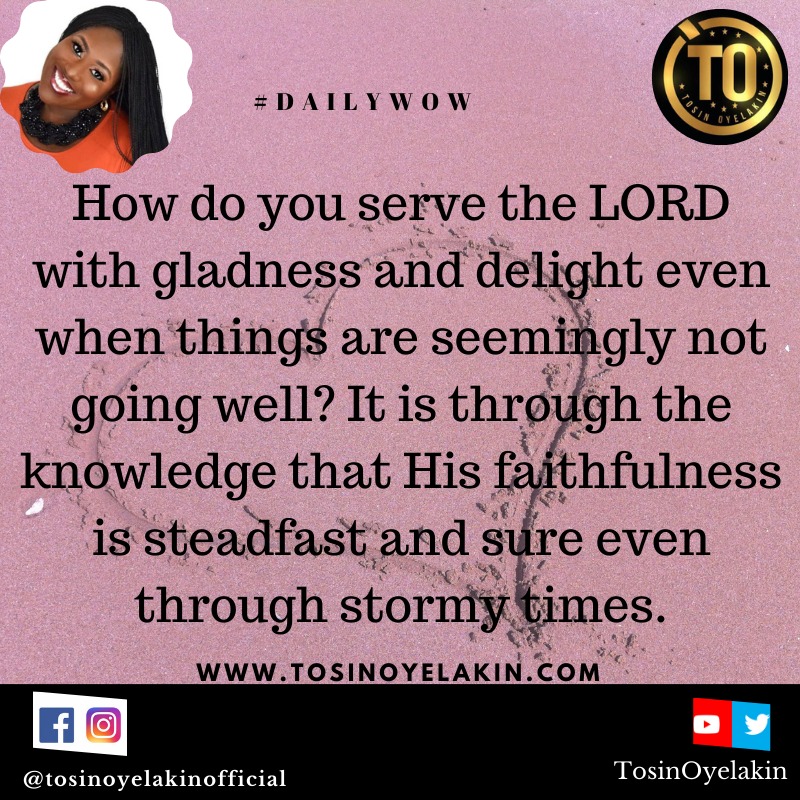 Uncategorized
Service With Gladness and Delight
Paul the Apostle of Jesus faced many trials in His service to spread the Gospel. He was bound, imprisoned, rejected and beaten. But He remained steadfast and carried on just the same.
He was even warned that he would be bound if he proceeded on his journey to taking the Gospel to Jerusalem, yet he was not deterred. His dogged belief in his purpose would not keep him away, even in the face of intense persecution and threats of death.
The Apostle had witnessed the faithfulness of The Lord firsthand, and he knew that faithful is He who called him. He would never leave him nor forsake him. The Caller will keep the called from falling into evil traps.
How do you serve the LORD with gladness and delight even when things are seemingly not going well? It is through the knowledge that His faithfulness is steadfast and sure even through stormy times.
If you find yourself in troubled times even though you're in The Lord's service, stay strong and encouraged in your faith. Continue your service with gladness and delight. Give no room for looking back. However it turns out, you are already a Victor!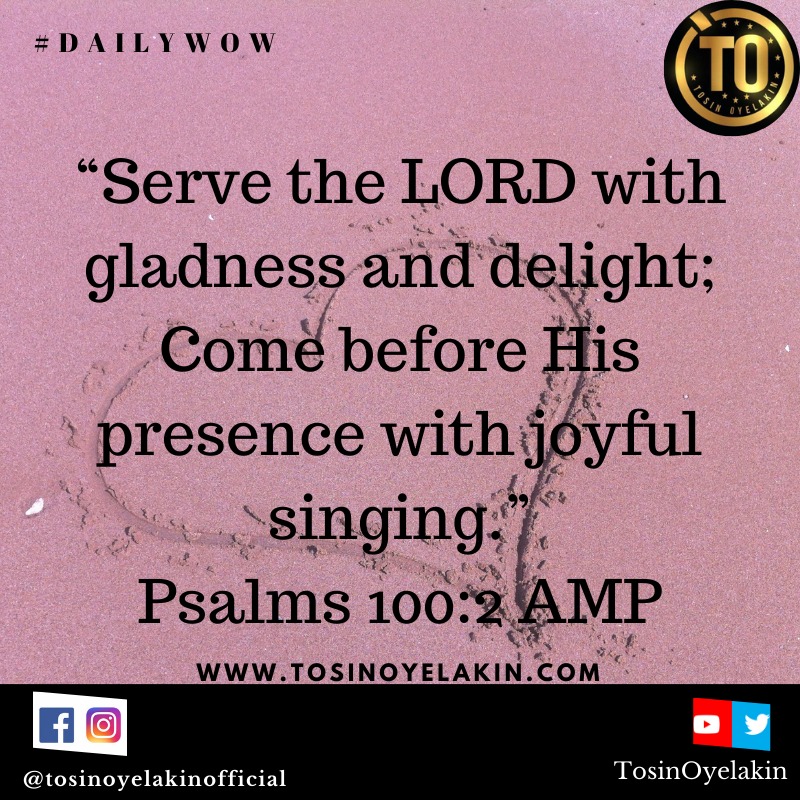 Prayer:
Father, thank You for Your faithfulness remains steadfast and sure regardless of what we go through in the course of our service to You.
Please help us to remain consistent in what You have called us to. Let all we do in Your name be done with Your joy overflowing in our hearts, in Yeshua's mighty name. #Selah
Have a wonderful day and stay safe under the blood ? Agape ❤️
*© Tosin Oyelakin 2021*