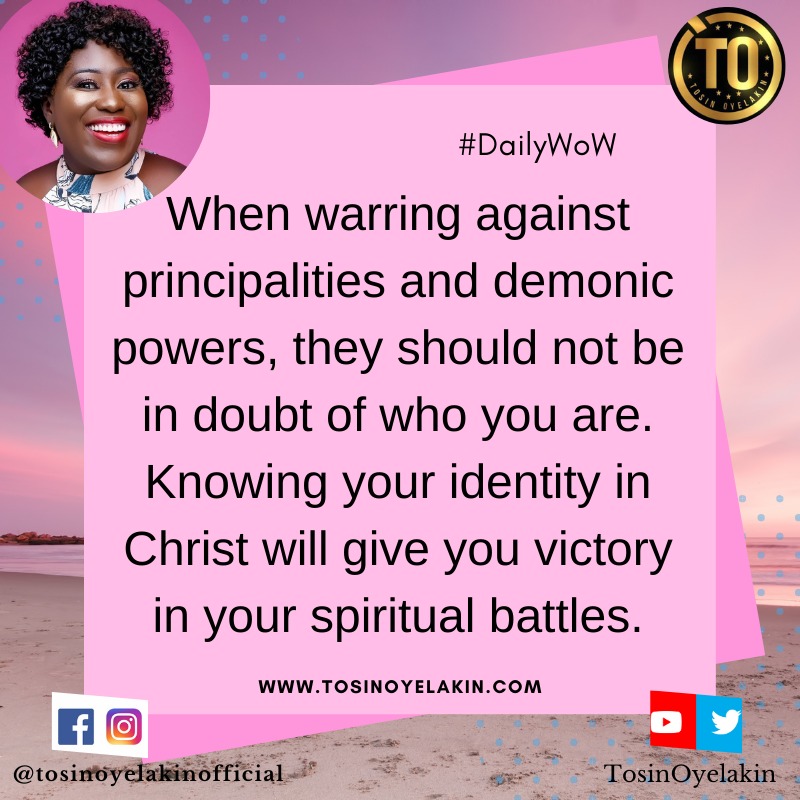 Uncategorized
Who Do You Think You Are?
Have you ever been asked the question 'who do you think you are?' This is usually asked in a conflict where probably, you're trying to exert some form of power or authority.

In life, in our bid to stand on our authority and retain dominion just like we were created to, we get asked this question many times. Our identity, power and authority are constantly being challenged.

In the spirit realm, who you are is not enshrouded in mystery. The forces of good and evil know who you are. But even at that, situations, circumstances, principalities and powers would still arise to test your knowledge of this.

And, unless you truly know who you are and how to stand in your place as a child of Yahweh, they can get away with challenging your authority.

Your finances can challenge you. Who do you think you are trying to be rich? It may even be your health, work, home, children, marriage. All these and many more may be asking you this question.

While here on Earth, we will always have to deal with forces of darkness because they are present here with us. However, When warring against principalities and demonic powers, you should not leave them in doubt of who you are.

Knowing your identity in Christ will give you victory in your spiritual battles. It's only those who know their God (and His power) who shall be strong and do exploits.

So, the next time anything or anyone asks you who you think you are, what will your response be?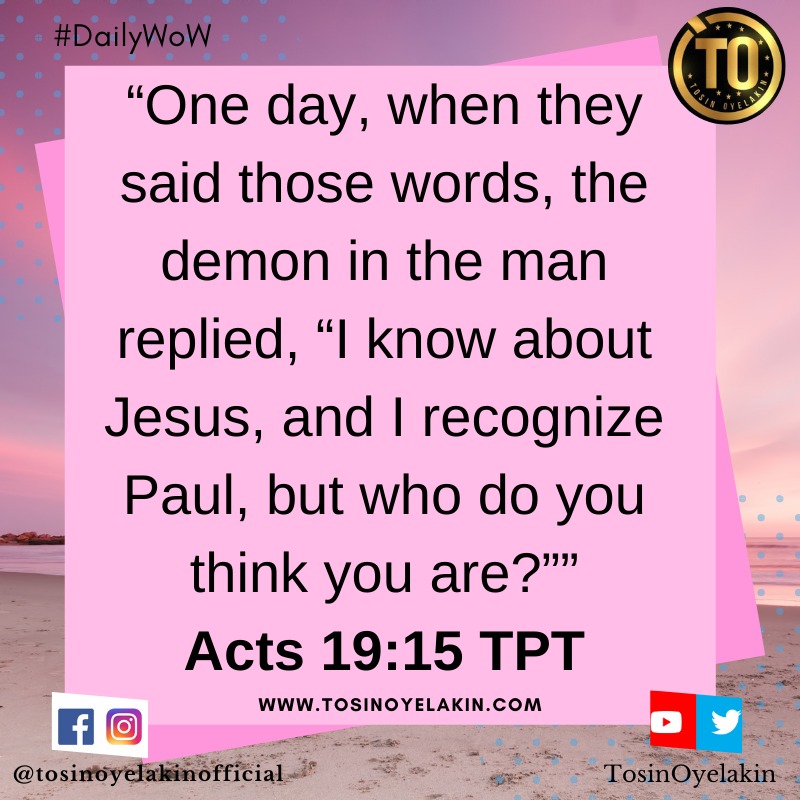 Prayer:
Dear Father, thank You for Jesus who conferred to us all power and authority in heaven and on earth through our relationship with Him. Thank You because we have been sent forth in this power to reign and rule over all powers and authorities.

As we take our place in Your name, back us up. Let no situation, circumstance, principality or power ever be in doubt of who we are or who our Father is. This, as You take us from victory to victory over them in Yeshua's mighty name. #Selah.

Have a victorious day and stay safe under the blood ? Agape ❤️
© Tosin Oyelakin 2020