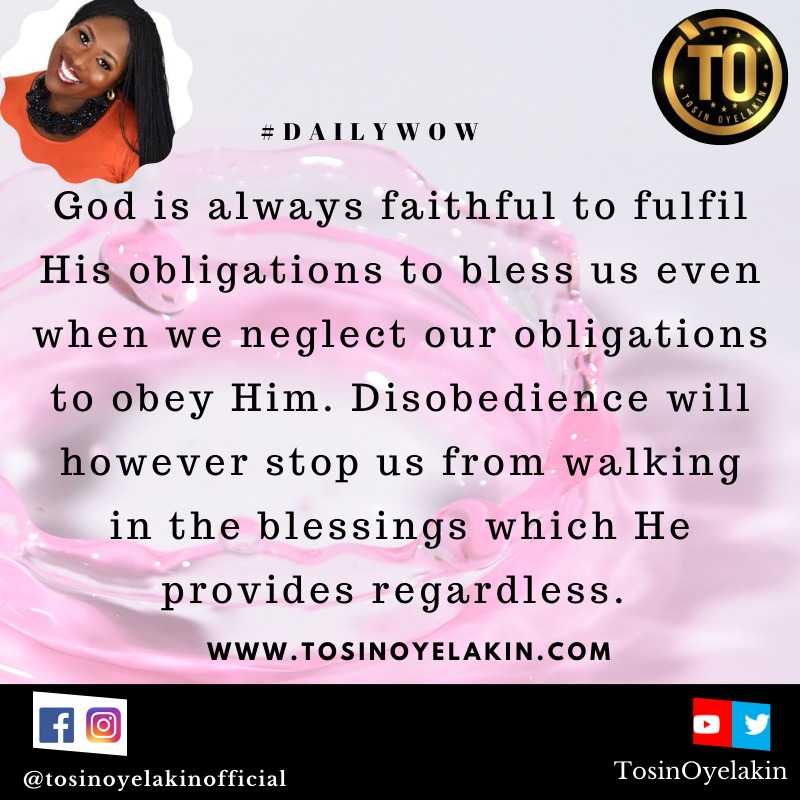 Uncategorized
Fulfil Your Obligation
In every contract or covenant, there is always an obligation to be fulfilled by every party involved. It would state what each party will do, which is binding, in order to be a partaker of the covenant.

When God makes covenants with us, He stipulates what He will do if we keep to our side of the covenant. For instance, He said we will serve Him (our obligation in summary) and He will bless our bread and water, and take sicknesses and diseases away from us (His obligation in summary).

This, however does not mean that He will not do what He should of we do not keep our part of the bargain. This is because He has already blessed us, His children, and that cannot be reversed.

God is always faithful to fulfil His obligation to bless us even when we neglect our obligations to obey Him. Disobedience will, however, stop us from walking in the blessings which He provides regardless.

If we choose to neglect our part of the covenant, we have chosen not to take the blessings which is attached to it. Not because it's no longer available, but because we have made the decision not to have them.

We will do well to keep the charge of the LORD which is our only obligation to Him. Walk in His ways and precepts and we will prosper in all that we do and every where we go.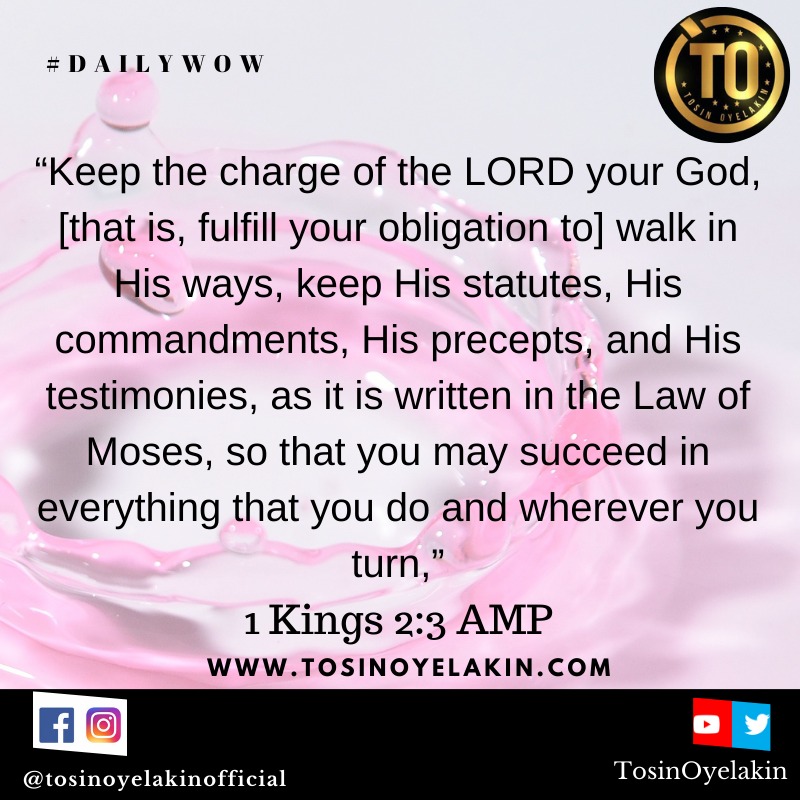 Prayer:
Father, we can never thank You enough for Your faithfulness in our lives. You never fail at keeping Your covenant with us, Your children.

Do please strengthen us to always seek after keeping our part of the bargain. To know that everything You do is not because You need us, but because we need You. In Yeshua's mighty name. #Selah.

Have a blessed day and stay safe under the blood ? Agape ❤️
© Tosin Oyelakin 2020