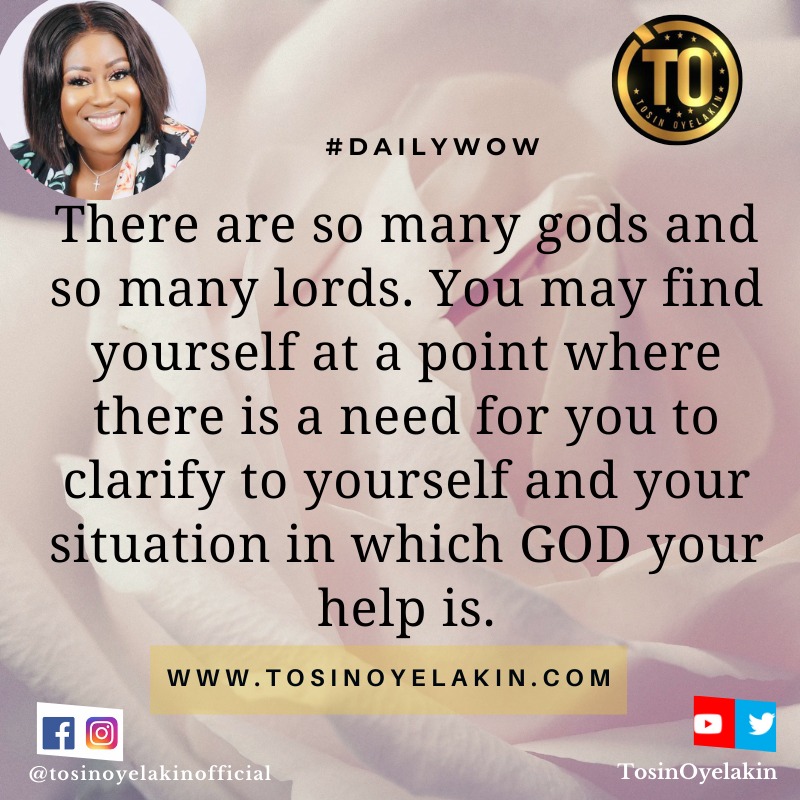 Uncategorized
Which God Is Your God?
We face a lot of challenges in our daily lives. Not just as Christians. Any sojourner on this earth faces daily challenges that tend to question a lot of things that we desire.

Our rights to blessings, dominion, power and authority are constantly being challenged. And when we claim to have a God that fights for us, even the authority of that God is being challenged.

There are so many gods and so many lords. You may find yourself at a point where there is a need for you to clarify to yourself and your situation in which GOD your help is.

Unless you know the GOD that you serve and His greatness, life will get away with these challenges that it constantly throws at you. You can only win when you either join them or beat them at this game.

I choose to beat them because I know that I have the victory through the greater One who lives in me. He is the GOD who made the heavens, the earth, the firmament and everything that we can or cannot see.

And He has promised His help for all who trust in Him. So it's time for you to make your boast to that situation; health, financial, spiritual, mind, whatever it is, let them know that your help is in the GOD who made the heavens and the earth! Hallelujah!!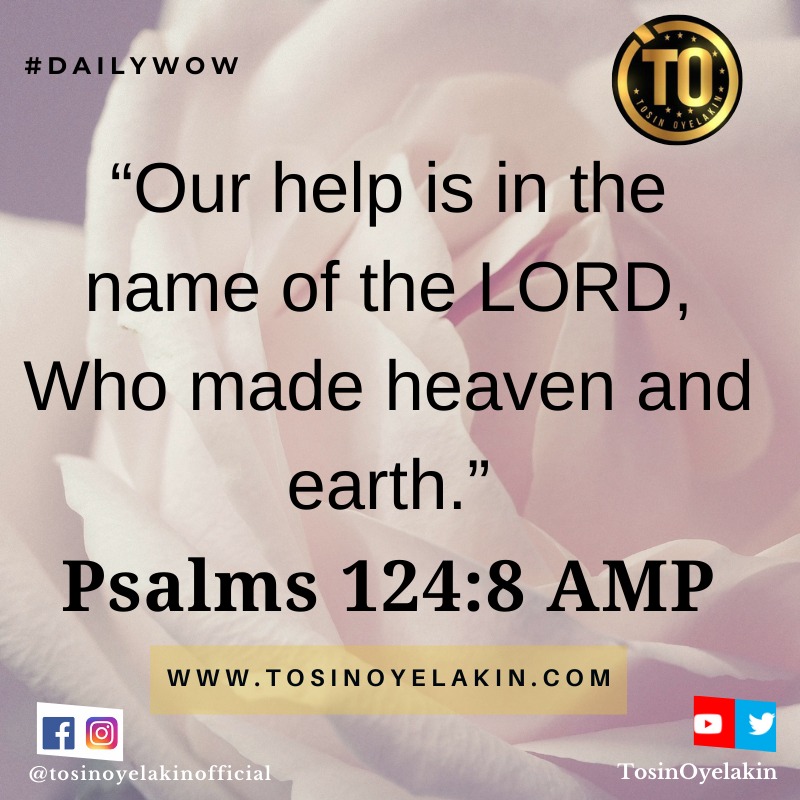 Prayer:
Father, thank You because You are a very present help in times of need. And you have all power and authority over all things.

As we look to you, do continue to rise up on our behalf to give us victory at all times, just as You promised. By this, let all things and everyone know the difference between those that serve You and those who do not in Yeshua's mighty name. #Selah.

Have a great day and stay safe under the blood ? Agape ❤️
© Tosin Oyelakin 2020