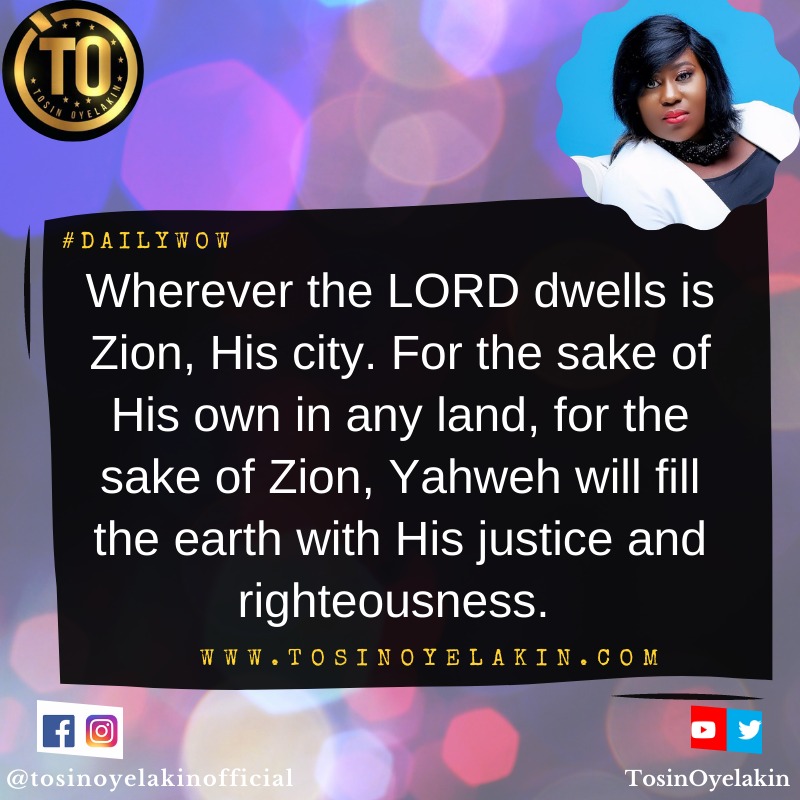 Uncategorized
You Are Zion, Yahweh's City
Zion is the city of David. It is established upon the hill of Jerusalem, therefore it is raised high. It's exalted position places it at an advantage over all other surrounding cities.

From there, you can also see far and wide. You can see when an attack is coming, and therefore, you can ensure that you're ready, fortified before their arrival. Or you can also attack early, before they even arrive.

It is the city of Yahweh. That's where He identifies as His dwelling place. It's the place where He is King and where He establishes His own kings, like David.

You are Zion because you are the temple of Yahweh. He dwells in you, establishes Himself as your King and you as king as well. You are the city that is set upon a hill which cannot be hidden. Furthermore, you have the advantage over all other cities around you.

Wherever the LORD dwells is Zion, His city. For the sake of His own in any land, for the sake of Zion, Yahweh will fill the earth with His justice and righteousness.

And so everywhere any 'Zion' is located, God will manifest Himself and magnify His name. His kingdom of righteousness, truth and justice is being established through us just as fill the earth with His glory and honour!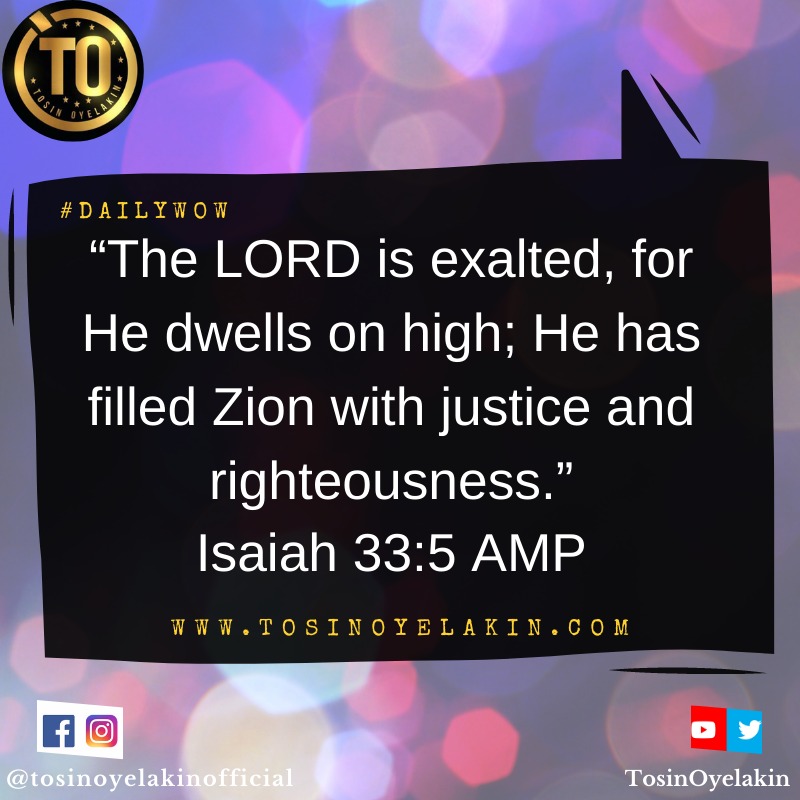 Prayer:
Father, thank You because for the sake of Zion, You will not keep quiet. You will speak and as You do so, righteousness and justice are being established in all the earth.

Let Your kingdom come and let Your will be done through us, Your Zion, here on earth just as it is in heaven in Yeshua's mighty name. #Selah.

Have a beautiful day and stay safe under the blood ? Agape ❤️
© Tosin Oyelakin 2020