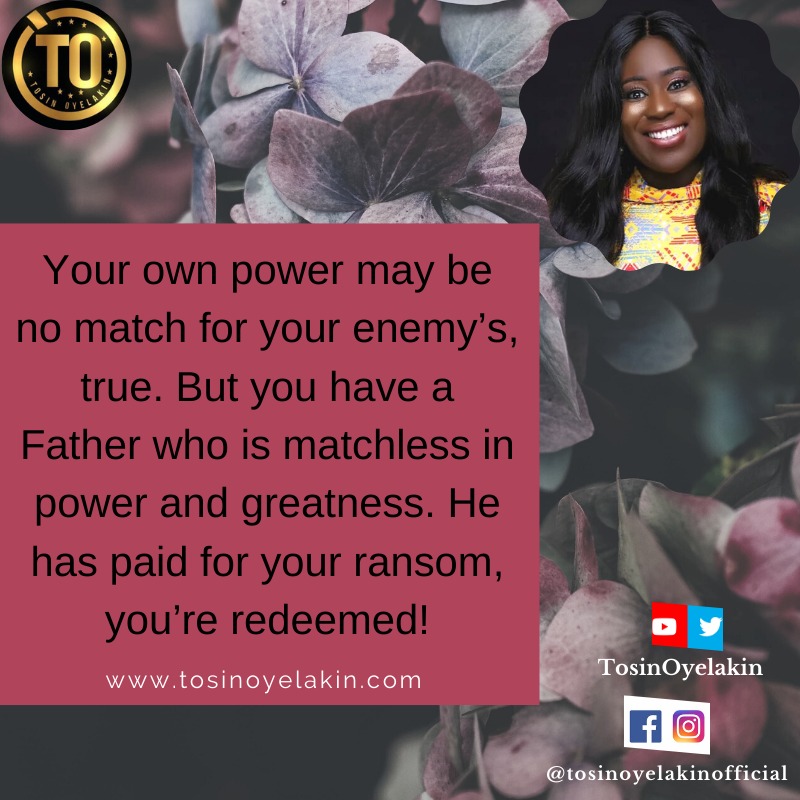 Uncategorized
Ransomed And Redeemed
It is said that what you focus on is magnified in your eyes. And this saying is true. There are times you may feel overwhelmed by the sheer magnitude of everything you've had to face in life, if you focus too much on them.

You may have been in positions that you feel helpless to break free from. You may be dealing with health issues, debt issues, work problems, family palaver, children, friends, foes etc.

All these may be quite daunting when you think of how much they are capable of affecting your life negatively. And yes, these are all works of the enemy to try and bring you to a place of submission to his will for your life.

Your own power may be no match for your enemy's, true. But you have a Father who is matchless in power and greatness. He has paid for your ransom, you're redeemed!

This means that you're completely free. And all the power that the evil one has over you as a child of GOD, he's been stripped of by Christ. You're no longer under Satan's jurisdiction, but under Christ's.

So whenever you're faced with any situation that seems greater than your strength, remember that the greater One lives in you. And He has given you the victory!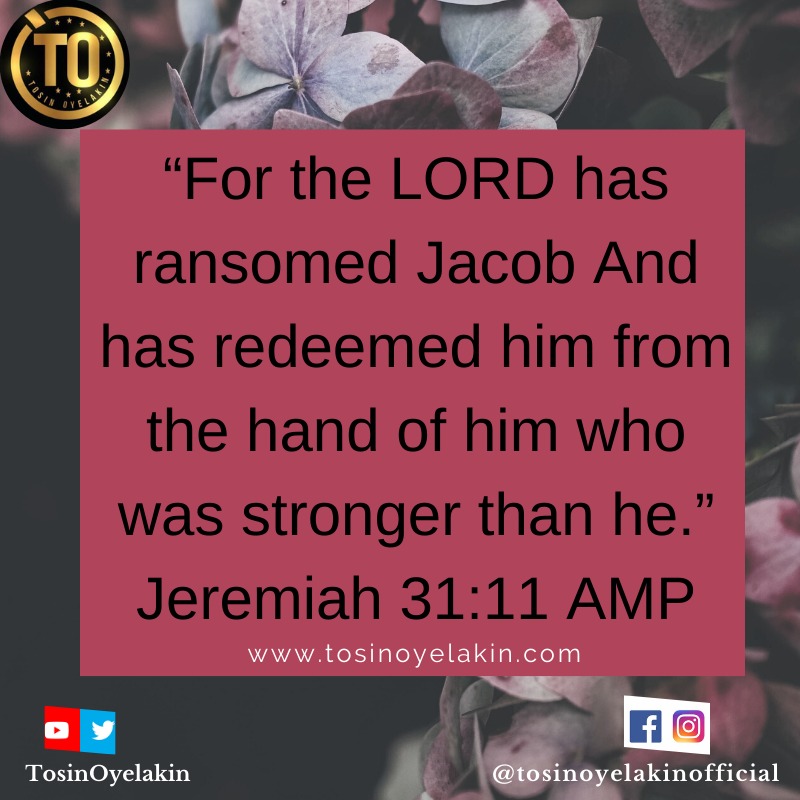 Prayer:
Father thank You because we have been ransomed and redeemed from the hand of He who had power to make our lives miserable. And You have released us into Your everlasting joy and favour.

LORD, please help us to walk in this reassurance and silence every voice that speaks contrary to all that You've done in Yeshua's mighty name. #Selah.

Have a wonderful day and stay safe under the blood ? Agape ❤️
© Tosin Oyelakin 2020