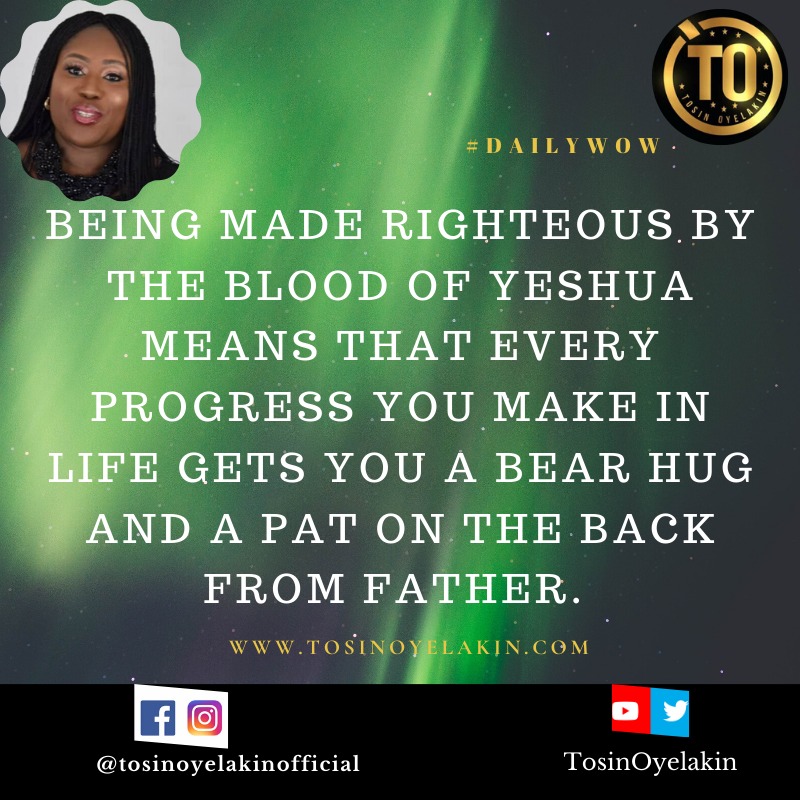 Uncategorized
When the Righteous Prosper
Every born again child of God has the honour of being called righteous. Not by their own righteousness, but by Yahweh's, through the blood of the Lamb.

Your state of righteousness and reconciliation with Yahweh makes you His child. And Father, more than any other father, delights in every progress His children make.
.
He has absolute joy when His own prosper because that is His earnest desire for you and I and that is how we display His glory.
.
Being made righteous by the blood of Yeshua means that every progress you make in life gets you a bear hug and a pat on the back from Father. His angels are available and they work tirelessly to ensure your pathway to success.
.
Live in the consciousness of the fact that failure is not on heaven's agenda for you. The plan is that you succeeded beyond your wildest imagination … if you stay plugged in to God's righteousness by Yeshua's blood.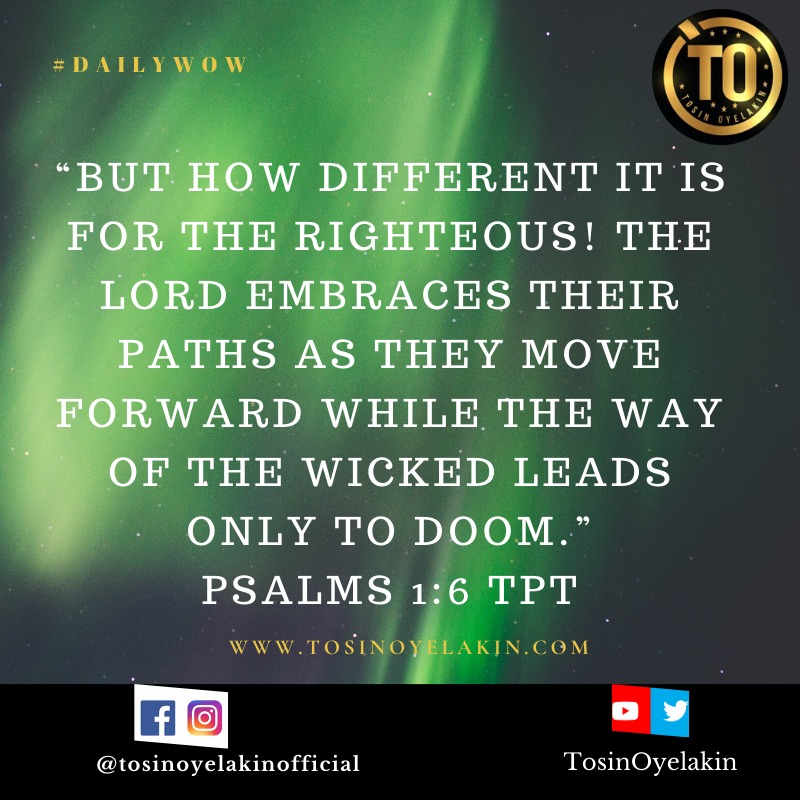 Father, I pray that as our righteousness in You remains, and as we walk in Your will, you will grant us good success in all that we do. Let us receive your embrace in all our ways, in Yeshua's mighty name. #Selah.

Have a wonderful day. Agape ❤