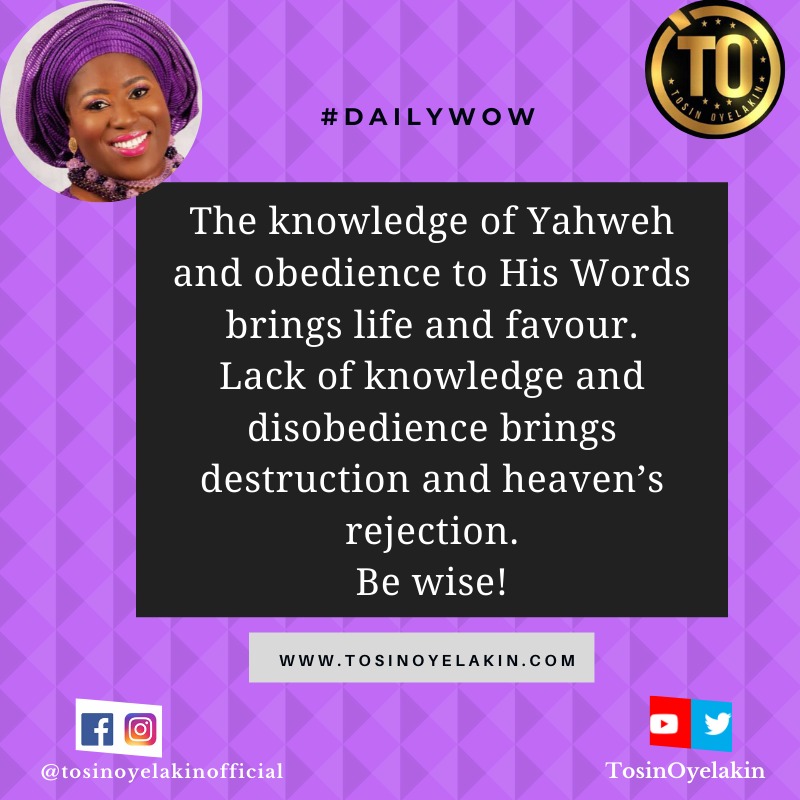 Uncategorized
Choose Knowledge and Obedience
Knowing the LORD should be the highest aspiration of any child of God. Moses, even after walking and talking with Yahweh on a level that perhaps nobody else in his generation had, still yearned to know Him, see Him and to know His ways.

Paul, at the pinnacle of His ministry as an apostle of Yeshua still wrote about knowing Him. He had performed so many miracles and preached about Him all over the world. But he desired more!
.
There's no way we can know all there is to know and Yahweh. Everyday, He reveals a new and awesome side to Himself, never seen or experienced before.
.
The more we desire Him, the more He reveals Himself. If we reject His knowledge, it means we desire the opposite of Him which is evil and destruction.
.
The knowledge of Yahweh and obedience to His Words brings life and favour. Lack of knowledge and disobedience brings destruction and heaven's rejection. Be wise!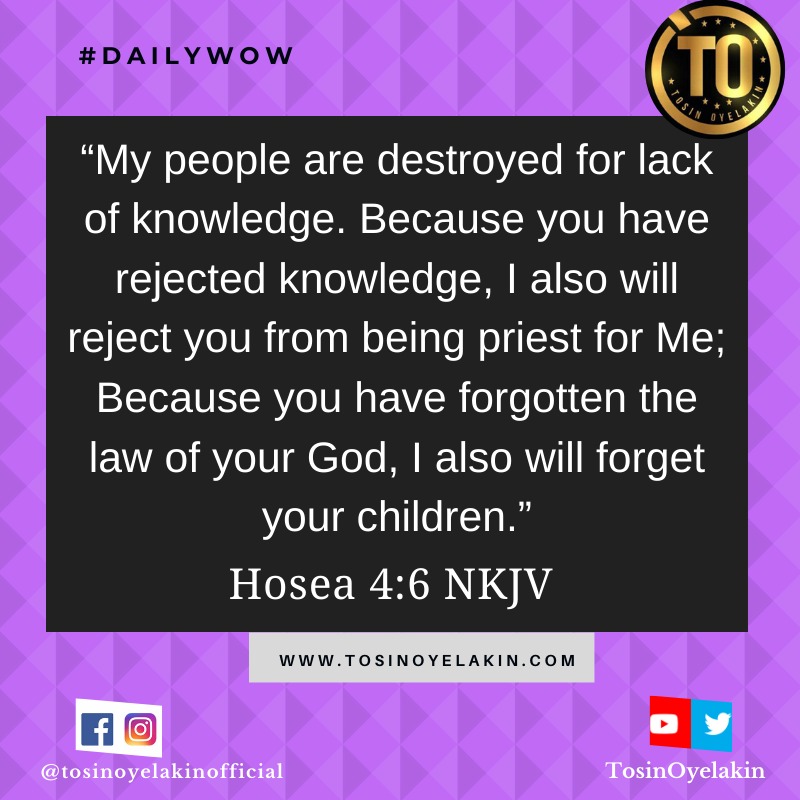 Father, help us to choose knowledge of you above all else. By Your Spirit, cause us to hunger for more and more of you, for in you lies life, health, joy, favour and everything our hearts desire. This we ask in Yeshua's name. #Selah.

Have a glorious day. Agape ❤