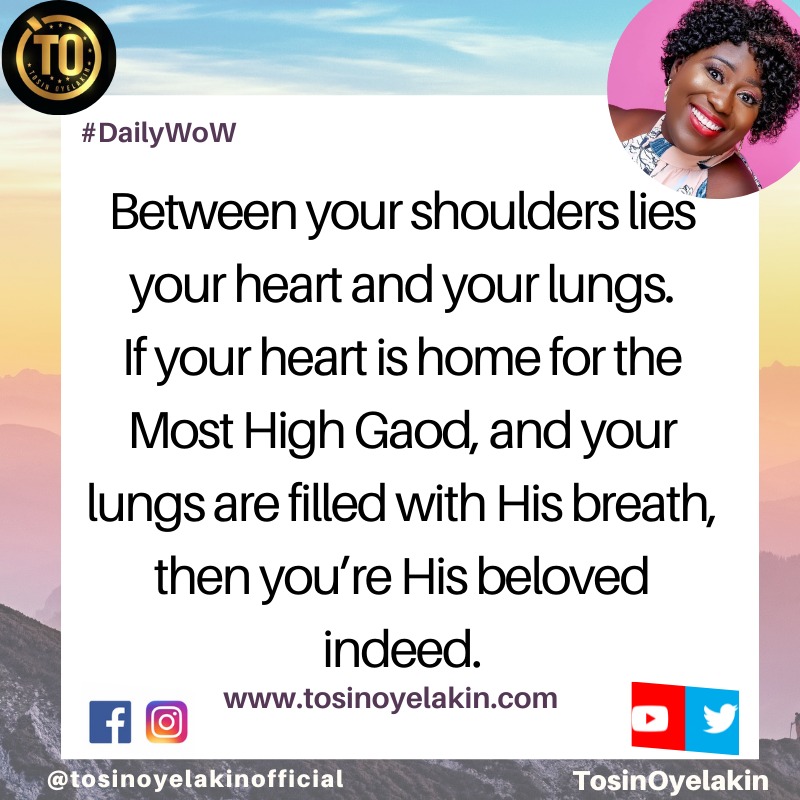 Uncategorized
What Dwells Between Your Shoulders
The heart and the lungs are very vital organs to human life both physically and spiritually speaking. They help to sustain life when they're functional.
Physically speaking, the heart ensures that you continue to get blood, oxygen, hormones circulating in your body thereby helping to nourish you.
While the lungs ensures that you continue to have oxygen in your blood to spread through your body so that you continue to live. Just basically put.
If either of these stops working, the other tissues in your body dies in a matter of minutes.
In the same way, your heart is very important to your spiritual growth because salvation start by believing with your heart and inviting the Holy Spirit to live there.
He comes in and fills your lungs with the breath of Yahweh that ensures His life continues to flow through every part of you!
Between your shoulders lies your heart and your lungs. If your heart is home for the Most High God, and your lungs are filled with His breath, then you're His beloved indeed. It means you're in Him and He in you.
This keeps you safe from all harm as He surrounds you with Himself. The question is, are you mindful to ensure that He is always in your heart and His breath in your lungs?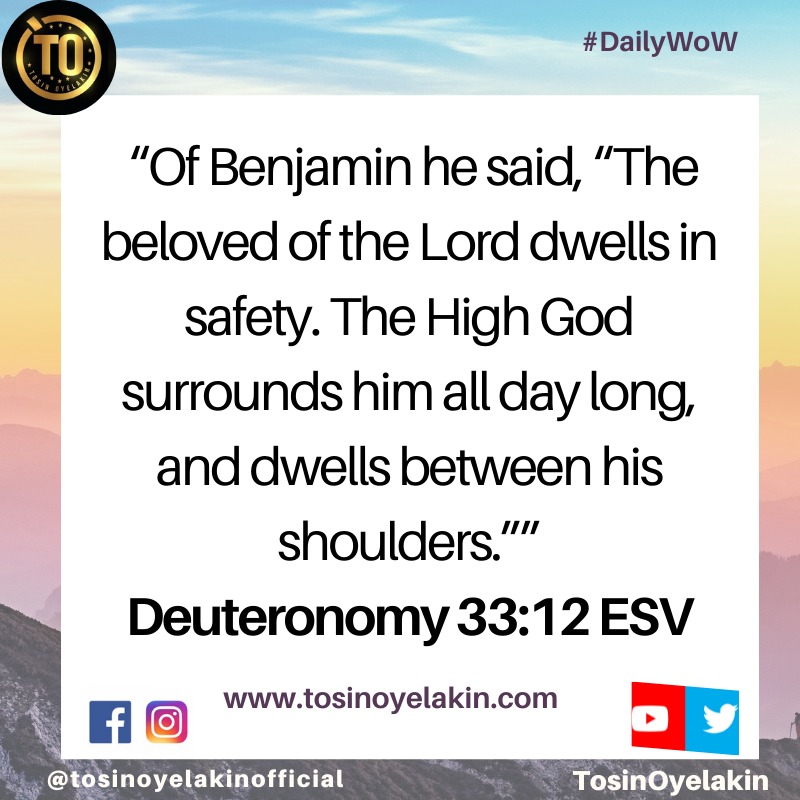 Prayer:
Father, thank You for counting us worthy of Your presence between our shoulders. It's a privilege indeed!
Please, let us never be cast away from Your presence that death may not start to invade any area of our lives. We receive abundance of Your life in our blood, cells and organs, now and forever in Yeshua's mighty name. #Selah.
Have a beautiful day and stay safe under the blood ? Agape ❤️
*© Tosin Oyelakin, July 2021*