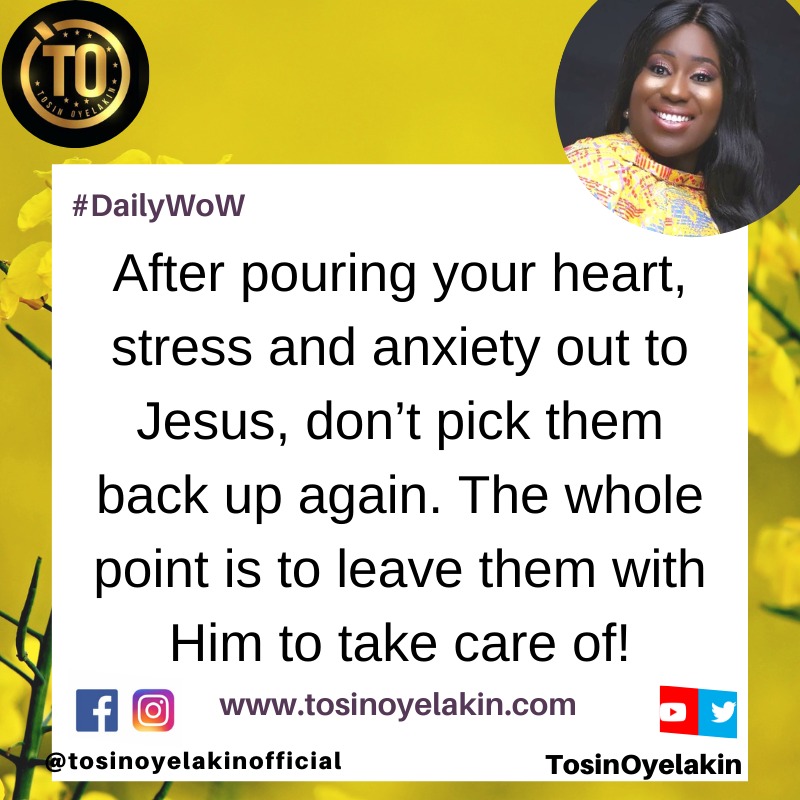 Uncategorized
Pour It Out, Leave It There
If there is one thing the enemy of our souls wants, it's for us not to find rest or peace. He would laden our minds and souls with so much burdens, worries and anxieties that we would lose our peace.
If, on the other hand, there is one thing that Yahweh wants for us, it's to have peace. Not just temporarily or superficially, but permanently and one that runs deep to the very depths of our souls.
Jesus prayed earnestly that we may have peace and He said the peace He gives us is not like the world gives, here today, gone tomorrow. But peace that lasts, that the world cannot understand why we have it.
So, outwardly, others may be able to see how much trouble we are going through. They may be able to see the storm that is raging and expect that we should be losing our minds.
But instead, they should also be able to see how our peace and joy are completely unaffected by these storms, trials and challenges. We should be able to pour out these issues to Christ and give them to Him so that we can have the peace He promised us.
But some of us are experts at praying and pouring our troubles out at the altar of Christ, and then we take these troubles away with us, bearing them heavily on our hearts.
After pouring your heart, stress and anxiety out to Jesus, don't pick them back up again. The whole point is to leave them with Him to take care of!
When you leave them, then His peace can have it's perfect work in you. You can display so much of it that those watching you from outside will not be able to understand why you can be at so much peace and have so much joy whilst going through so many trials!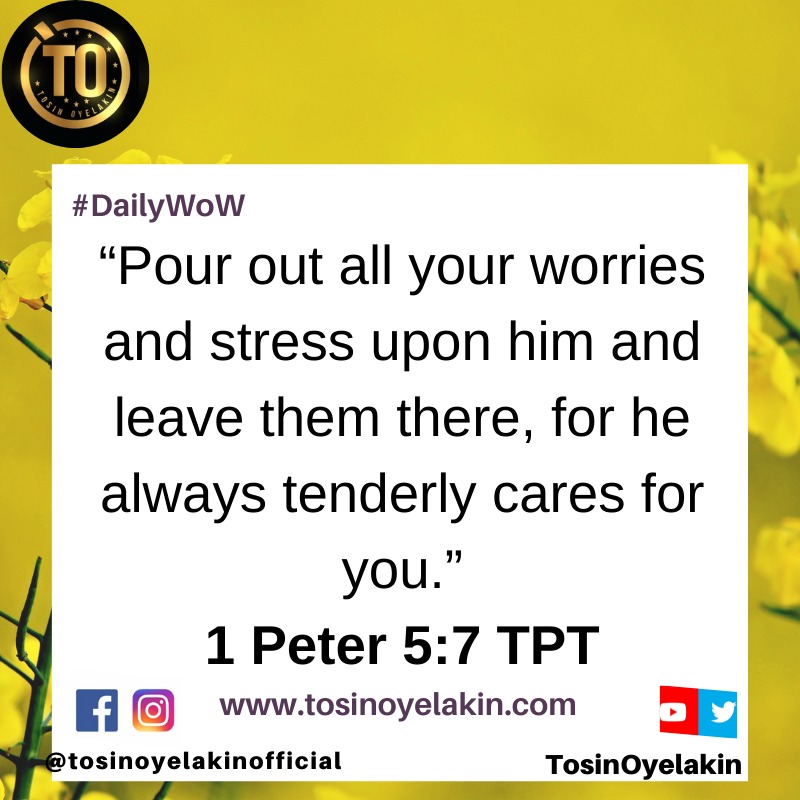 Prayer:
Father, thank You because you have thought of and provided everything we need for life and godliness. Chief amongst this is how our peace and joy would continue to overflow even in the midst of trials.
Please teach us, not to only pour our worries and stresses on Jesus, but also to leave them with Him to deal with. As we do this, we take up Your divine peace that lasts and lasts in Yeshua's mighty name. #Selah.
Have a glorious day and stay safe under the blood ? Agape ❤️
*© Tosin Oyelakin, July 2021*