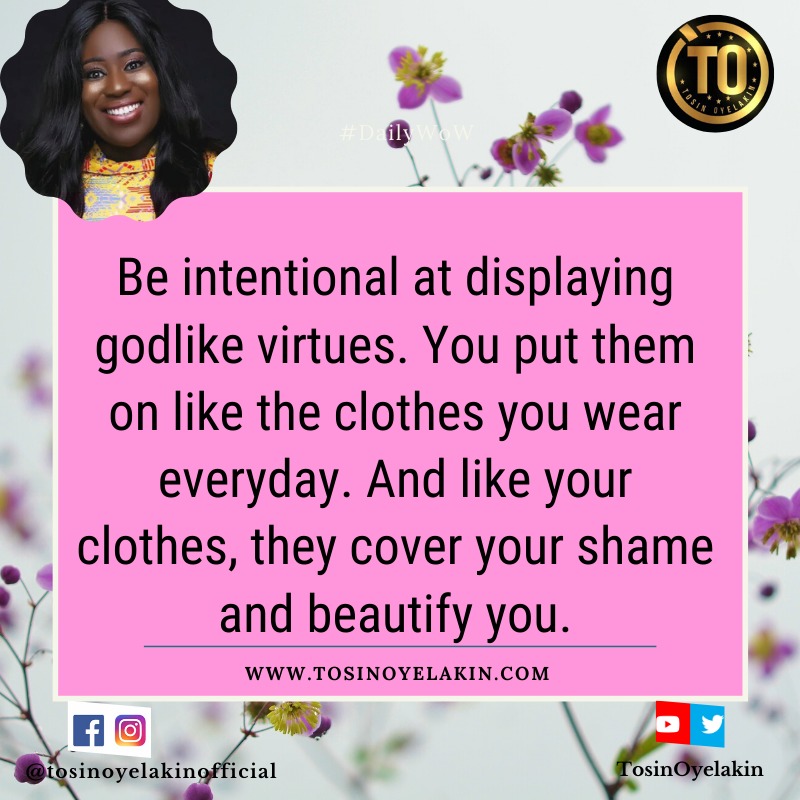 Uncategorized
Wearing Godly Virtues
No one in their right mind would get up in the morning and decide to walk out naked without putting on their clothes. You wouldn't do that would you?

In fact a lot people have their wardrobe planned out ahead of time. They set out what they would wear that day, the next day or even for the whole week. They could even go further to plan their accessories to ensure that they are well coordinated with their outfits.

Other people might also describe us using what we are wearing, like "that lady in the red dress." Or "that gentleman wearing the blue tie," and so on and so forth.

Our characters are virtues that we wear like our clothes. Whether good or bad. You will even be described by them when you put them on … that kind and lovely lady; that strict father; that loving mother … whether you like it or not, your character defines who you truly are.

And just like you wouldn't leave home without your clothes, you shouldn't leave home without wearing your good virtues.

Be intentional at displaying godlike virtues. You take put them on like the clothes you wear everyday. And like your clothes, they cover your shame and beautify you.

You wear compassion, kindness, humility, gentleness and patience. And then accessorise all these with love. This just completes and makes you stand out the more. So that others can use them all to describe and identify you.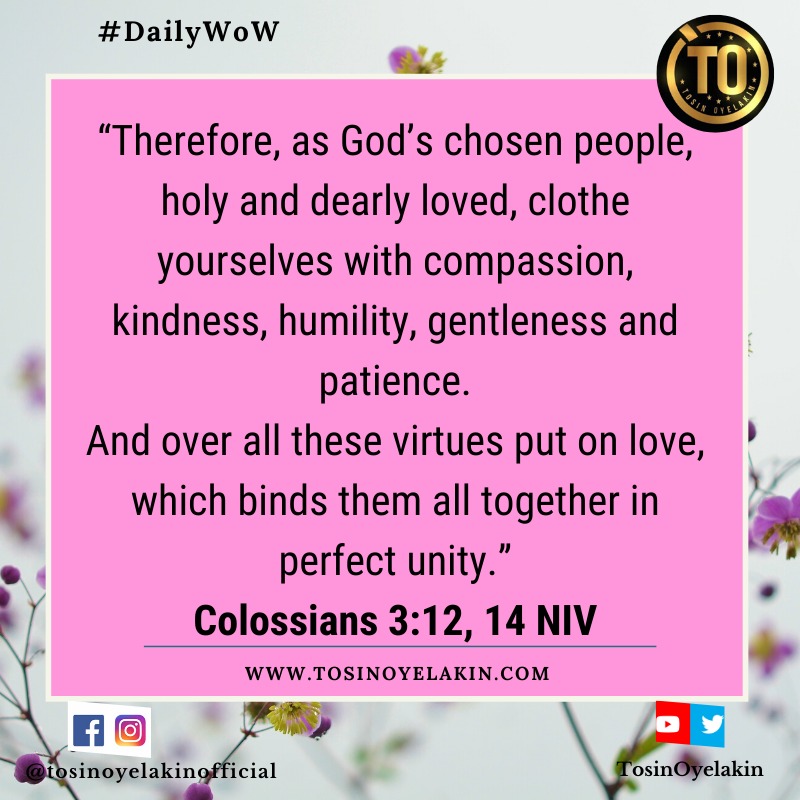 Prayer:
Father LORD, thank You for the power of the Holy Spirit in us which enables us to be just like You in good virtues. Thank You for using us as a display of Your character everywhere we go.

Please help us to be more intentional at putting on Your good virtues that we may be true representation of who You are. Help us to show the world that we are indeed different in a good way.

In doing this, help us to attract more and more people into Your kingdom that Your glory may fill the whole earth in Yeshua's mighty name. #Selah.

Have a wonderful day and stay safe under the blood ?. Agape ❤️.

© Tosin Oyelakin