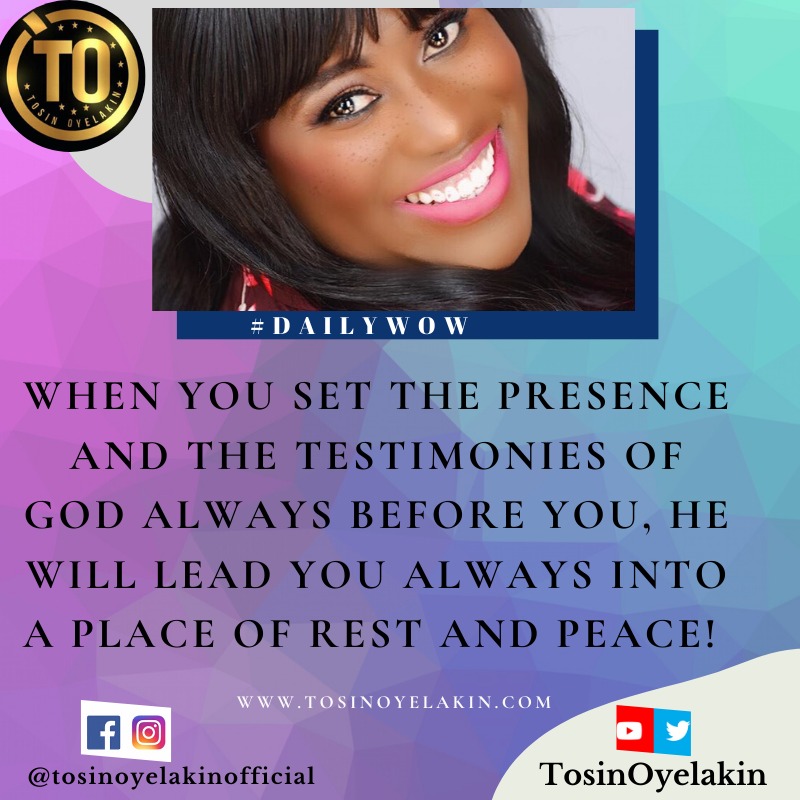 Uncategorized
The Ark, The Presence, The Rest
The ark of the covenant was a box built to a specification that Yahweh gave to Moses. And it included these items: a pot of manna, the tables of the mosaic law and Aaron the priest's rod. They are the testimonies of what God brought them through.

These 3 things also, when you think about it, point back to Jesus Christ our LORD. The manna is the bread that sustained life for the Israelites in the wilderness. Jesus also is our bread of life that came down from heaven, just like the manna came from heaven.

The law represented guidance for them to live by until Jesus, who Himself is the law and its fulfilment, came. While the rod of Aaron represents the priesthood of Jesus over us. He is our High Priest who tore the veil that kept us from the presence of God.

He gave us access right into the Holy of holies. Bringing us face to face with the glory of the Father!

For as long as the Israelites had the ark with them, they had the presence of God. This presence goes ahead of them into their future to lead them into restful place.

Even if they come against any opposition or warfare, with the presence of The LORD that has gone ahead of them, they prevail.

When we also make Jesus our high priest, live by His commands, love God with our all and our neighbours as our own selves, and we partake of His body and blood which give us life, we have established the presence of God in our lives.

When you set the presence and the testimonies of God always before you, He will lead you always into a place of rest and peace!

If we continue in this and never depart from His presence, He will always go ahead of us in our life journeys to search out and lead us into rest.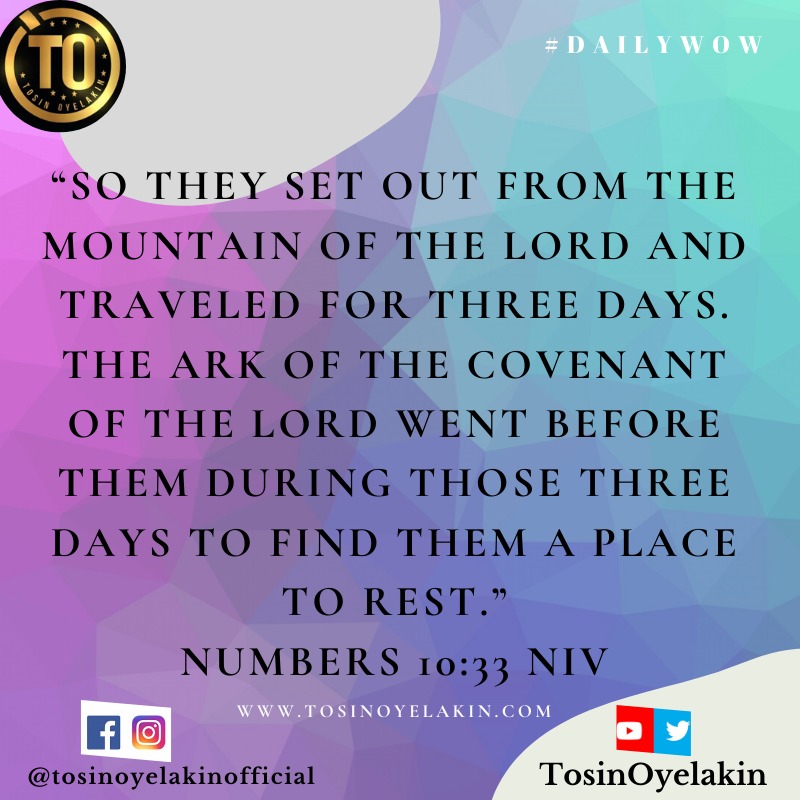 Prayer:
Father, thank You for the promise of Your presence through everything that we go through in our lives. Thank You because You are always faithful to Your promises.

Please help us to remain in You through our LORD Jesus Christ and by the Holy Spirit. Help us to never take ourselves out of Your presence.

And please may Your presence ALWAYS lead us into a place of rest, peace, joy and victory in Yeshua's mighty name. #Selah.

Have a great day and stay safe under the blood ?. Agape ❤️.
.
© Tosin Oyelakin 2020