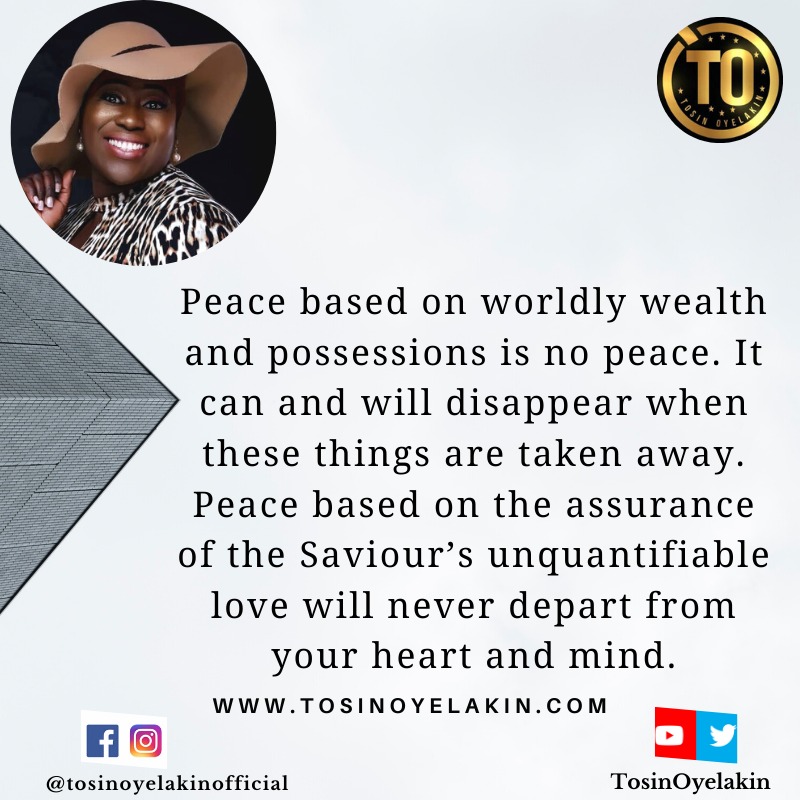 Uncategorized
Wealth of Peace
When Jesus was leaving the earth, He promised that He will be with us always, even though He isn't physically present with us. How, though?

He promised to give us peace. Not fleeting peace that comes with worldly wealth and possessions, but that which the world cannot give.

We know that He is with us through the peace that He gives us even in the stormy times of life. Therefore, there must be something of Him that lives in us to assure us of His presence and peace.

This is the work of the Holy Spirit who the Father sent to us. Everything we need in order to live this life successfully is embedded in the Holy Spirit and His power that is released within us.

It's no use seeking for peace where there is none. It's no use running after things that are fleeting and have no power to satisfy our souls.

Every day, we run after these things, yet we live in anxiety and fear of losing them. So we keep running after them even though we have more than enough.

Peace based on worldly wealth and possessions is no peace. It can and will disappear if and when these things are taken away. Peace based on the assurance of the Saviour's unquantifiable love will never depart from your heart and mind.

Seek after the knowledge of the Father's love. Run after the satisfaction that the Holy Spirit alone provides. Get rest for your soul and everything else will fall into place.

You can then live in the abundance that comes after that, in peace. You will not be running helter skelter because your peace will be rooted and grounded in the Solid Rock which never shifts!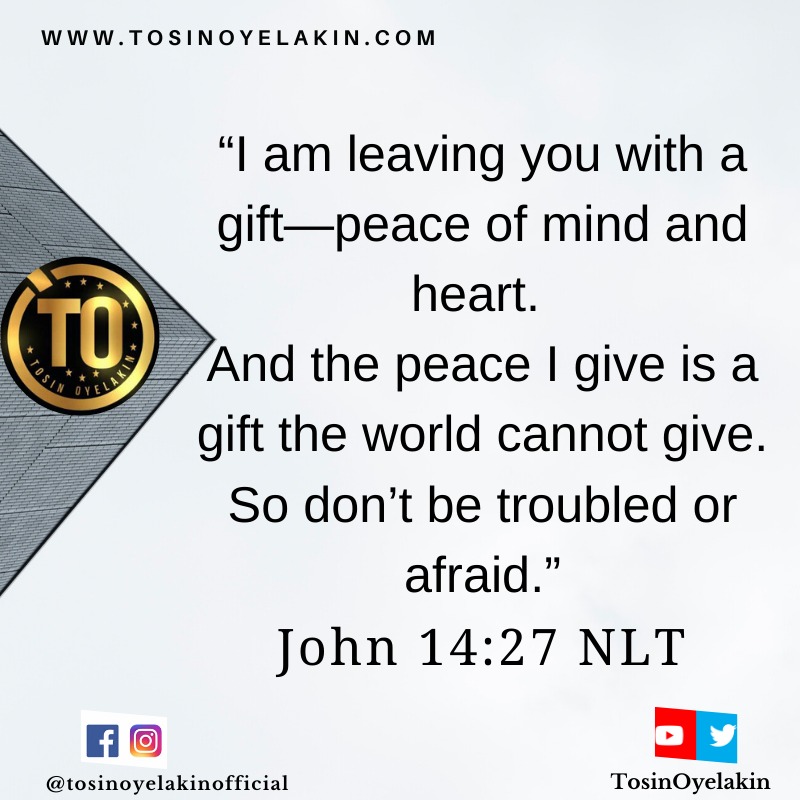 Prayer:
LORD Jesus, thank You for the hope, joy and peace that we have in you. We may not have plenty right now, but Your wealth of peace is more than enough for us.

Please help us to keep our focus on that which You gave us which the world cannot take away. Teach us to always access the power that lives in us which is able to manifest through peace in our hearts, all the days of our lives in Yeshua's mighty name. #Selah

Have a peaceful day and stay safe under the blood ?. Agape ❤️.
© Tosin Oyelakin 2020