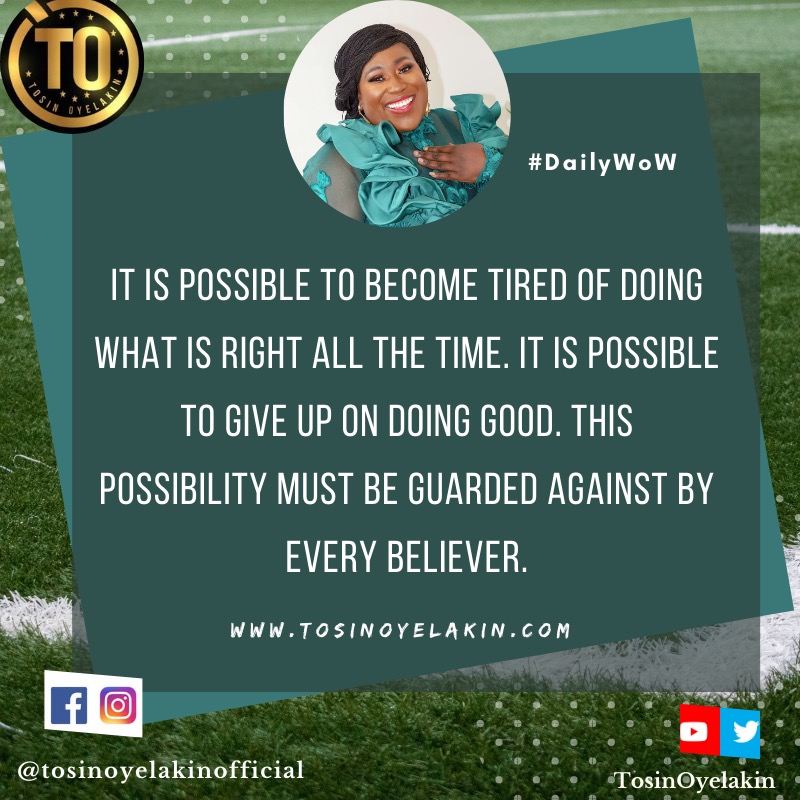 Uncategorized
We Must Not Stop Doing Good
Everyone has a limit to how much they can endure hardships. No matter how flexible and adaptable you are, things may escalate in your life to the point where you've had enough.
That's why it is very important to be empathetic with others, especially when you see them acting in ways that is out of character. Or when you hear of people going through one mental health challenge or the other.
This is something that I'm teaching myself and my kids to have more of … empathy.
It's not automatic that every Christian will be able to endure anything that life throws their way, so we shouldn't assume that because someone is a believer, they can withstand anything and everything.
We all are at different stages in our growth. It is possible to become tired of doing what is right all the time. It is possible to give up on doing good. This possibility must be guarded against by every believer.
This just affirms the truth that we can only do life through the strength of the Holy Spirit alone. If we could be empowered without Him living in us, there would've been no need for Christ to send Him to us. We need Him!
We also need one another. For the strong ones, be strong also for your brothers and sisters. For the ones who are still working on it, hang in there. Reach for the strength of the Holy Spirit within you. You can do all things through Christ. Be encouraged!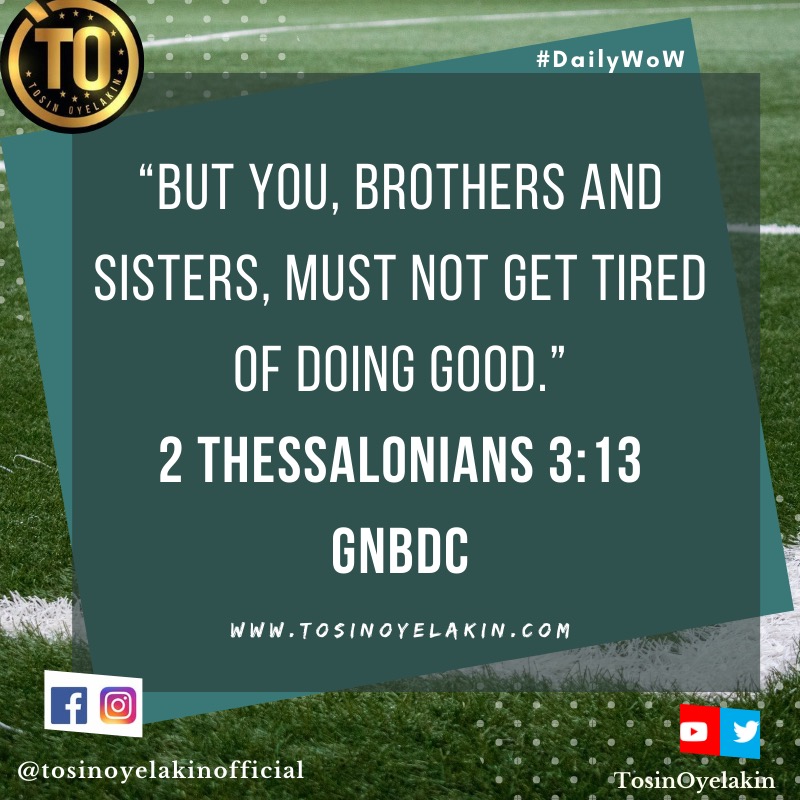 Prayer:
Father, thank You for Your help that is always available whenever we need it. Thanks also for your promise that You will never allow us to be tempted beyond what we can bear.
Please, help all who are weary and tired today. Strengthen them and give them renewed hope for a brighter life and future. For our brothers and sisters in Ukraine, please be with them and strengthen their faith during this trying period, in Yeshua's mighty name. #Selah
Have a great day and stay safe under the blood ? Agape ❤️
*© Tosin Oyelakin, March 2022*
Music: Tosin Oyelakin – His Joy Comes