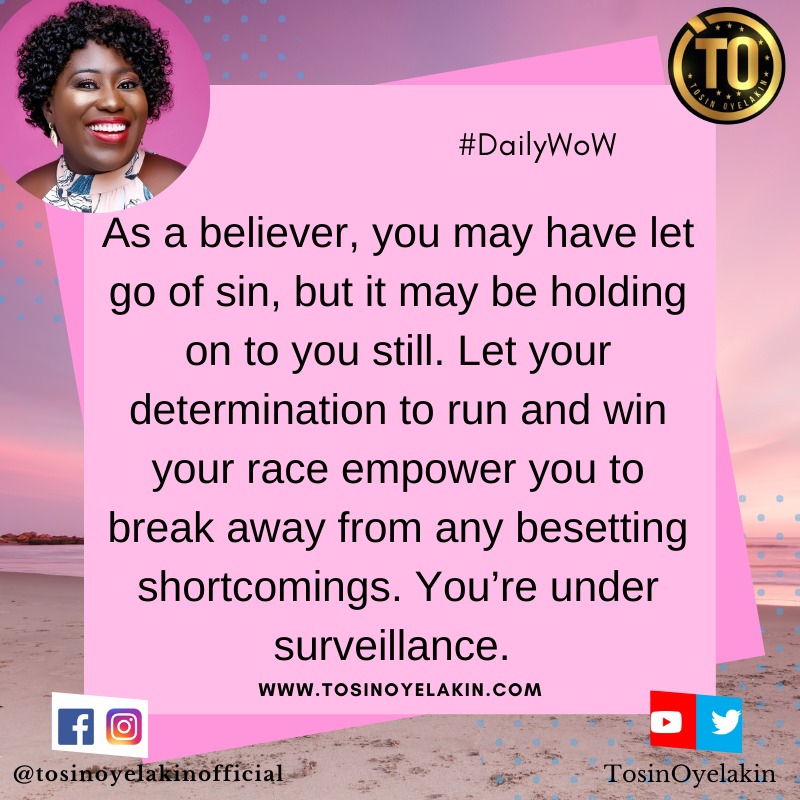 Uncategorized
Under Surveillance
I believe that by law, when you install a surveillance camera on your property, you have to put a notice up to alert anyone coming onto your property that they are being watched.
Doing this, you can use the recordings on the camera to bring a legal action against anything illegal that person is caught doing by the camera.
This scripture about cloud of witnesses watching us is like our notice, as Christians, that we are indeed under surveillance. And everything we do, both publicly and secretly are being recorded.
On judgement day, legal action can be brought against us using everything the cloud of witnesses have recorded us doing that has not been covered and washed by the blood of Yeshua.
As a believer, you may have let go of sin, but it may be holding on to you still. Let your determination to run and win your race empower you to break away from any besetting shortcomings. You're under surveillance.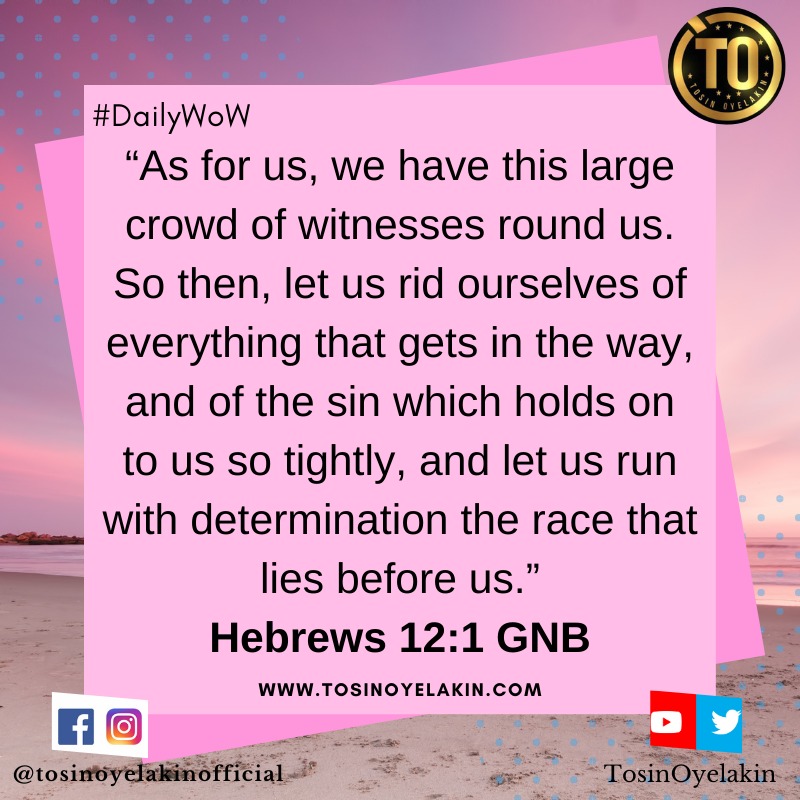 Prayer:
Dear Father, thank You for the grace that You have given to us that sin may not have dominion over us. The power of sin and death has been broken over our lives.
Therefore, LORD, please help us to stand our ground against any besetting sin that may be clinging to us to try and cause us to lose our salvation.
Teach our hearts to remain true both publicly and in secret so that all that is recorded of us will make You proud to be our Father in Yeshua's mighty name. #Selah
Have a blessed day and stay safe under the blood ? Agape ❤️
*© Tosin Oyelakin 2021*