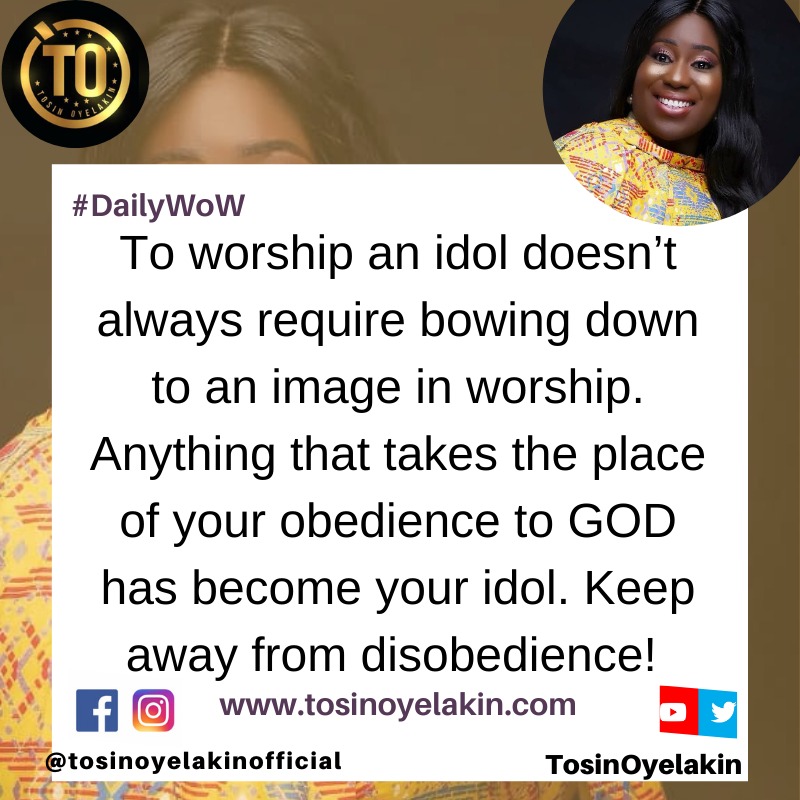 Uncategorized
Disobedience Is An Idol
When you think of idol worship, the image that immediately comes to mind is of someone bowing down to worship before an image; Making sacrifices to an image.

Idol worship however comes in different forms. When king Saul, the first king of Israel, disobeyed God and made sacrifices to God before the priest arrived, this was counted for him as idol worship.

It wasn't that he sacrificed to God that was the issue. That act in itself should have earned him the praise of God because it could have been seen as eagerness to please God before going into battle.

However, the priest should have been the one to offer the sacrifices and Saul knew this all too well. But in his impatience, he made himself into a priest and went ahead before Samuel arrived. He then went on to commit further acts of disobedience, thereby making himself and his desires idol that he worshipped.

To worship an idol doesn't always require bowing down to an image in worship. Anything that takes the place of your obedience to GOD has become your idol. Keep away from disobedience!

Make obedience to Yahweh and His Holy Spirit a priority over your own desires and thoughts. This will establish God's throne in your life.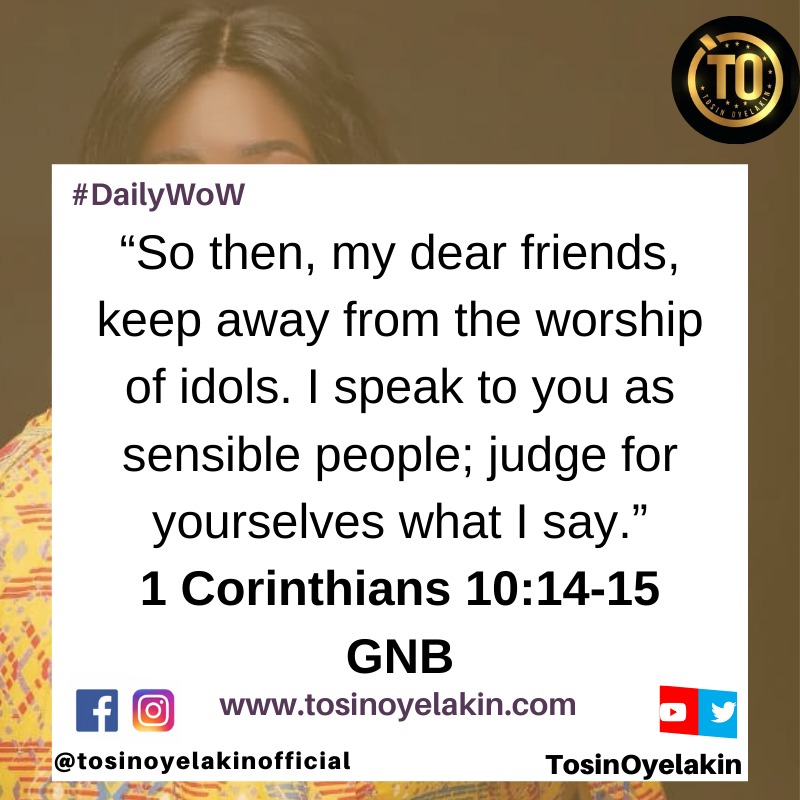 Prayer:
Father as You lead us further and further into this year, please help our hearts to trust and obey You above any other.

Above even our own plans, desires and thoughts. Let everything in us align with Your plans, desires and thoughts in Yeshua's mighty name. #Selah

Have a wonderful day and stay safe under the blood ? Agape ❤️
© Tosin Oyelakin 2021