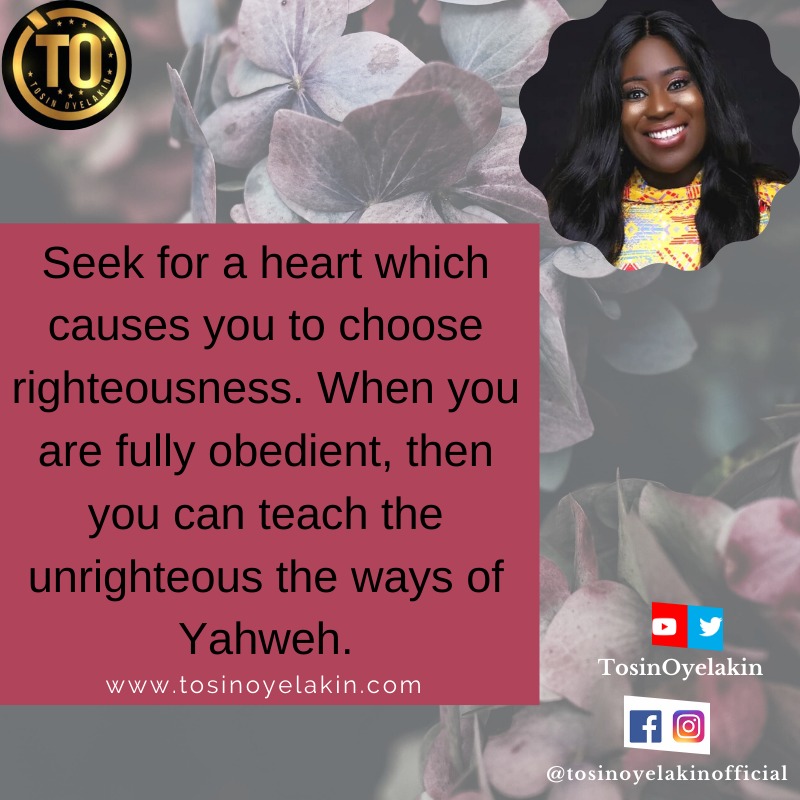 Uncategorized
Renewing The Right Spirit
Many believers wish to do great and mighty exploits in the name of The Lord but aren't willing to pay the price of full obedience to the precepts and commands He gives us.

There is no way way we can teach others the way that we are not following ourselves. In order to be able to give directions to someone who is lost, you have to know the way yourself.

Not only do you know the way, you must've walked it and been very familiar with it. You certainly will have experienced what it is to walk the path you're trying to show others.

It is therefore imperative that you're showing them the right way, otherwise, it will be a case of the blind leading the blind. The lost leading the lost or the disobedient guiding the disobedient.

Seek for a heart which causes you to choose righteousness. When you are fully obedient, then you can teach the unrighteous the ways of Yahweh.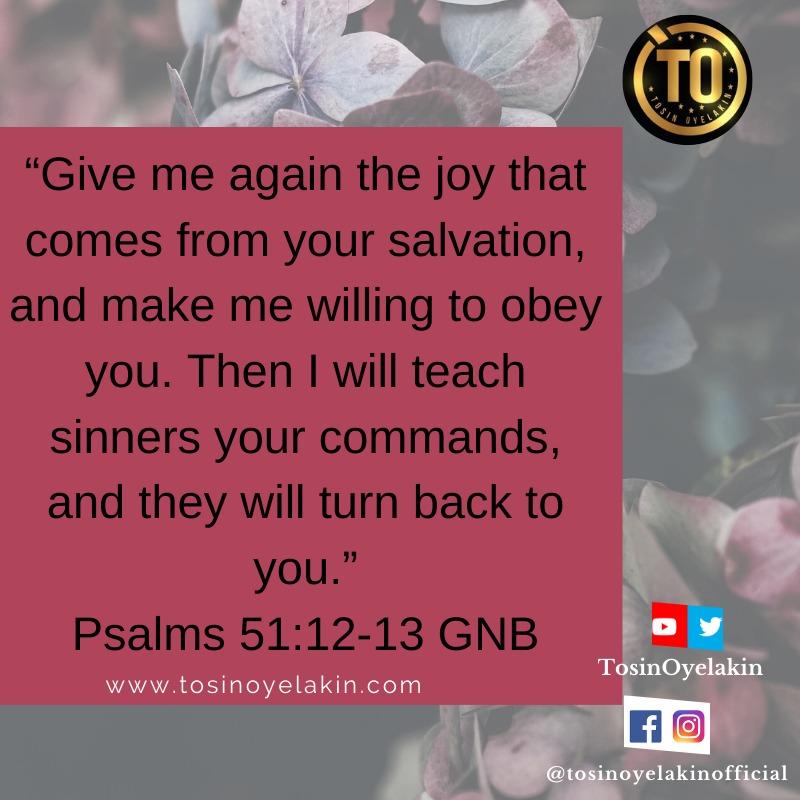 Prayer:
Dear Father, thank You because in You, we have all the help we need in order to be able to fully surrender ourselves to You in complete obedience.

Do please teach our hearts to always follow You. Create in us a clean heart and renew the Spirit of obedience within us so that we can truly teach sinners Your way in Yeshua's mighty name. #Selah

Have a great day and stay safe under the blood ? Agape ❤️
© Tosin Oyelakin 2021