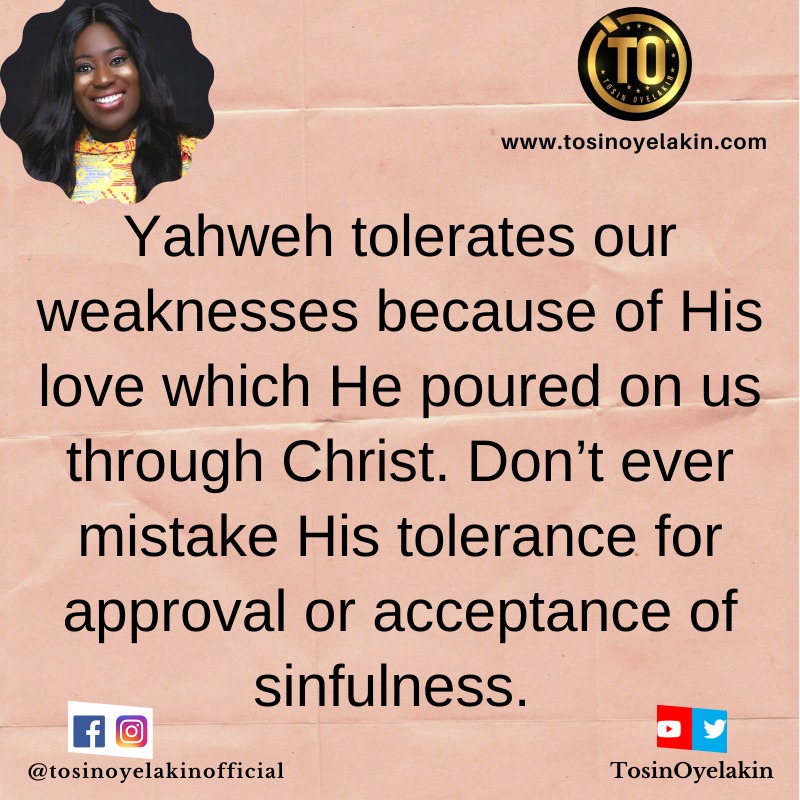 Uncategorized
Tolerance Isn't a Sign of Weakness
A good father knows that his place as father is to allow his children to grow into perfection during their learning phases. He would tolerate some mistakes and patiently teach the child how not to make them again.
This is love demonstrated through grace; meant to help the child learn right and wrong, what's good and bad for them, etc. This, however, can be mistaken for weakness by the child who may start to think they can get away with anything.
They may see the father as not strong enough to discipline them severely. But how wrong they would be and if the child continues to act in this way, the father may need turn around to show them his other side. It would still be borne out of love!
We can choose to see Yahweh's tolerance of our mistakes to mean He is too weak to discipline us. Meanwhile, He is using this to help us grow and learn His ways. But living in continual wilful sin is not something He will tolerate forever.
Yahweh tolerates our weaknesses because of His love which He poured on us through Christ. Don't ever mistake His tolerance for approval or acceptance of sinfulness.
Deal with those little foxes and fix them. You're still being blessed because of His mercy. Don't take that for granted.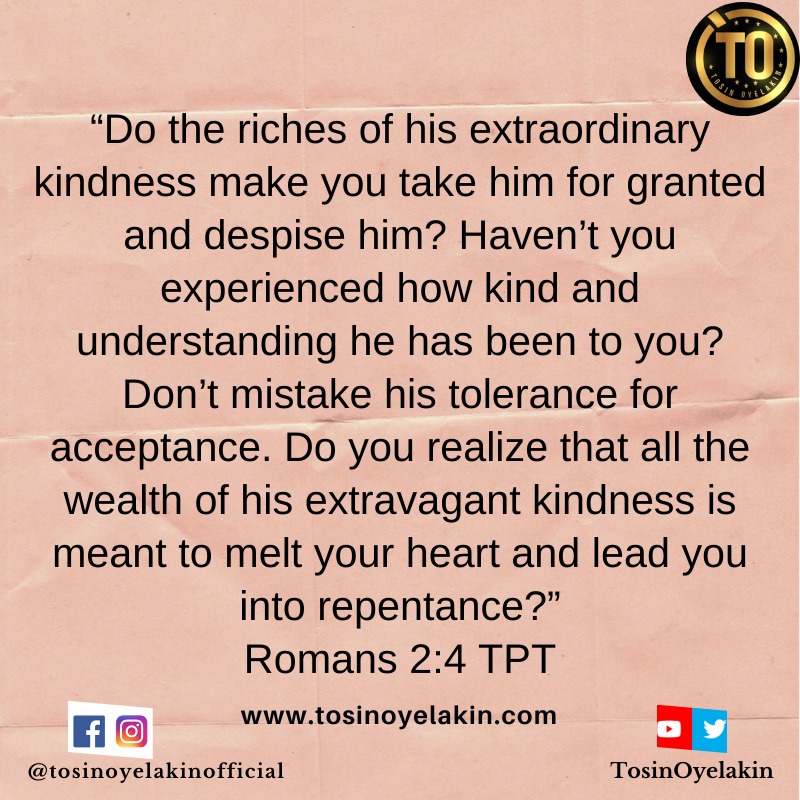 Prayer:
Father, thank You for always being full of grace and mercy towards us. Never giving us what we deserve, but always tolerant of our weaknesses.
Please LORD, help us never to take them for granted. But let them melt and turn our hearts more and more towards You, leading us to full repentance in Yeshua's mighty name. #Selah.
Have a fruitful day and stay safe under the blood ? Agape ❤️
*© Tosin Oyelakin 2021* ⁣