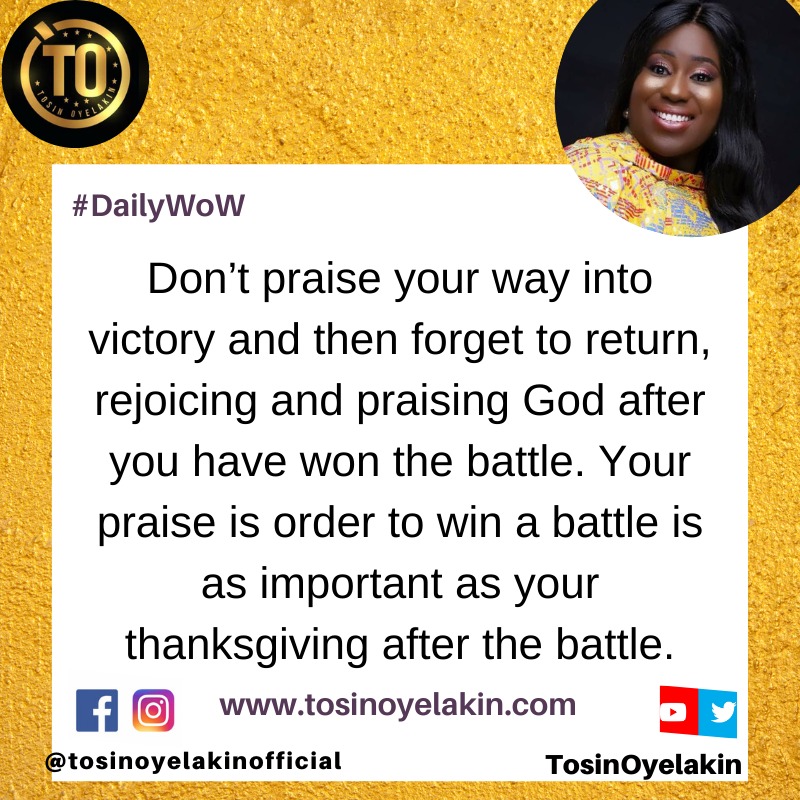 Uncategorized
Do the Victory Praise Too
My kids know how to get me when they need something from me, lol. They would come telling me how much they love me and all what nots, and then just offhandedly ask for a favour or the other. And of course, I give them if I can.
I'm sure a lot of parents can identify with this. When they were younger, I would sometimes have to remind them to say thanks afterwards. But now, they have learned to be thankful for every favour they receive. That is good manners.
Many of us know praise as weapon to receive blessings, favour and victory. We know how to provoke YAHWEH's move on our behalf by giving Him heartfelt praise and worship. And yes, He does give you the victory. But what do we do afterwards?
Don't praise your way into victory and then forget to return, rejoicing and praising God after you have won the battle. Your praise in order to win a battle is as important as your thanksgiving after the battle.
Jesus healed ten lepers, but only one of them returned to give Him thanks after that. We should always be like the one leper that returned, rejoicing with his harvest of healing.
There is victory and there is consolidated victory. Don't just do the battle praise, do the victory praise too. It will consolidate your victory.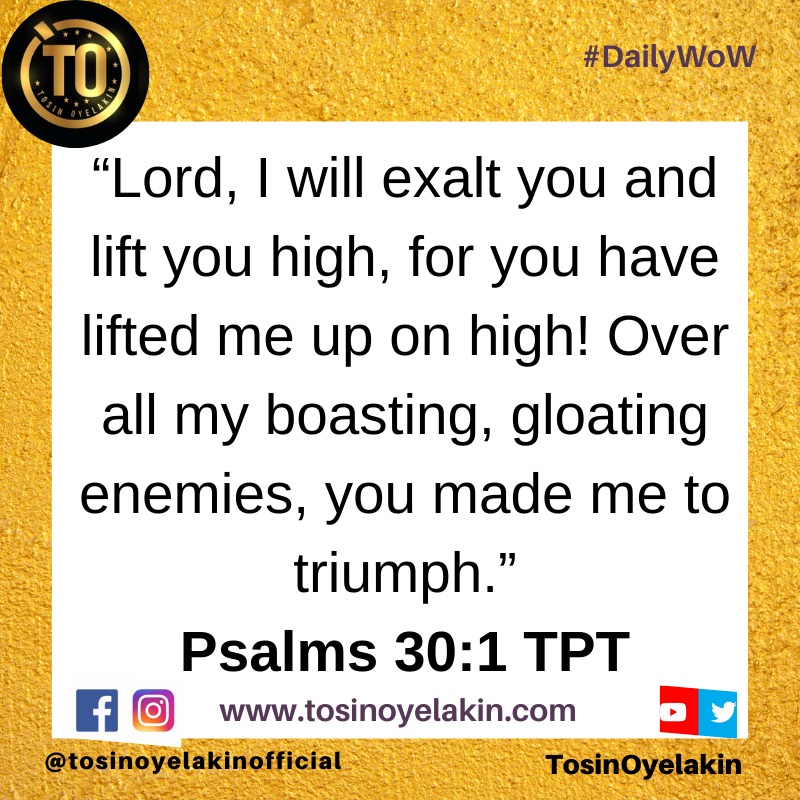 Prayer:
Father, thank You for You have taught us how to wage effective warfare through our praise. You help us to fight our battles when we give You high praise.
In the same way, please help us to always return with even more high praise to You following our victory. Give us this wisdom that we can always consolidate our victory, in Yeshua's mighty name. #Selah.
Have a beautiful day and stay safe under the blood ? Agape ❤️
*© Tosin Oyelakin 2021* ⁣