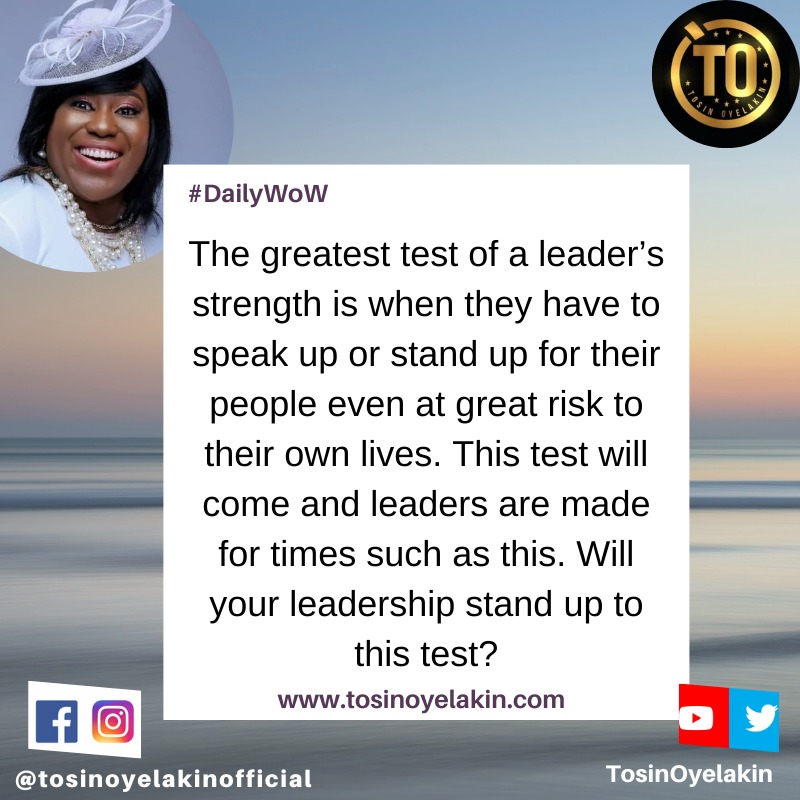 Uncategorized
Leader For Times Such as This
Leaders are made for a reason. To lead, guide, support, protect and fight for their people. We will all find ourselves in a leadership role at one point or the other in our lives.
You may the the firstborn of a family or just a sibling who has to lead. You may be the head of your home in one way or another. Or you may the head of class, school, team, or a company.
Your role as a leader may be long term or it may be just for a short period of time. It may be that you have to lead permanently, temporarily or intermittently when the occasion arises.
The most important thing you have to know is that like Queen Esther, you will come face to face with a situation that will test your leadership quality of standing up for your people.
The greatest test of a leader's strength is when they have to speak or stand up for their people even at great risk to their own lives. This test will definitely come, and leaders are made for times such as this. Will your leadership stand up to this test?
Do you sell your people short to others or do you stand up for them regardless of their shortcomings? Take a stand as a leader to ensure the protection and peace of your people. Lead, like our LORD JESUS, in service to people and not only to be served.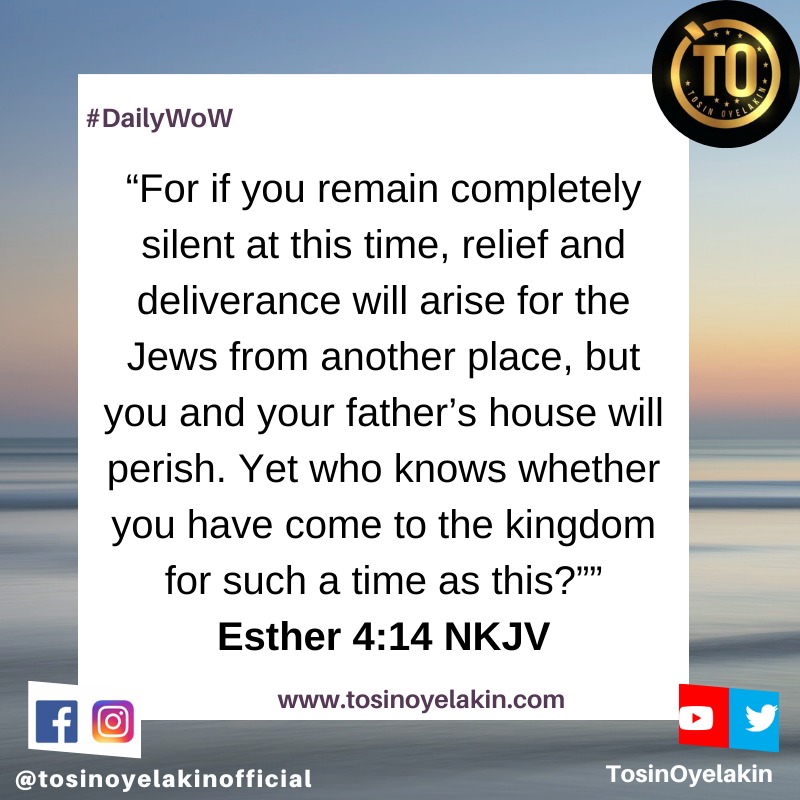 Prayer:
Father, thank You for the example of Yeshua our Lord as a leader who served and washed His disciples' feet. He did not come to be served but to serve.
Please teach us to be selfless and giving like Him whenever we find ourselves in any leadership role. Help us to know that we are leaders for times such as this, never shirking our responsibilities to protect our people in Yeshua's mighty name. #Selah.
Have a fruitful day and stay safe under the blood ? Agape ❤️
*© Tosin Oyelakin 2021* ⁣