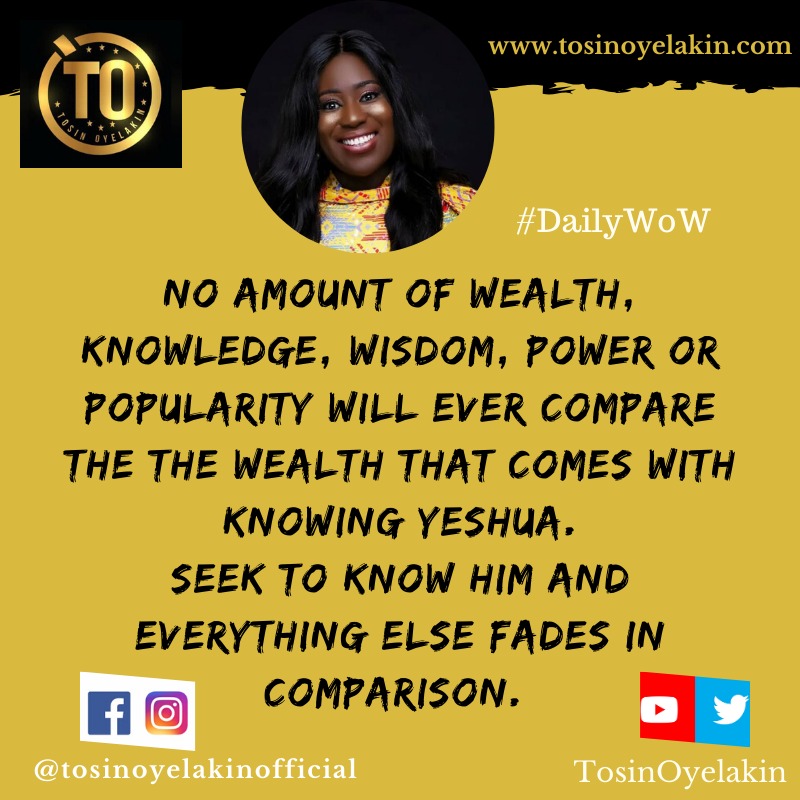 Uncategorized
To Know & To Receive
Did you know that everything you need has been given to you by the power of the Holy Spirit? Yes, you have it all. All that you require for life and Godliness has been made available to you already.

If you haven't seen them manifest in your life physically, then you need to grow in the knowledge of Yeshua. You access your provision through knowing Him.

The more you know of Yeshua, the more you access. This is because as you know Him, the greater exploits you do. The stronger you also become at fighting the enemy to retrieve everything he stole from you. It is they that do know their God who are strong and do exploits in His name.

You could either choose to continue to live your life in ignorance and keep praying and knocking on heaven's doors to receive a miracle of provision, or you could start to get the hard work in to know the LORD more and more.

Search the scriptures, read about Him, listen to His Holy Spirit teaching you all about Him and be sensitive to His leadings. He will always guide you into the truth about Himself.

No amount of wealth, knowledge, wisdom, power or popularity will ever compare the the wealth that comes with knowing Yeshua. Seek to know Him and everything else fades in comparison.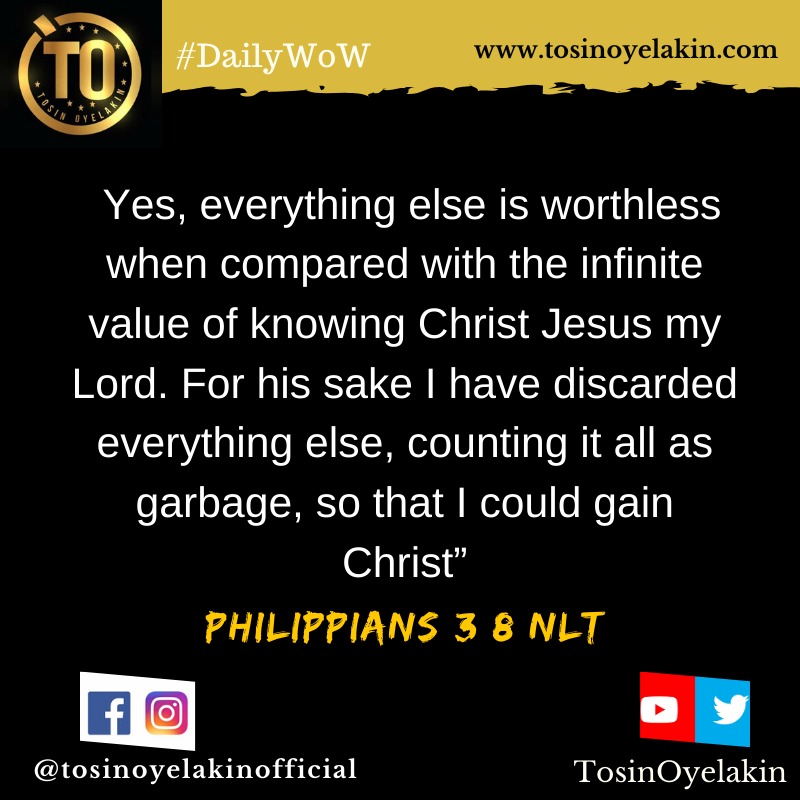 Father, help our hearts to seek to know You more than ever before. You're so vast and so deep that we can never know all there is to know no matter how much we get to know about You.

Open our minds to always receive new knowledge of You and as we know you, we release the power to bring into manifestation the benefits that come with it in Yeshua's mighty name. #Selah

Have a glorious day. Agape ❤