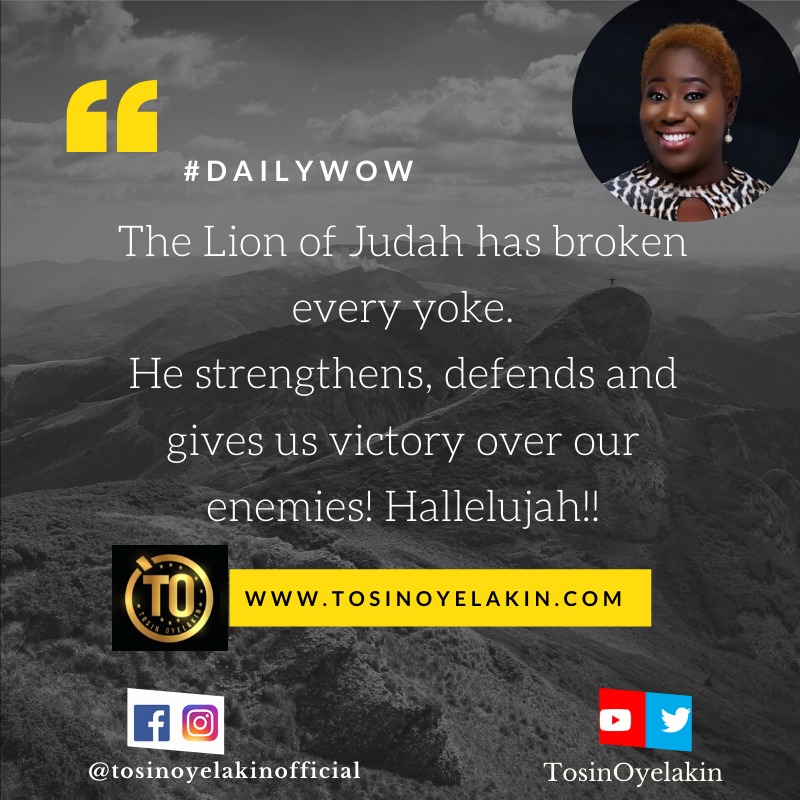 Uncategorized
The Yoke Is Broken
The atmosphere is pregnant with wars and rumours of wars. Wars breaking out or being threatened. It's happening in the natural so the spiritual realm must be awash with it.

Jesus Christ is our LORD and saviour. He is first born among many brethren. He is also from the tribe of Judah. We call Him the Lion of the tribe of Judah.

As our first born, this means that we also have been grafted into the tribe of Judah through the sacrifice He made for us so we called the children of God.

The Lion of Judah is a strong and mighty warrior. He specialises in breaking yokes and prevailing against His enemies. He leads us as a great general who has never and will never lose any battle. The LORD teaches us how to wage warfare and to prevail against all our enemies.

Our battles are not ours to fight on our own. The Lion of Judah has broken every yoke. He strengthens, defends and gives us victory over our enemies! Hallelujah!!

Don't fight in your own strength and don't be afraid to go into battle. As long as you go with Yeshua leading you, your victory is guaranteed. We can bear scars of war but we will never be overcome. We have victory at all times!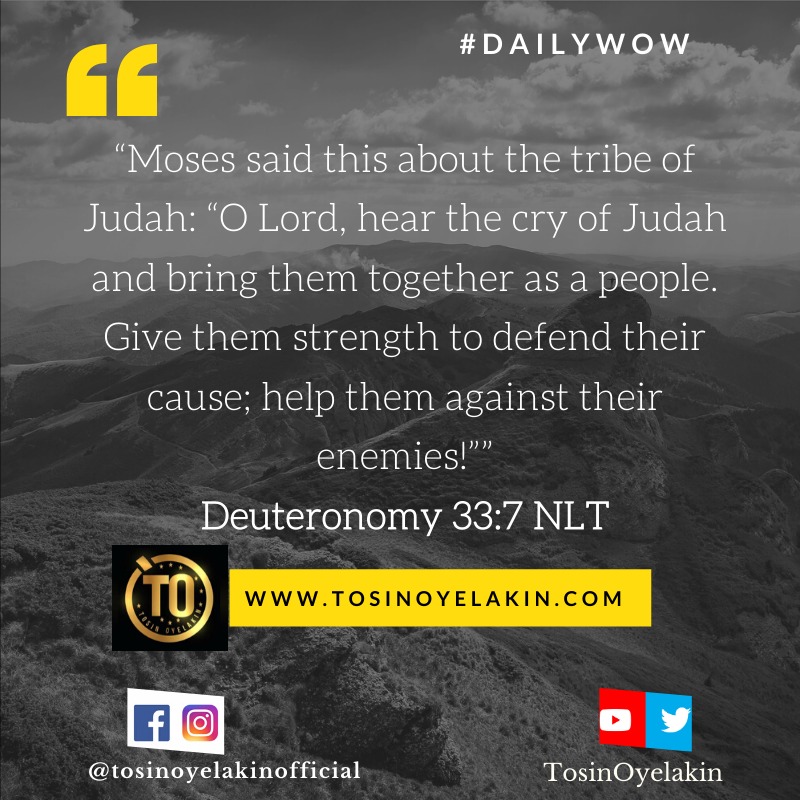 LORD Jesus, thank You for always fighting and prevailing on our behalf. Thank You for all the yoke, bondages and chains that you break and destroy for us.

Do please continue to fight on our behalf. Continue to lead us and strengthen our hearts for any battles the enemy brings our way, in Your most powerful name we have prayed. #Selah

Have a victorious day. Agape ❤