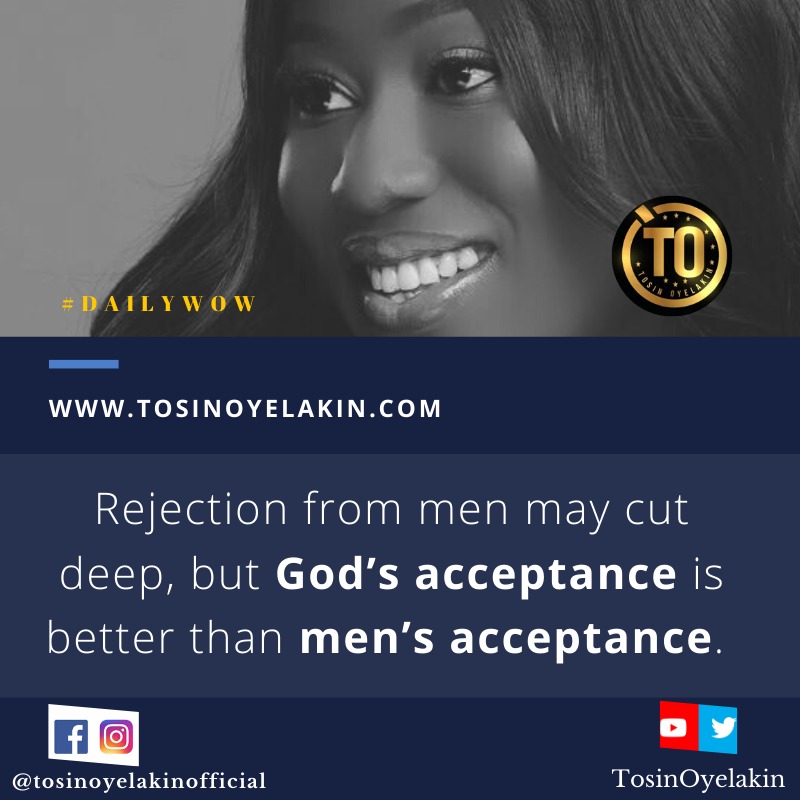 Uncategorized
Acceptance Where It Matters
Statistics have shown that most of us will experience one form of rejection or another in our lifetime. A no after a job interview, no to a request for help or assistance, a no from a parent to a child or vice versa. We all will receive a no at some point.

Most of these are minor rejections that may or may not have a lasting negative effect on our lives. There some form of rejections, however, that can break us as human beings. It may hurt so much that it takes divine intervention for us to recover from the pain.

This may be because of the source and the weight of the rejection. A loving spouse, rejected by the unloving one. A friend, a brother sister. It could be a father or even a mother rejecting their own child.

This can actually affect the outcome of the rejected person's life if care is not taken and the psychological effects dealt with.

There's, however, someone who will never reject you even if the whole world turn their back on you. His love for you transcends anything you can ever imagine and He will do anything to get you to feel the full force of His love.

The LORD God of heaven and earth loves and accepts you, no matter who you are or what's happened to you. This is the only person's rejection you don't want.

Rejection from men may cut deep, but God's acceptance is better than men's acceptance. Never pray for His rejection, especially in eternity!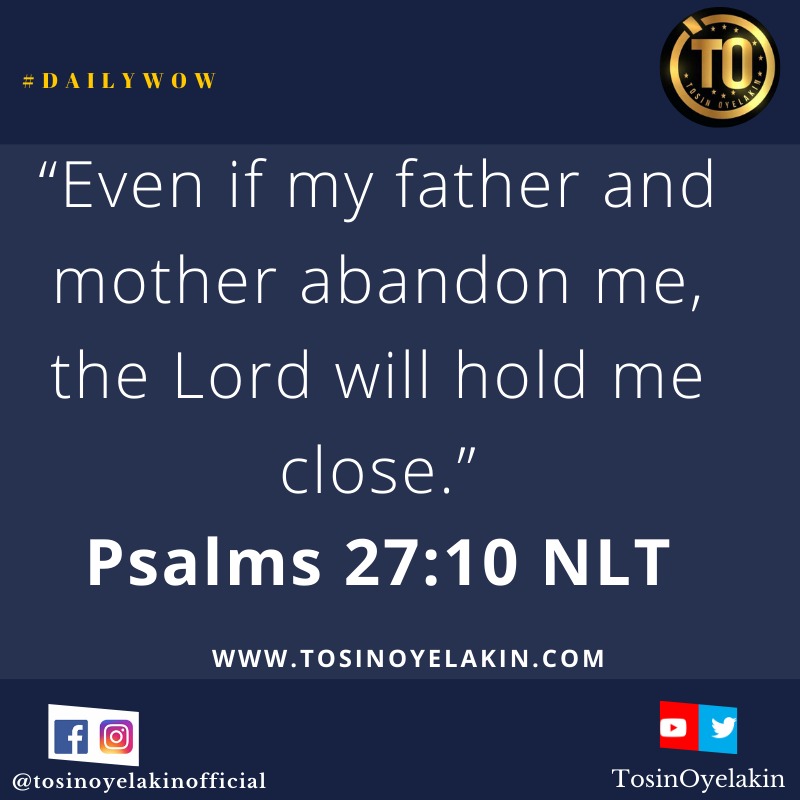 Prayer:
I pray that our hearts will always seek the favour and pleasure of God more than men's. I pray that we will find our joy in the acceptance of Yahweh which He has freely given to all who will receive it.

Thank You LORD for accepting us regardless of who has rejected us. Thank You for Your love will heal every hurt and pain of past and even future rejections in Yeshua's mighty name. #Selah

Have a marvellous day. Agape ❤