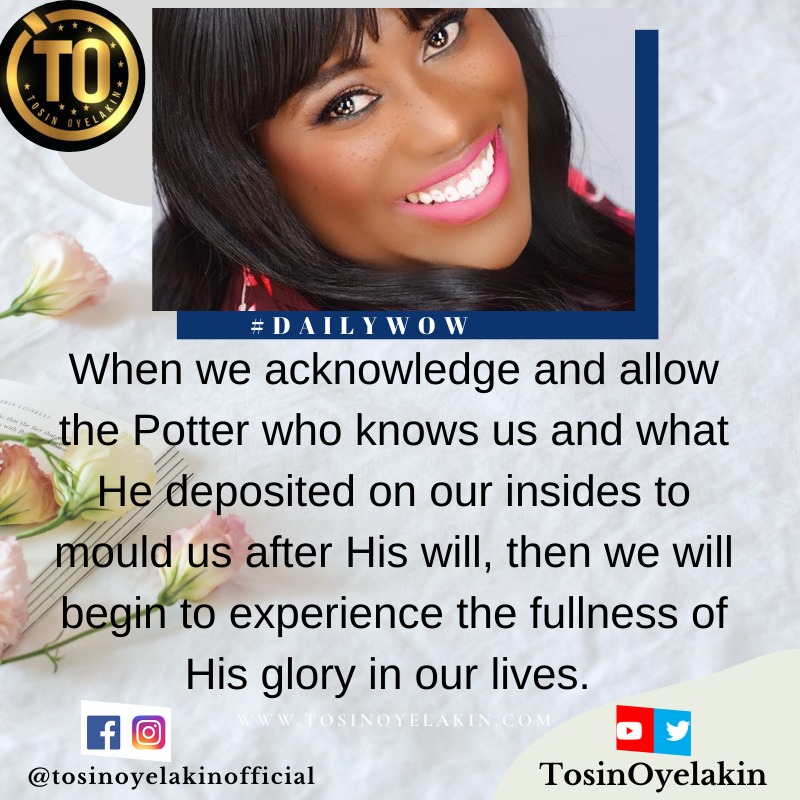 Uncategorized
The Potter and His Clay
When a potter forms the clay to mould into a shape that he has conceived in his mind's eye, it's very important that the clay is pliable enough to be shaped and reshaped until the image has been moulded into perfection, just as he imagined it.
Well, most of us Christians want to manifest Yahweh's glory, just as He plans for us to. We want to perform great miracles in His name. We want the manifestation of His kingdom in all the lives that we touch.
This is good and indeed what we have been mandated to do while we are here on earth. But we must first submit to the moulding hands of The Potter. We must remain pliable until He has achieved the perfect image that He has in His mind's eye of us!
When we acknowledge and allow the Potter who knows us and what He deposited on our insides to mould us after His will, then we will begin to experience and express the fullness of His glory in our lives.
Until a vessel has submitted itself to be moulded into perfection, it is not yet ready for its purpose. Once you remain submissive, you're ready to be all that Yahweh has in His mind for you.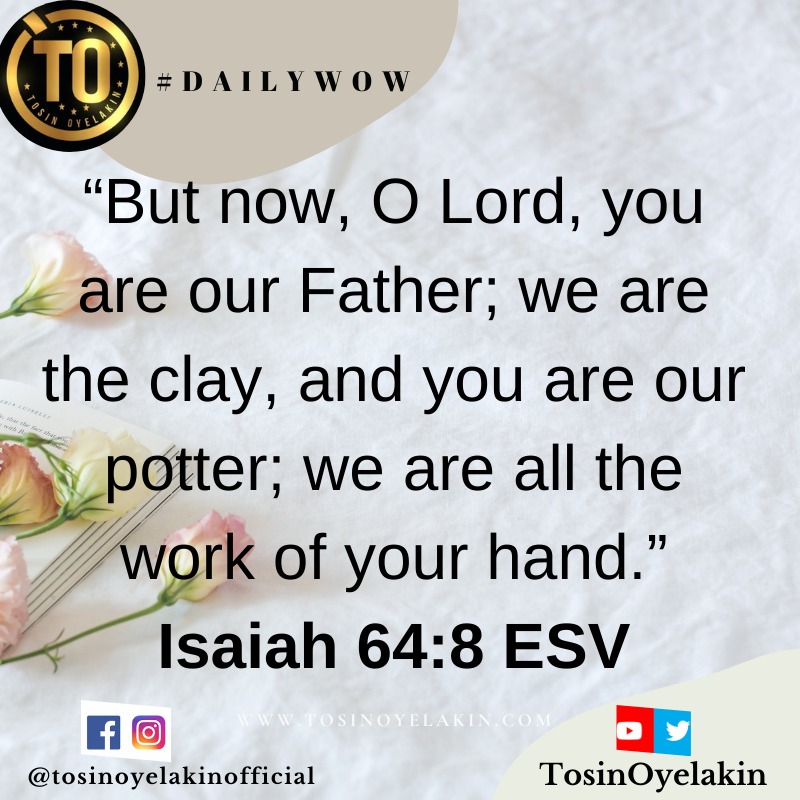 Prayer:
Father, we acknowledge that You are The Potter and we, Your clay. We know the thoughts You have for us are good, and Your expected end for us is to be vessels of Your glory.
As you mould us into perfect carriers of Your power and glory, help us to always remain pliable in Your hands. It may not be easy on our flesh, but the end result is always what we desire.
And so shall we manifest Your praise for all the world to see and glorify Your name in Yeshua's mighty name. #Selah
Have a beautiful day and stay safe under the blood ? Agape ❤️
*© Tosin Oyelakin 2021*