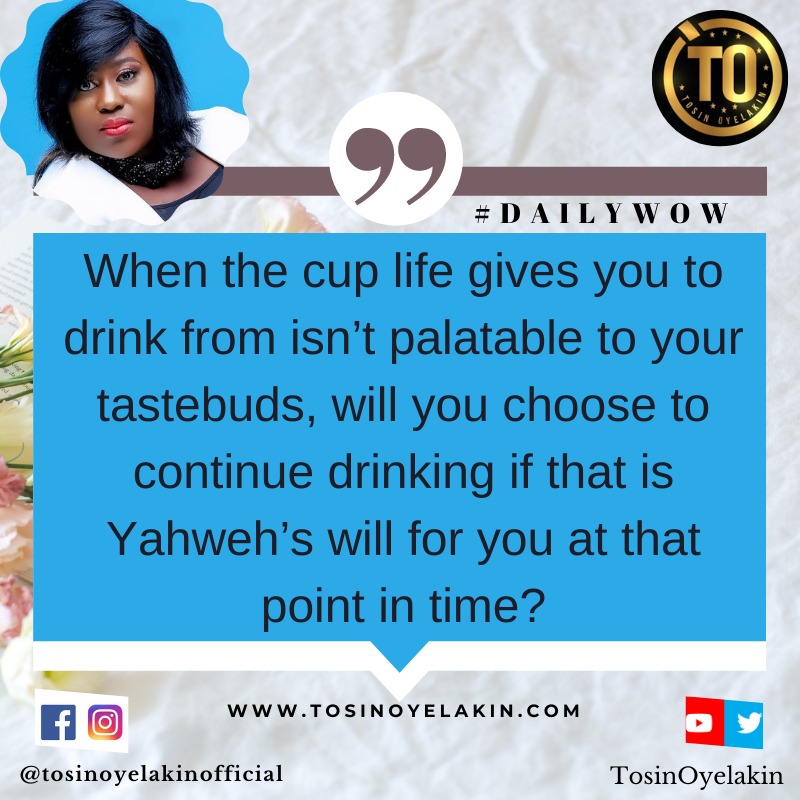 Uncategorized
As You Will or As GOD Wills?
There are times when we will go through situations in life that we will struggle to believe that they are part of God's plans for us. Those situations that are really hard on our flesh to bear.
Jesus had this moment where His flesh tried to rebel against what He knew was GOD's will for Him at that time. The early church also went through so much persecution, being arrested, tried and even killed in the process of doing what they were called to do.
If however they had run from the evil they had to endure at that time, many of us would not have been able to be saved today. Or it would've taken much longer for us to hear the gospel and be saved.
It's very easy to love and serve GOD when all is well and things are working well. However, the question is, when the cup life gives you to drink from isn't palatable to your tastebuds, will you choose to continue drinking if that is Yahweh's will for you at that point in time?
This is the true test of our commitment to Yahweh and His Kingdom. We can't be fair weather followers of Christ. We need to be die hard followers of His will, His counsel and His purpose, regardless of and come what may.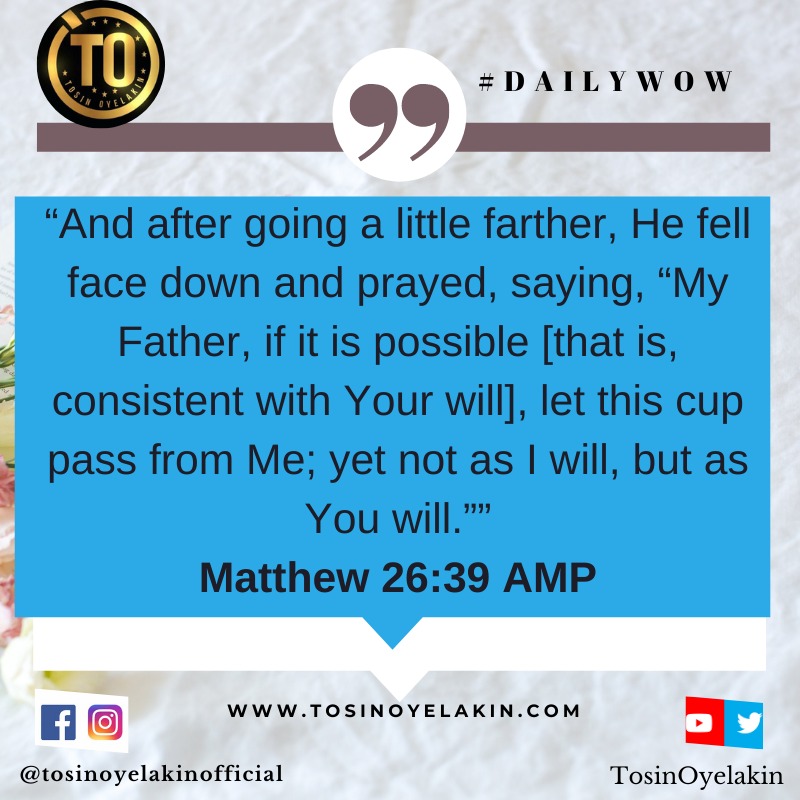 Prayer:
Dear Father, thank You because You are always there with us through all the good and what we see as the bad times. We know that You may allow us to go through some hard things, but they will never break us.
Please help our hearts to always surrender to Your will, and not ours, so that You can accomplish Your divine and greater purpose with our lives and experiences in Yeshua's mighty name. #Selah
Have a blessed day and stay safe under the blood ? Agape ❤️
*© Tosin Oyelakin 2021*