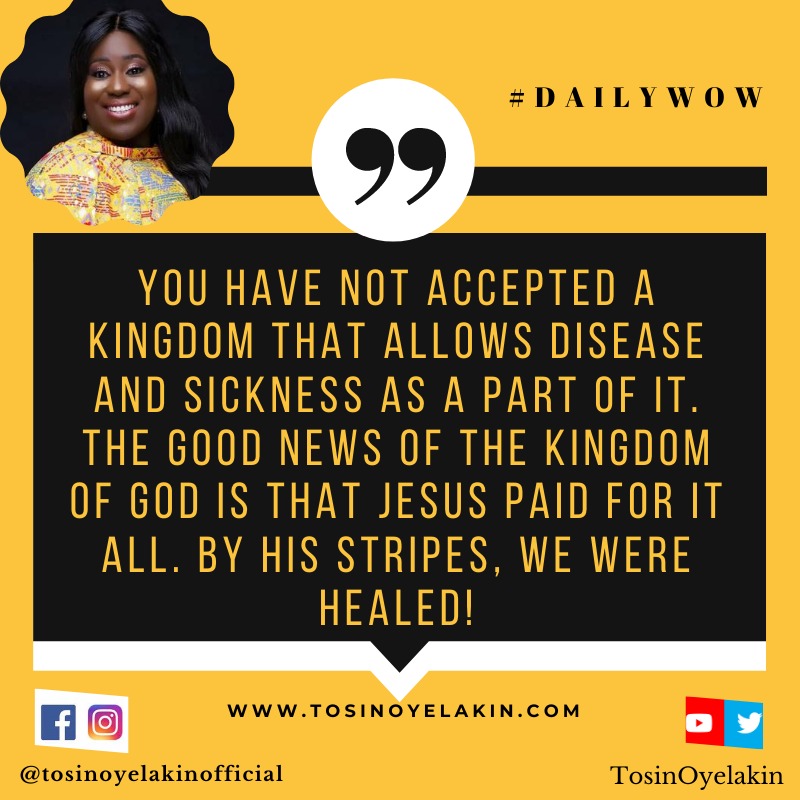 Uncategorized
The Full Package
We have had so much bad news and reports all over the world lately and LORD knows that we can all do with some really good news to cheer and perk us up a bit.

Good news can come to you in different ways including a great contract. Right now, with the way things are, very few people will turn down a contract that gives you the full package of EVERYTHING that you could ever want.

If all you have to do within the contract is to acknowledge, receive and love, and then you will receive blessings and live forever. Not only that, every sickness or disease, including COVID or any other, will be removed far from you. Tell me, what's not to love about that contract.

This is the good news that Yeshua brings to us. For us who have acknowledged Him as our LORD and saviour, received Him into our hearts and we love Him totally, we always have everything that comes with the good news.

You have not accepted a kingdom that allows disease and sickness as a part of it. The good news of the Kingdom of God is that Jesus paid for it all. By His stripes, we were healed!

Don't allow fear or unbelief rob you of the full package of salvation. Jesus healed EVERY disease amongst the people who received His good news. His power has not diminished.

Receive your full package and live free from every disease of the mind, body and life. Ailments do not come with the package, but the good news is of complete freedom and health!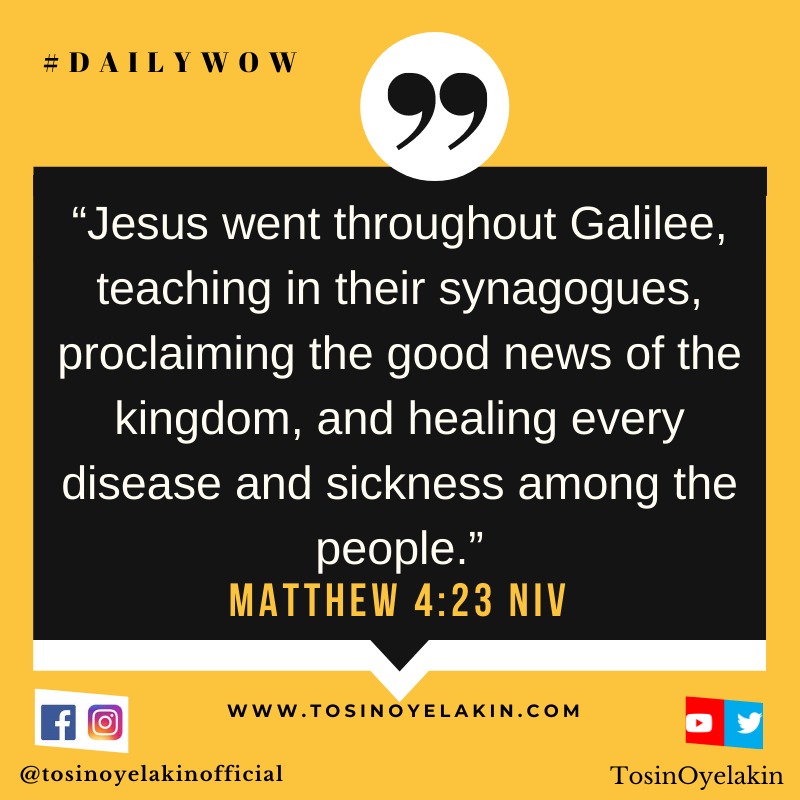 Prayer:
Father, thank You for the full package of salvation that comes to us through Yeshua our LORD. We receive this contract that brings us good news and we manifest it in all our lives.

The same power that raised Jesus from the dead begins to quicken our bodies, minds and lives, bringing us complete healing and immunity to sickness and disease in Yeshua's mighty name. #Selah.

Have a wonderful day and stay safe under the blood ? Agape ❤️
© Tosin Oyelakin 2020