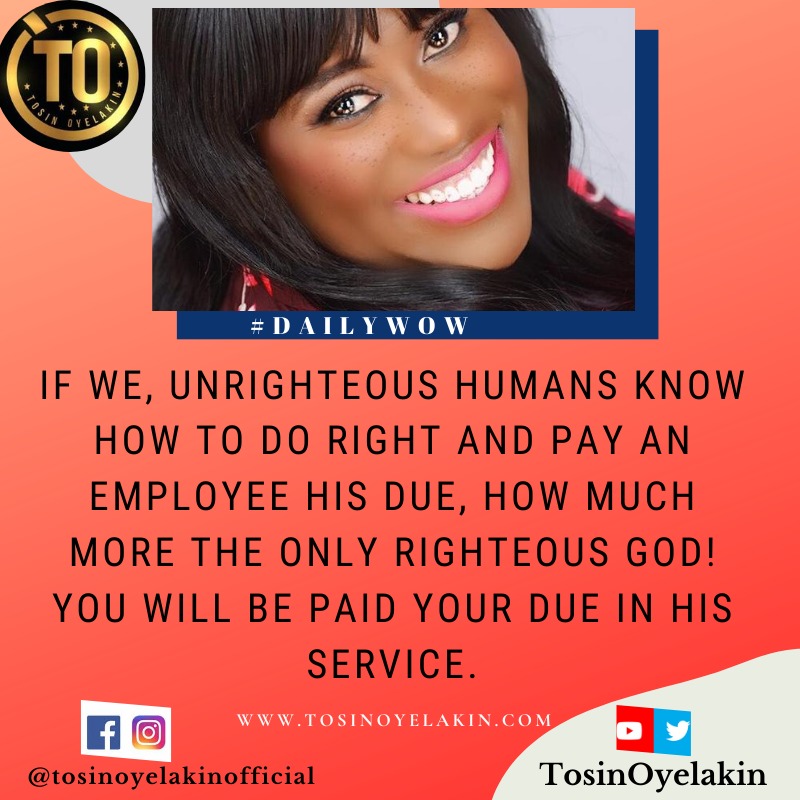 Uncategorized
The Employees Get Paid
As an employee who has done a good and hard day's work, and who has been productive, you expect your pay at the end of the day. Not for anything, but because you deserve it.

Yes, and you also have your bills to pay too. You have a family that depends on your pay as their livelihood. You have a life to sustain. Not only that, it brings you satisfaction that your hard work is paying off.

If, on the other hand, you don't get paid at all or your pay doesn't reflect the amount of work you put in, it affects your morale, thereby, your productivity at work is lowered.

You will not put in as much effort into the work anymore. This could make your employer to lose their profit, because their workforce is not motivated to be productive!

For this reason, many good employers will give their workers a good enough remuneration package that comes as and and when due. They want to ensure that their workforce remain motivated, at least on that score.

In the same way, our Heavenly Father who calls us to work in His vineyard is faithful to ensure that everything that is due to us comes on time. We have not been called to serve him at our own expense.

However, if we, unrighteous humans know how to do right and pay an employee his due, how much more the only righteous God! You will be paid your due in His service.

Yahweh is righteous and just. He is not an unjust or wicked employer who profit at the expense of those that work for them. Stay faithful in your service. Don't be discouraged and don't lose heart. Your time to get paid is now. Demand it and heaven will release it!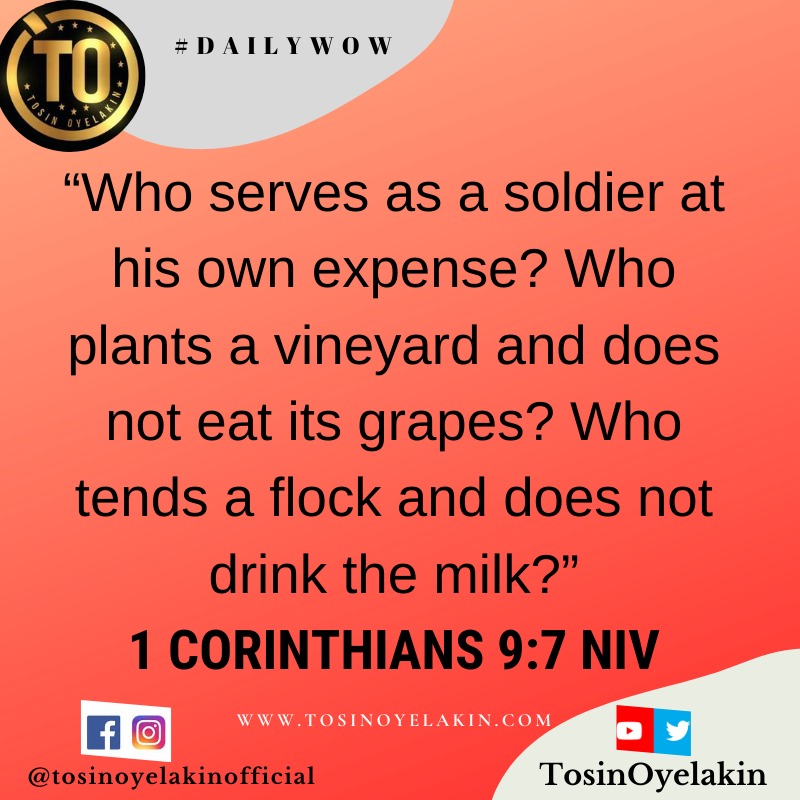 Prayer:
Father, thank You for making us workers in Your vineyard. As we labour for Your kingdom, we receive all our ambassadorial benefits here on earth.

We have immunity of heaven and also manifest the increase and glory thereof in Yeshua's mighty name. #Selah.

Have a marvellous day and stay safe under the blood ? Agape ❤️

© Tosin Oyelakin 2020