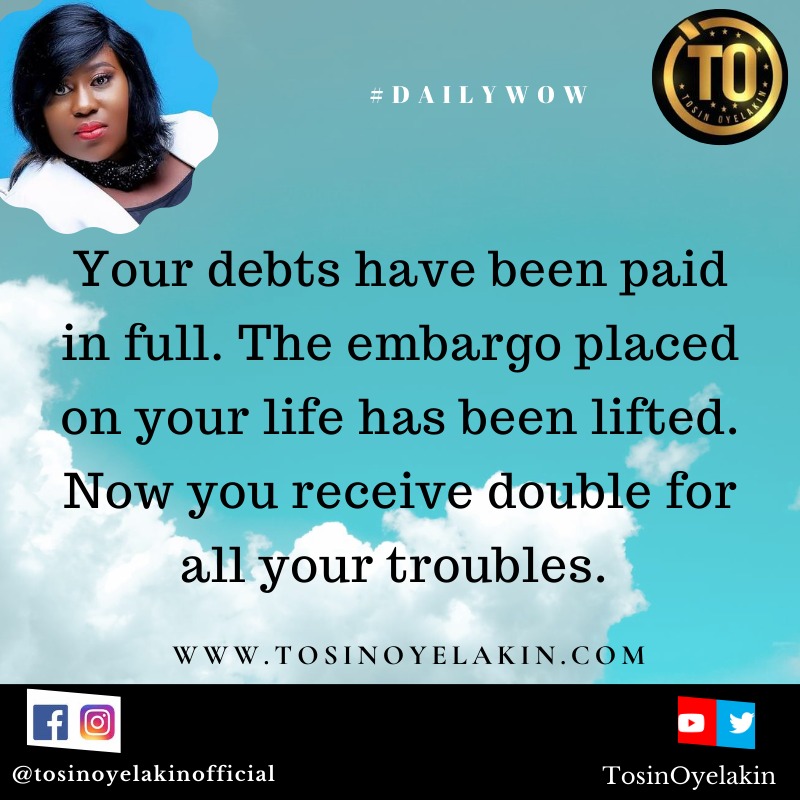 Uncategorized
No Longer Embargoed
There was a time when we didn't know the LORD; that the enemy had a right to do with us as he liked. He could lay charges against us that would stand, because of our sins.

Our lives and destinies were heavily restricted with embargoes, all because we were born into the sins of our forefathers. And we were hedged in on every.

However, the enemy would have continued to prevail in his evil agenda against our lives had he not made the first mistake of killing the King of glory, Jesus Christ.

Secondly, he made the mistake of not being able to stop us from knowing this King of glory, and accepting the salvation that He brought to us in a platter of gold!

Listen: all your Christian life, you may have struggled with the weight of your past sins or that of your ancestors. It is time to say, No More!! No more of the accusations of debts. No longer is your destiny embargoed!

Furthermore, it is time to declare it; Your debts have been paid in full. The embargo placed on your life has been lifted. Now you receive double for all your troubles.

Freedom is what Jesus brought us, and that is exactly what we walk in. Every encroachment on our freedom to manifest our salvation is broken and remains so.

Stand your ground and don't back down for anything or anyone. The LORD speaks tenderly to you of your freedom. Receive it!!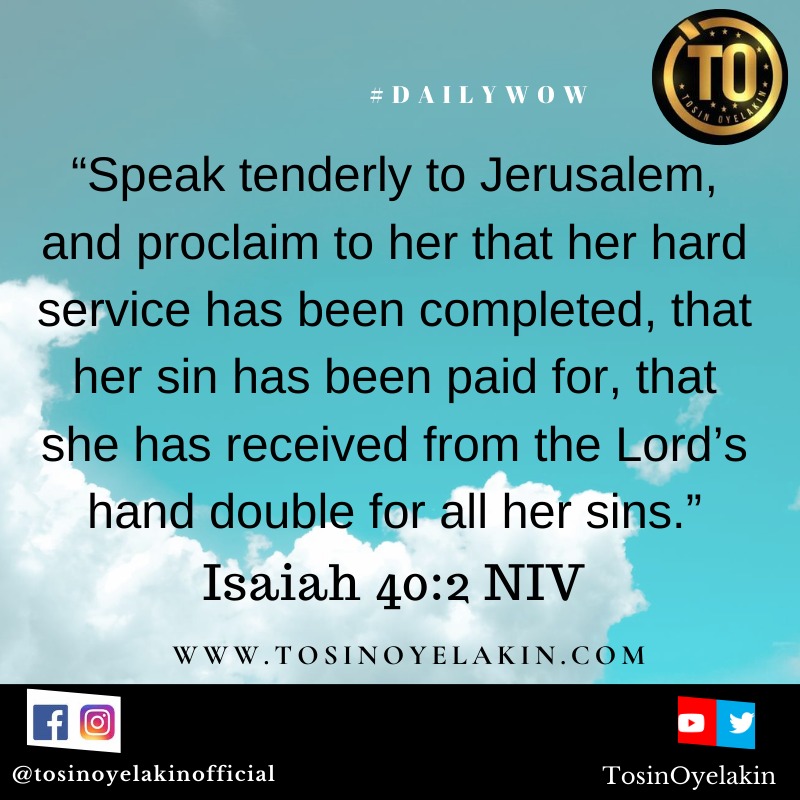 Prayer:
Father, thank You for counting us worthy of receiving the gift of freedom from debts and embargoes through the grace of our LORD Jesus Christ.

His sacrifice will not be in vain for us while we are here on earth. By Your divine wisdom and power, we live a life that demonstrates that we are truly free and no longer embargoed in Yeshua's mighty name! #Selah.

Have a glorious day and stay safe under the blood ? Agape ❤️