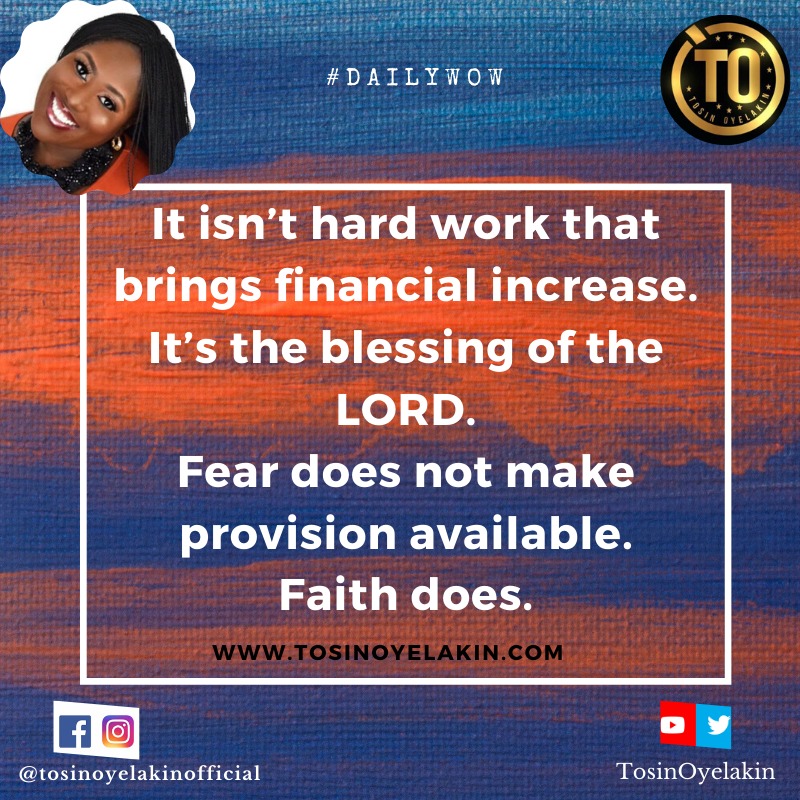 Uncategorized
The Blessing of The LORD
There is a temptation to think the longer and the harder I work, the greater I'd prosper and have everything I need. This is called relying on the arm of your own flesh for provision.

I see people driving themselves and their health to the ground, working day and long into the nights, having very little sleep just to make ends meet. This, however, is not Father's will for us His children!
.
God is able to make all grace abound to us so that we are sufficient in all things. Everything we need, He's able to provide without you burning the midnight oil out of fear of lack.
.
It isn't your hard work that brings financial increase. It's the blessing of the LORD. Fear does not make provision available. Faith does. Add faith to your work and you won't have to lose sleep.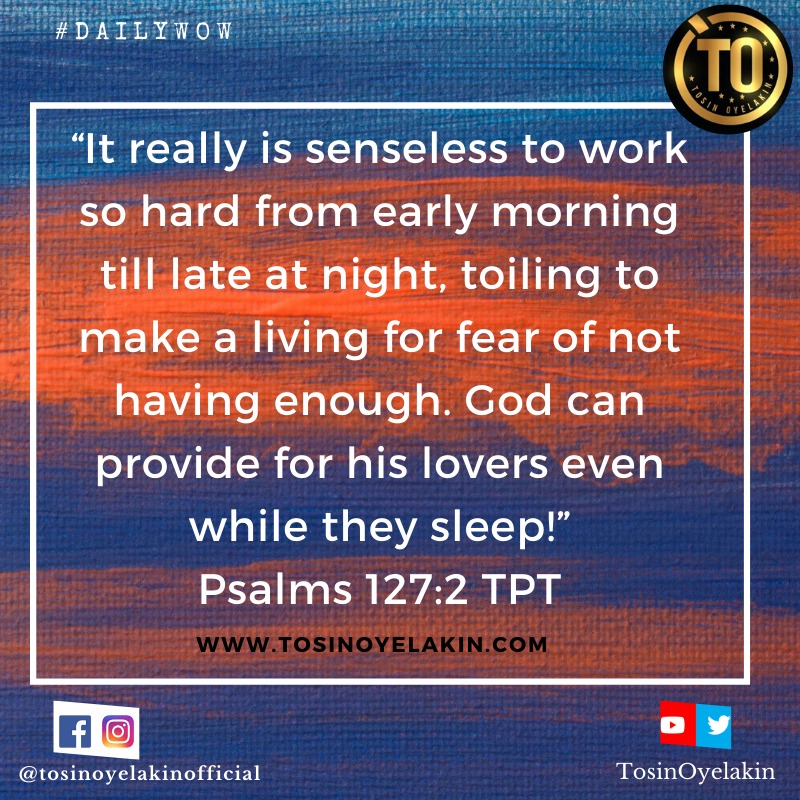 May the LORD grant us peace and success in all our ways. As we sow seeds of hard work, we receive bountiful harvest without the need to loose our peace of mind in Yeshua's mighty name. #Selah.

Have a wonderful day. Agape ❤