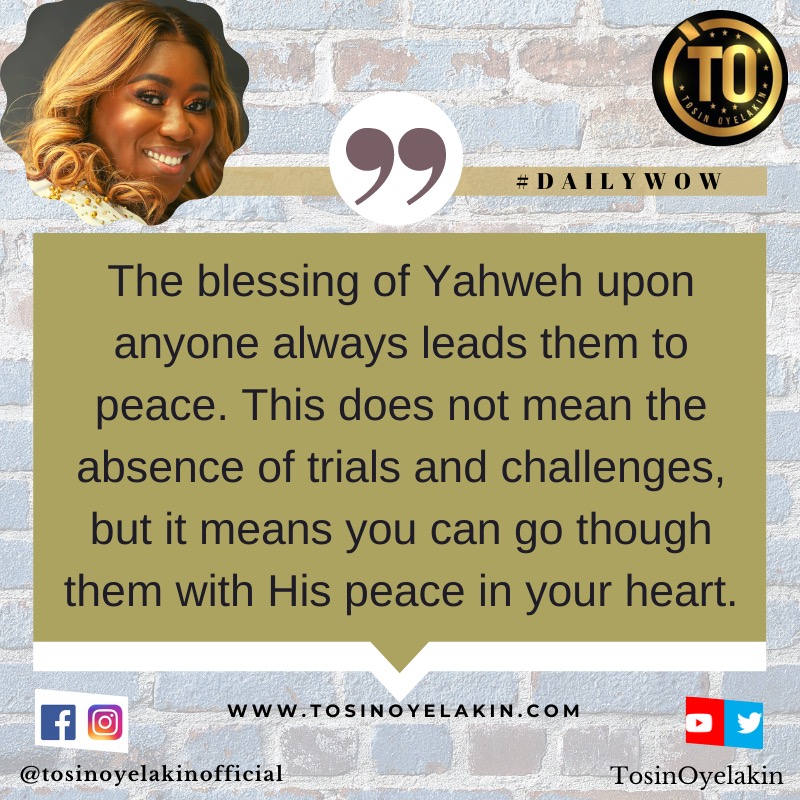 Uncategorized
The Blessing Brings Peace
Jesus promised us one thing when He was about to go to the cross. He said He gives us His peace, not like the world gives – John 14:27. Peace, He promised us.
What He never promised us, however, is a life free of troubles. He said in this world, we will face many troubles – John 16:33. Also in the same verse of scripture, He immediately reassured us to know beyond any doubt that He has overcome them all for us.
This means that even though He has overcome, troubles will still come. But the outcome of such will always be victory.
It may be tempting for you to feel like you do not have the blessing of God or His presence because you face many trials.
Please do not think that way, because that isn't the way of our Father. Let your heart always be at peace as you trust in His faithfulness.
The blessing of Yahweh upon anyone always leads them to peace. This does not mean the absence of trials and challenges, but it means you can go though them with His peace in your heart.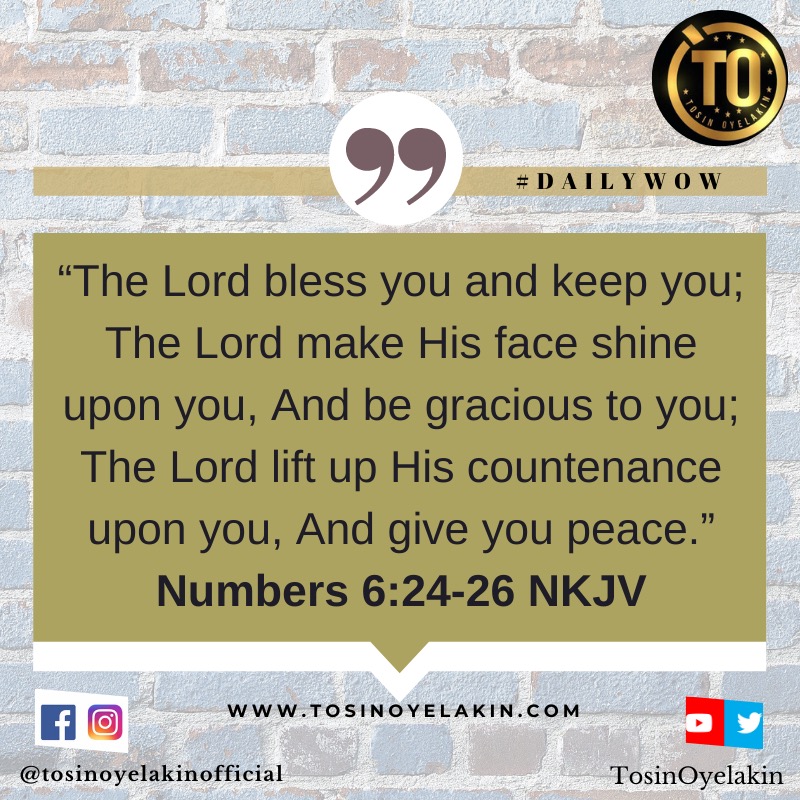 Prayer:
Dear Father, our world is faced with so many troubles that it is becoming more and more difficult to retain our peace. So much is happening all at the same time!
Please God, strengthen our hearts with Your divine peace through all our individual and collective trials, that we may not be troubled with the fear of any evil outcome, in Yeshua's mighty name. #Selah
Have a peaceful day and stay safe under the blood ? Agape ❤️
*© Tosin Oyelakin, March 2022*
Music: Tosin Oyelakin – My Solid Rock