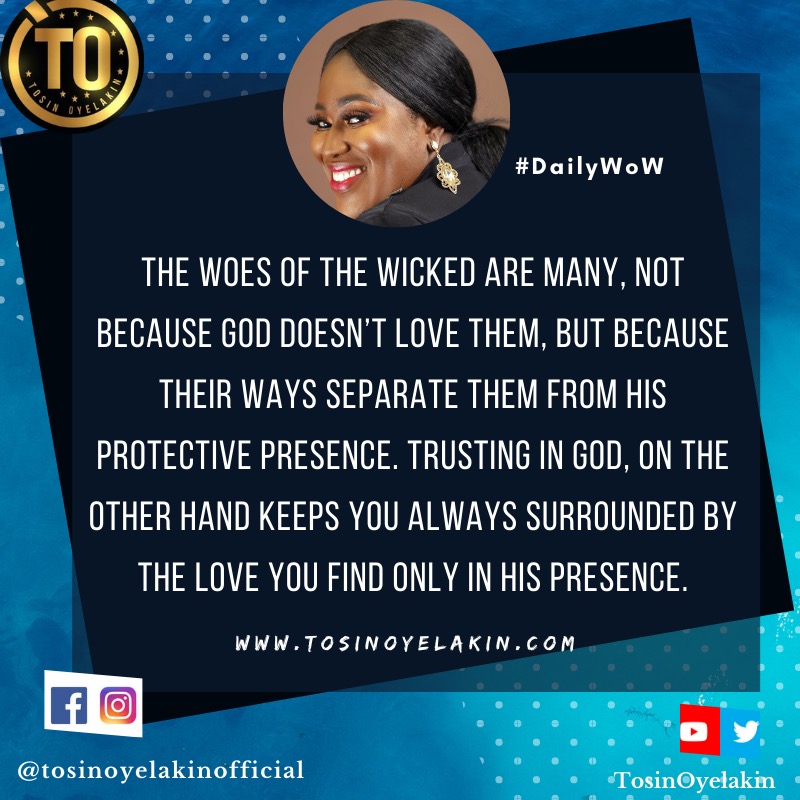 Uncategorized
The LORD's Unfailing Love
God loves every single man He created! Everyone! No matter how sinful or rebellious they may be, he loves them. I know this because of John 3:16.
Jesus did not die for the select few, but for every single man who walked the earth before and after His birth.
He needed to redeem those who died before His own death, so much so He went to hell to preach to them! To give them the opportunity to choose eternal life (1 Peter 3:18-20). What great love!
So, there's no question about God's love being for everyone. However, not everyone will benefit from the great blessings that come with His love. Those who trust in and walk with Him will be completely covered by His love which never fails. But the wicked who shun Him will have many woes.
The woes of the wicked are many, not because God doesn't love them, but because their ways separate them from His protective presence (Isaiah 59:2).
Trusting in God, on the other hand keeps you always surrounded by the love you find only in His presence. When trouble comes, He will hide you under His wings. The waves of challenges may rise high, but it will never wash you away with the storm.
Never join the wicked in their evil ways, no matter how tempting it is. That pathway will only lead you in more troubles than you can handle, and there will be no protection for you.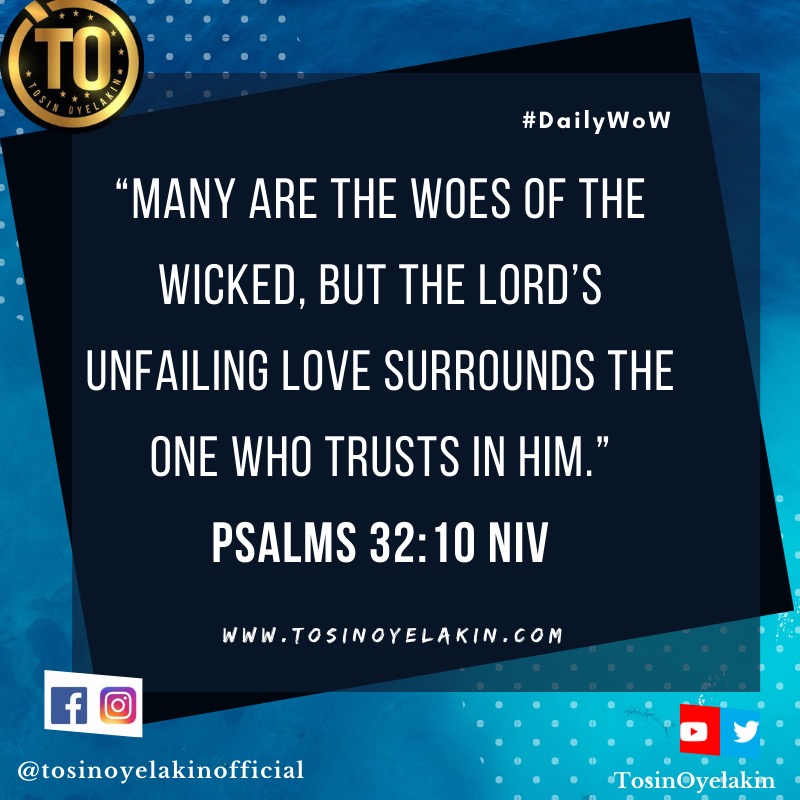 Prayer:
May God help us all to stay put in His presence, walking with Him and trusting Him to surround us completely with His love, in Yeshua's mighty name. #Selah
Have a lovely day and stay safe under the blood ? Agape ❤️
*© Tosin Oyelakin, March 2022*
Music: Tosin Oyelakin – You Love Me