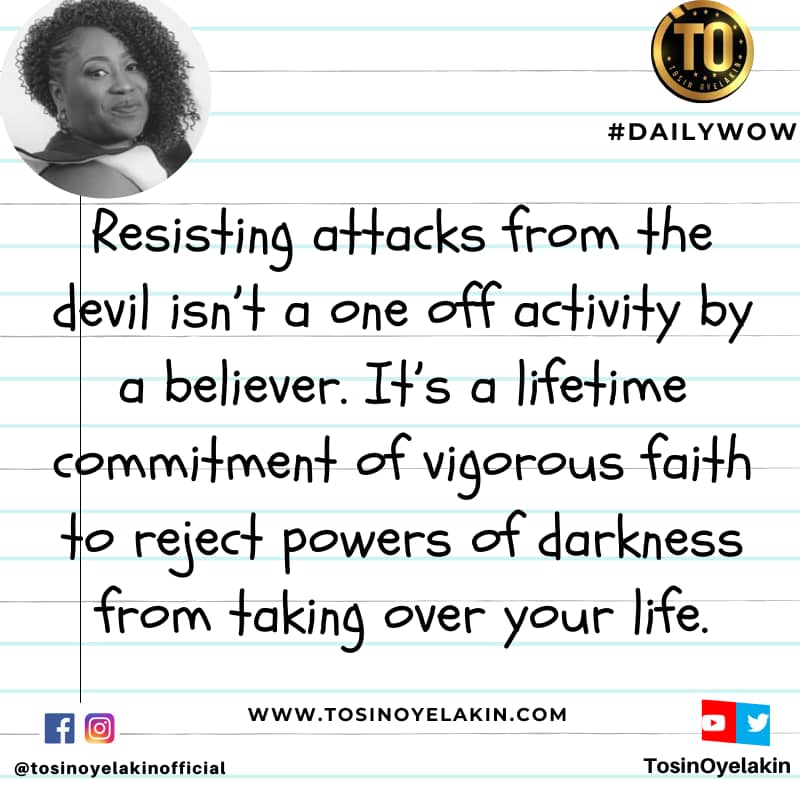 Uncategorized
Strong, Vigorous Faith
When Jesus told His disciples that in this world, they would have trials, tribulations, He didn't mean to scare them away from the walk of faith. Rather, He meant to use it to strengthen their faith.

This is because, in the very next breath, He told them to take heart because He has already overcome on their behalf. This admonition and encouragement is very much for us Christians today as it was back then.

We cannot escape trials while we are here on earth, because the devil, our adversary knows to do nothing else. He's beyond redemption and will do anything to try to make our lives difficult.

He knows that he can't stop you from winning as long as you know how to tackle him. But he will still continue to attack.

Resisting attacks from the devil isn't a one off activity by a believer. It's a lifetime commitment of vigorous faith to reject powers of darkness from taking over your life.

So, it's high time you stopped praying for a life free of trials. Rather, pray that your trials will become your triumphs. Pray that your obstacles will become the high platforms that take you to your next level.

Ask for the mountain facing you to become the high hill upon which you're set, a city that cannot be hidden. Pray for the darkness around you to become the contrast against which your light shines brighter than ever.

Let your faith continue to grow and grow as you go from one triumph to another while you continually resist and prevail against your enemy's challenges time and time again!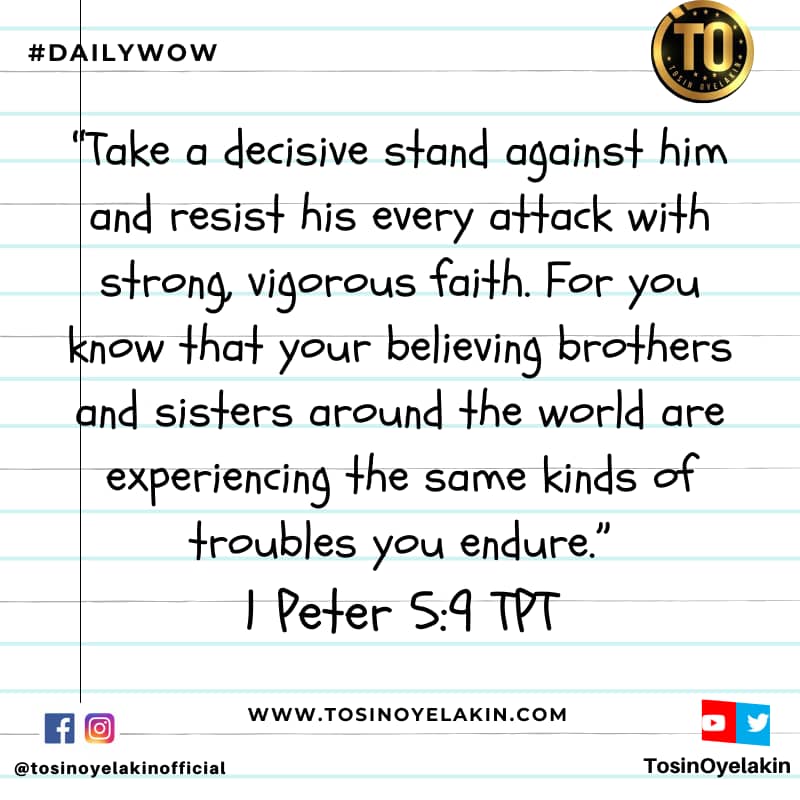 Prayer:
Lord Jesus, thank You because You have already overcome the world for us. Thank You for no matter how many troubles we face in our lifetime, we will always come out triumphant. This, because of what you've done for us.

Help us to change how we see these troubles. Help us to see the many opportunities that challenges bring our way so that we may truly live victorious lives in Yeshua's mighty name. #Selah.

Have a beautiful day and stay safe under the blood ?. Agape ❤️ © Tosin Oyelakin