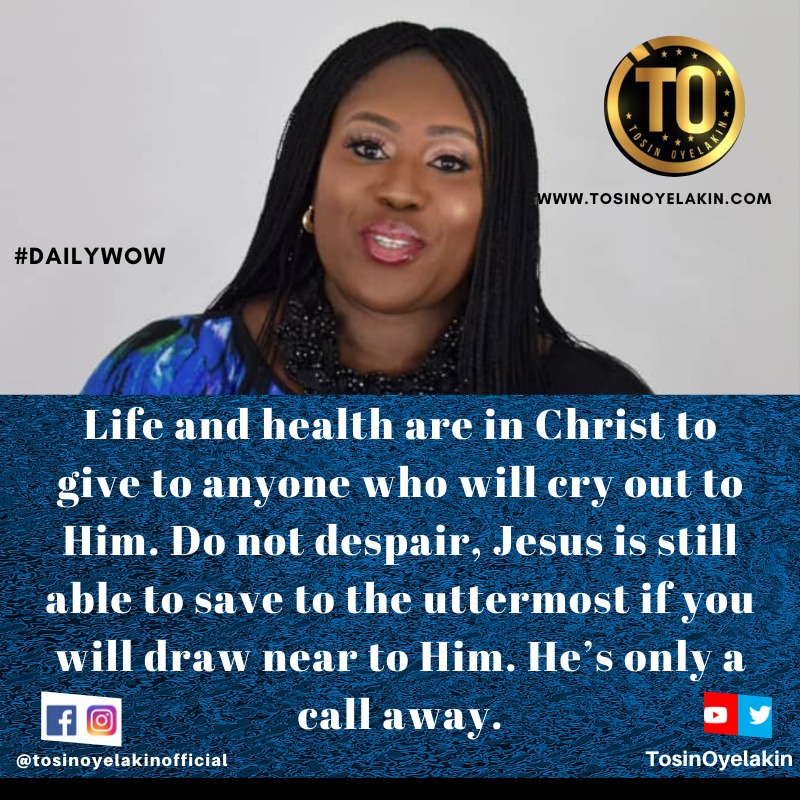 Uncategorized
Our Healing God
When you read the scriptures from Genesis to Revelation, God demonstrated to us over and over that sicknesses and diseases are not from Him.

They're not part of His will for us. He showed this by healing all those who came to Him for healing.

He healed Abraham and Sarah of their barrenness. And He healed the Israelites in the wilderness. God healed Hezekiah, Naaman, the woman with the issue of blood, healed leper's, raised the dead.

He did so many healing miracles through Christ and His disciples after Him. God can and will heal anyone's situation that cries out to Him.

Life and health are in Christ to give to anyone who will cry out to Him. Do not despair, Jesus is still able to save to the uttermost if you will draw near to Him. He's only a call away.

Just go on your knees and ask Him. He will grant you your heart desires according to His good and perfect will!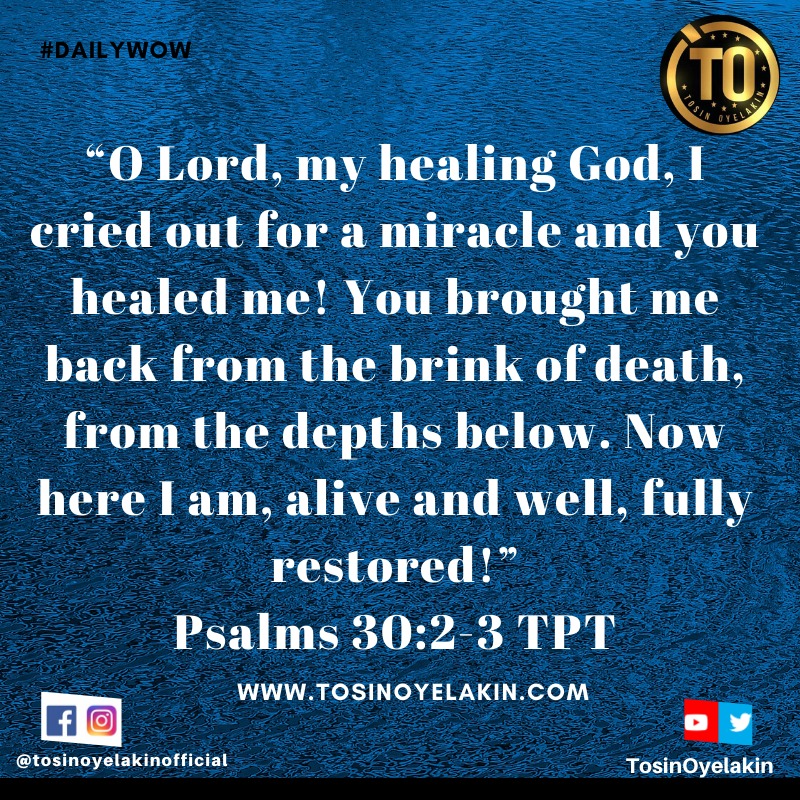 Prayer:
Father, thank You for Your loving us and making provision for our healing and health in You. Thank You because Your will is for us to be in health and to prosper in all our ways.

LORD Jesus, I ask that anyone reading this who needs a touch from You for healing in their bodies or minds will receive it today. Holy Spirit, touch them all and show Your power and authority over all the powers of the evil one.

Healing is the children's bread, and we eat our fill of it in Yeshua's mighty name. #Selah.

Have a glorious day and stay safe under the blood. Agape ❤️ © Tosin Oyelakin