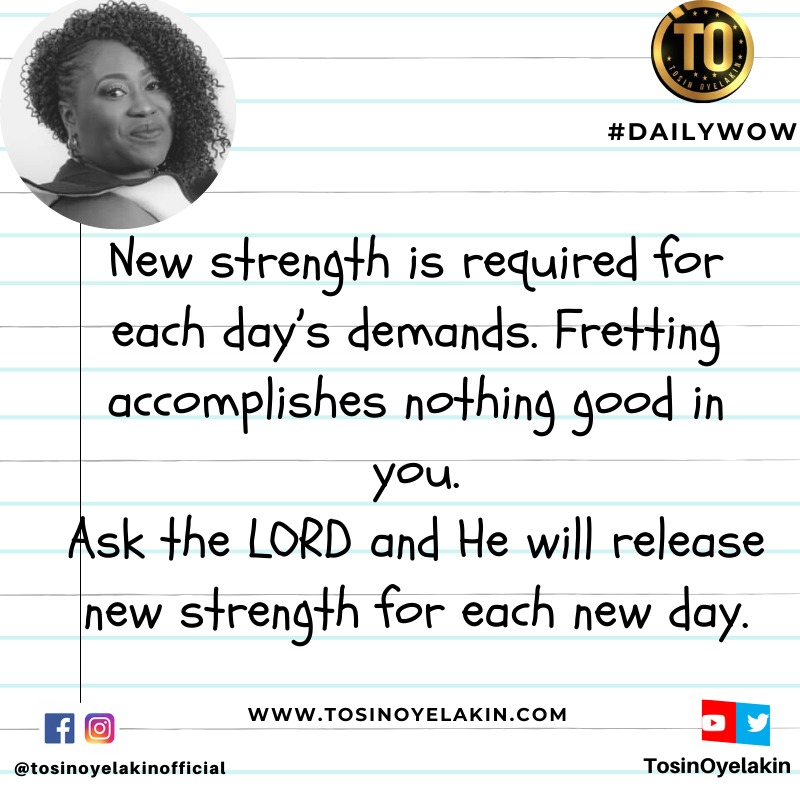 Uncategorized
Strength Every Morning
Jesus, in one of His famous sayings, said "sufficient unto the day is the evil of the day." This means that there is enough in one day for us to tackle. Why add the issues of the future? Deal with today, now and deal with tomorrow, then!

Many times in the morning, when I wake my son up, he would say to me, "oh mum, I'm so tired!" And I would say to him he shouldn't be, as he is only just waking up from a long night's rest.

It's very ironic. We really should not need strength in the morning because we have had the night to rest. Waking up in the morning, we should have regained strength and be full of zest.

But many of us still wake up tired and needing strength. So regardless of where we are in facing the demands of each new day, be it in the morning just waking up, even up till the time we lay our heads down to sleep at night, we will always need strength.

Divine strength to face all that each day brings should come to us each morning. Daily, we require it. The strength for yesterday will not suffice for today.

Neither can we use today's strength to conquer the next day. We will lose steam even before midday. When we try to do this, anxiety and lack of peace are inevitable.

New strength is required for each day's demands. Fretting accomplishes nothing good in you. Ask the LORD and He will release new strength for each new day.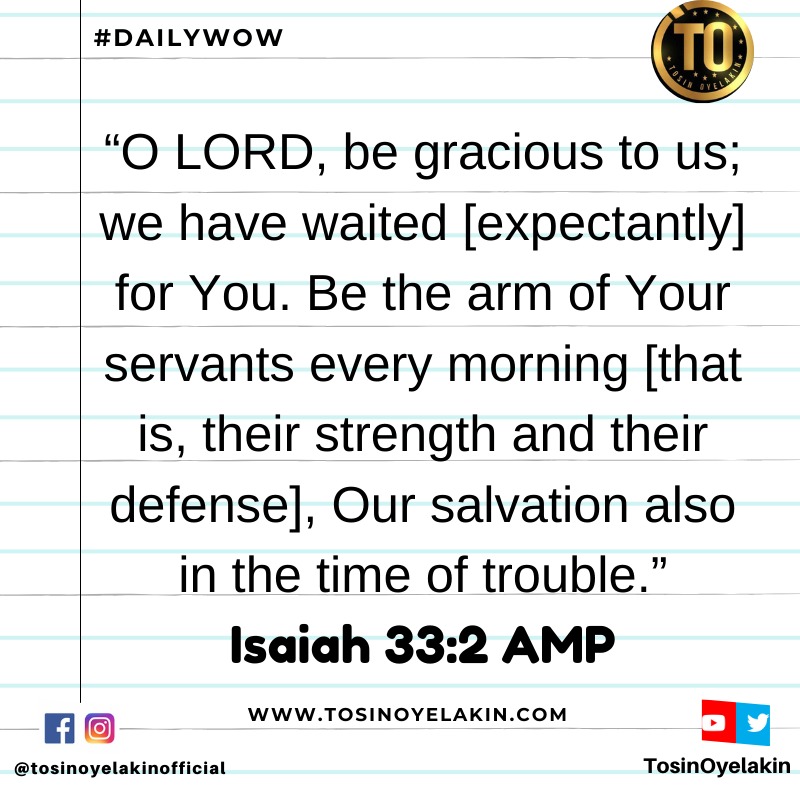 Prayer:
Father, thank You because You're our strength, strength like no other. Every day, we need you to strengthen and fortify us for the day's demands.

We cannot live through the day without Your help, therefore, please be our strength every morning. Help us to get through each day and cast all our present and future cares right at your feet.

Furthermore, let Your peace reign in our hearts even as we do this in Yeshua's mighty name. #Selah.

Have a peaceful day and stay safe under the blood ? Agape ❤️
© Tosin Oyelakin 2020