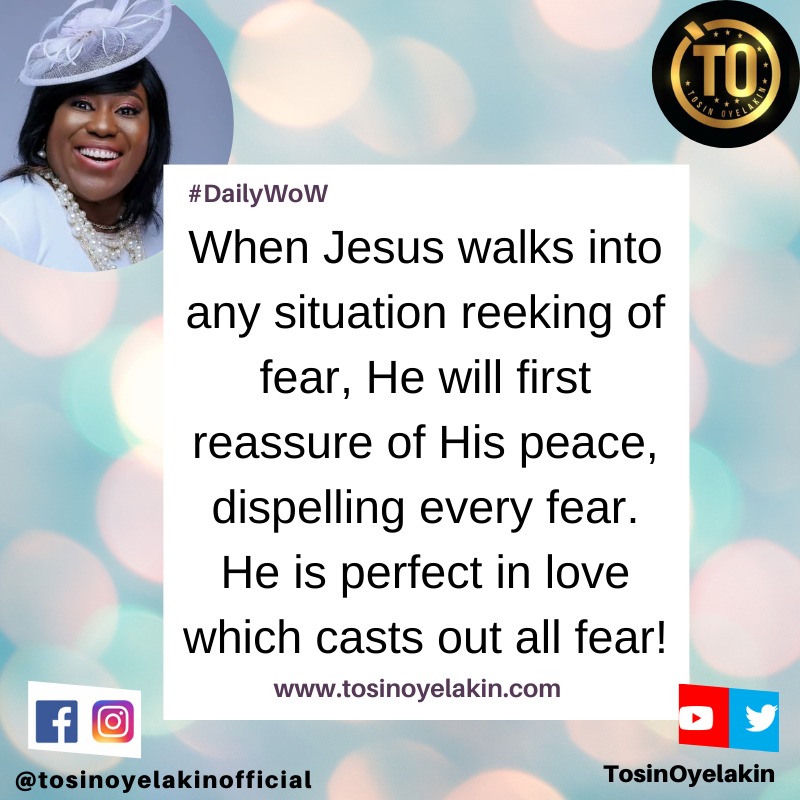 Uncategorized
Fear Dispelling Peace
Living in fear is living in constant torment. There are many situations we face in life that may cause us to feel a level of fear. And it doesn't matter who we are or what we believe in, fear will rear its head.

Some circumstances can shake us to the core of our beings to the point that we feel afraid of the outcome. But Jesus brings something to us that no circumstance can take away from us.

When Jesus walks into any situation reeking of fear, He will first reassure of His peace, dispelling every fear. He is perfect in love, which casts out all fear!

For every situation of fear, if only you can listen carefully, Jesus says, 'peace be unto you!' Fear, anxiety and uncertainty cannot stay in the same atmosphere of peace. Be at peace.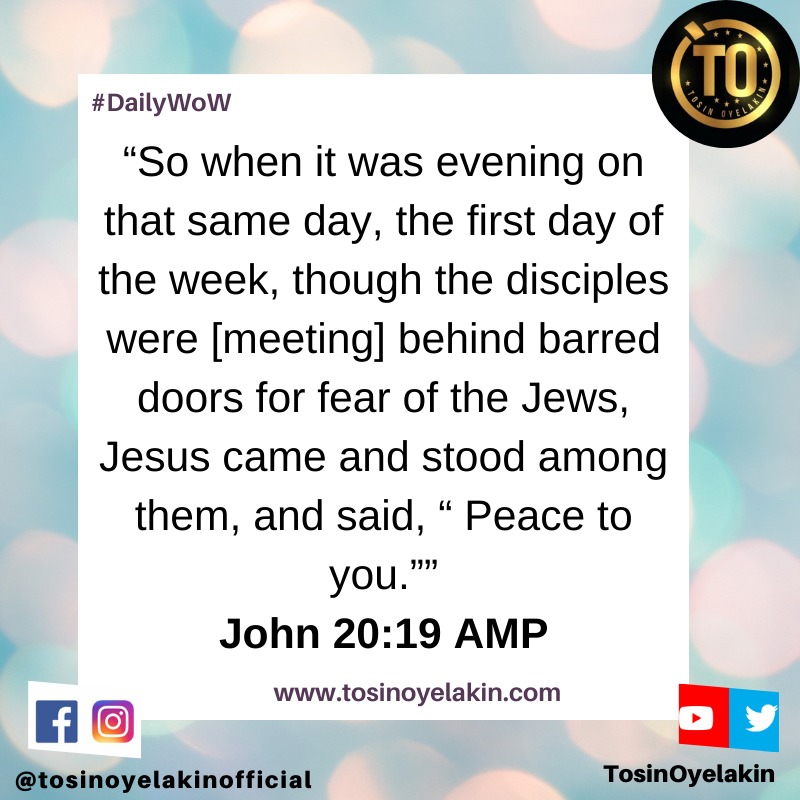 Prayer:
Father, thank You so much for the peace of our LORD which comes into any situation and prevails.

In these times of uncertainty, do let Your divine peace reign in the lives and hearts of all Your children. Help us to remain calm in this storm.

Grant us wisdom to know what to do and how to hold on to our peace in You, in Yeshua's mighty name. #Selah.

Have a wonderful day and stay safe under the blood ? Agape ❤️
© Tosin Oyelakin 2020