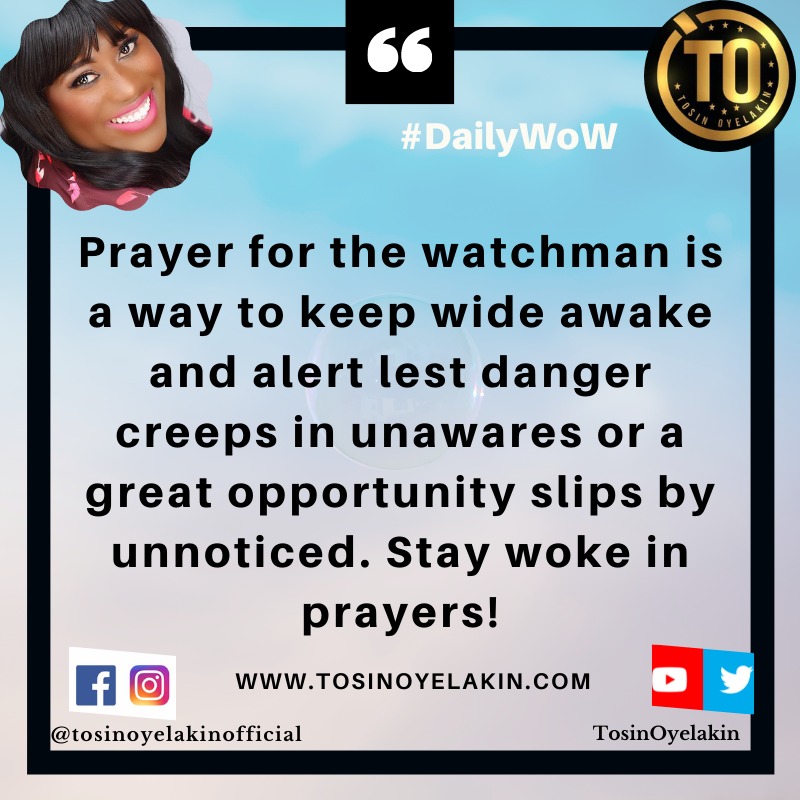 Uncategorized
Stay Woke In Prayers
There is a thing now called the woke culture that means a certain group of people are awakening to being aware of what is going on around them.
There is more and more awareness on social and racial injustices and they are fought against. So simply put, woke means to be consciously awake, to be aware!
This is the duty of a watchman. Tell me, would you employ a security guard who is always asleep at his duty post? I wouldn't! That would be calling for disaster and opening yourself up to easy attack.
Every believer has been called to be watchful through prayers and just remaining consciously aware of what is going on around us, both in the physical realm and in the spirit realm. We cannot afford to fall asleep at our duty post.
Prayer for the watchman is a way to keep wide awake and alert lest danger creeps in unawares or a great opportunity slips by unnoticed. Stay woke in prayers!
Let us arise and keep wide awake in prayers lest the thief steal away our lives, our children, our salvation and our blessings. We watch and pray at all times, without ceasing for the end of all things is truly near!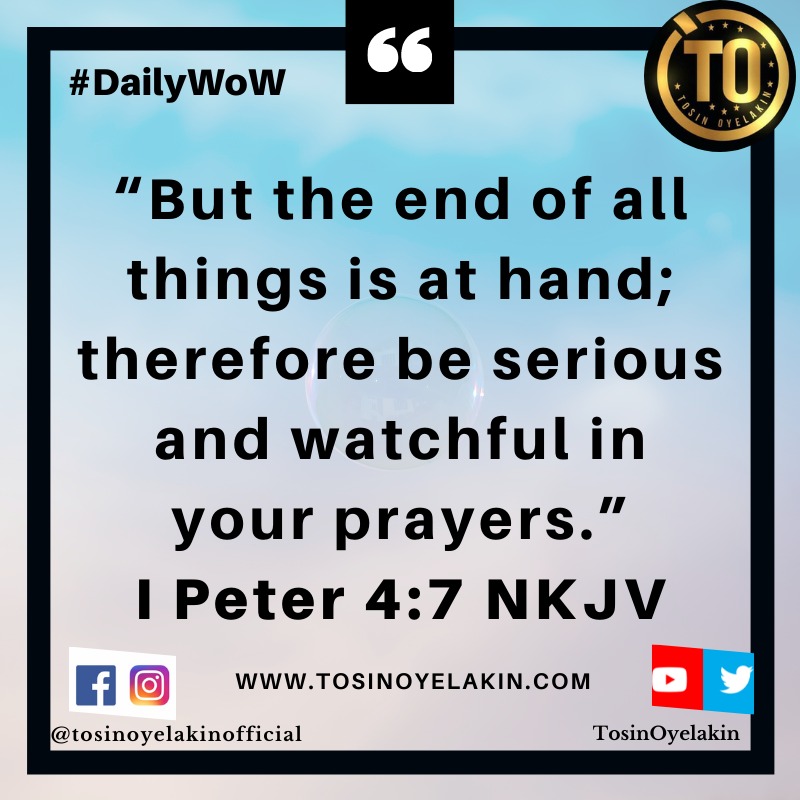 Prayer:
Father, thank You for giving us the opportunity to always stay in communication with You through prayers. We are confident that whenever we call upon Your name, You will hear us and give us answers.
Do strengthen us, in these last days, to continue to stay awake and not slumber. We rebuke any spirit of distraction or slumber and we choose to stay woke and focused on You through prayers in Yeshua's mighty name. #Selah.
Have a great day and stay safe under the blood ? Agape ❤️
*© Tosin Oyelakin, June 2021*