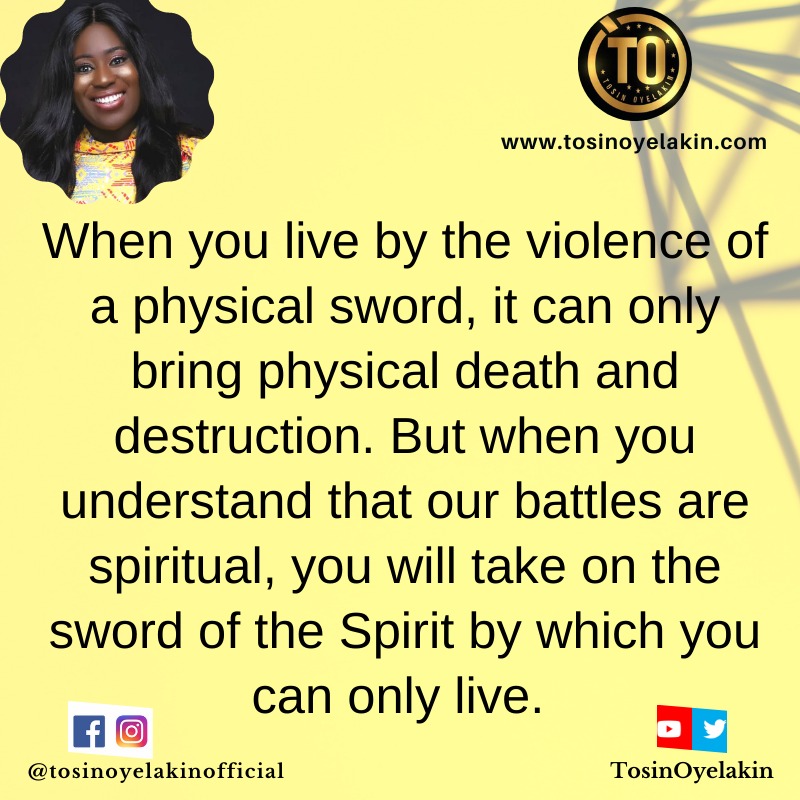 Uncategorized
Live by the Sword or Die by the Sword
Violence, they say, begets violence. Everything that exits in the physical realm has a version of it in the spiritual realm. So a physical sword ? has a spiritual counterpart which is the Sword of the Spirit, the Bible, the word of God.
For every battle you will fight in life you need weapons. A sword is just one of those, spiritual or physical.
But as you're not just a physical being, but you're a spirit being, you have both physical and spiritual battles to fight. And you can choose to fight them with either your physical sword or the Sword of the Spirit.
When you fight with a physical sword, according to Jesus, you die by the sword. That is, physical violence brings nothing but destruction, death and chaos.
When you live by the violence of a physical sword, it can only bring physical death and destruction. But when you understand that our battles are spiritual, you will take on the sword of the Spirit by which you can only live.
This, because the word of God is alive, powerful and sharper that any 2 edged sword. Using it, you're assured that you will come out of the battles of life with life intact! Not just life here on earth, but also eternal life.
Learn the word, know the word and use it effectively for any situation you face. Everything responds to the voice of the Creator, just like they did in the beginning, and they will always.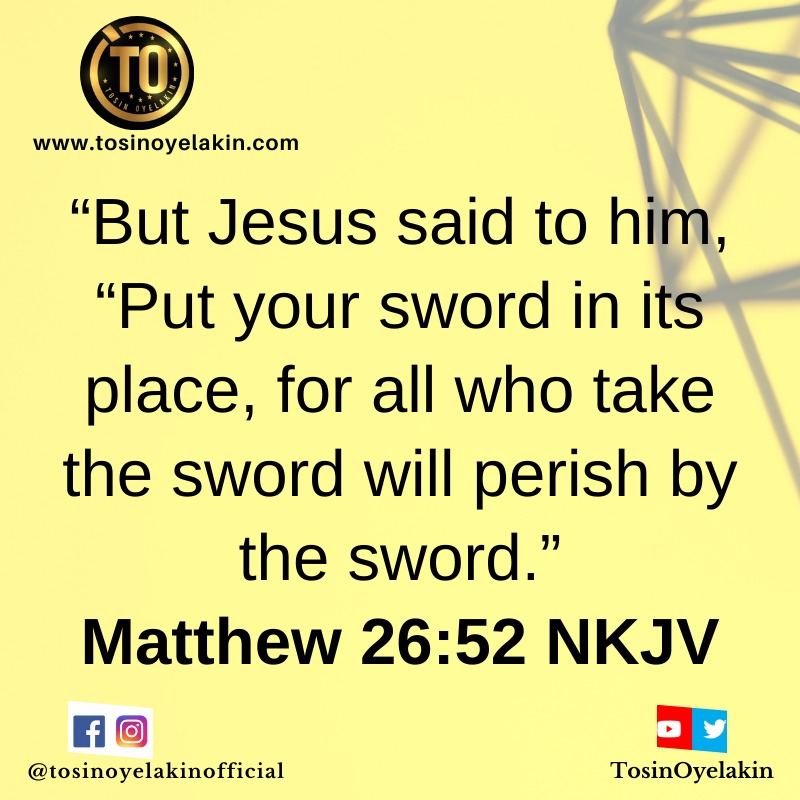 Prayer:
Father, thank You because every word You speak to us are Spirit and they are life. They are very effective weapons of warfare.
Help us to choose right, our weapons of warfare. Help us to choose not the carnal weapons that bring death, but those weapons that are mighty through You to pull down evil strongholds from our lives in Yeshua's mighty name. #Selah.
Have a marvellous day and stay safe under the blood ? Agape ❤️
*© Tosin Oyelakin, June 2021*