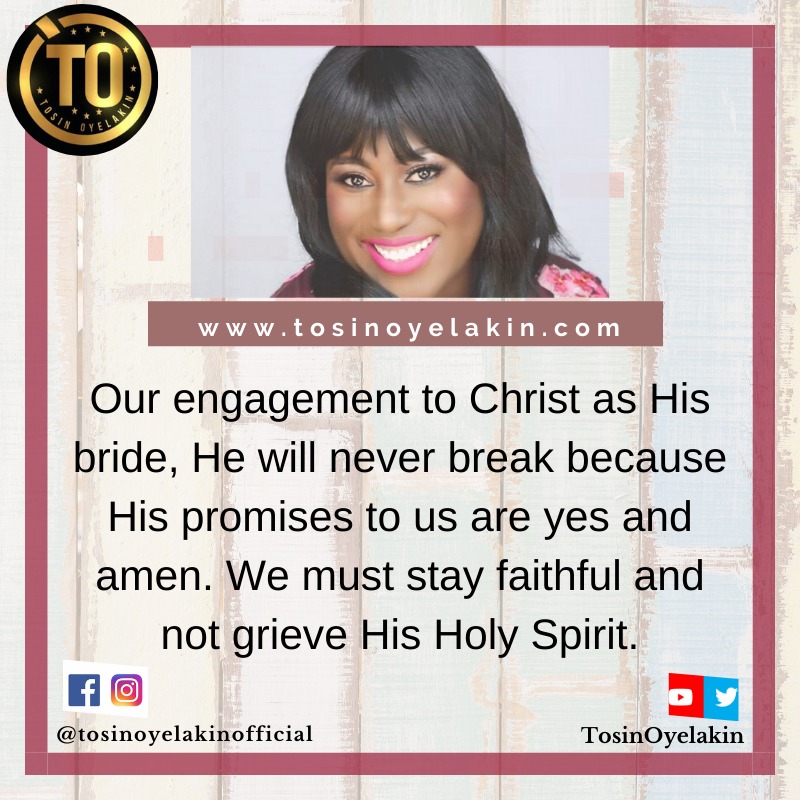 Uncategorized
Sealed By the Engagement Ring

The period of engagement, for a young bride-to-be who is in love, is one of the most exciting times of her life. The engagement ring which she has received is a symbol of promise that, all things being well, she is taken for life!
She could start to plan towards her marriage and life with her groom. She will be with the love of her life forever and this in itself is enough to make her giddy with excitement.
Nothing she had experienced before that beats this feeling. For me, the period of my engagement is one of the most exciting periods of my life. The excitement is similar to when I fully rededicated my life to Christ, back in uni.
Being reconnected to the Holy Spirit in a way I had not before that time gave me so much joy and peace, and all I wanted to do was just spend time in His presence. I was always walking on sunshine. I still do feel this way, lol.
When Christ came to earth to die for us, He came to woo us with His unrivalled love and compassion. For everyone who accepts this love, He gives His Holy Spirit as an engagement ring which means we are promised to Christ as His Bride.
Human engagements, however, can be broken. Promises can be reneged upon for any number of reasons and the marriage may not take place at the end of the day.
Our engagement to Christ as His bride, on the other hand, He will never break because His promises to us are yes and amen. He will not break His word to take His Holy Spirit, our engagement ring, back from us.
We must stay faithful and not grieve His Holy Spirit. We must remain excited by Him, seek out His presence and grow our relationship in readiness for our eternal marriage to Him!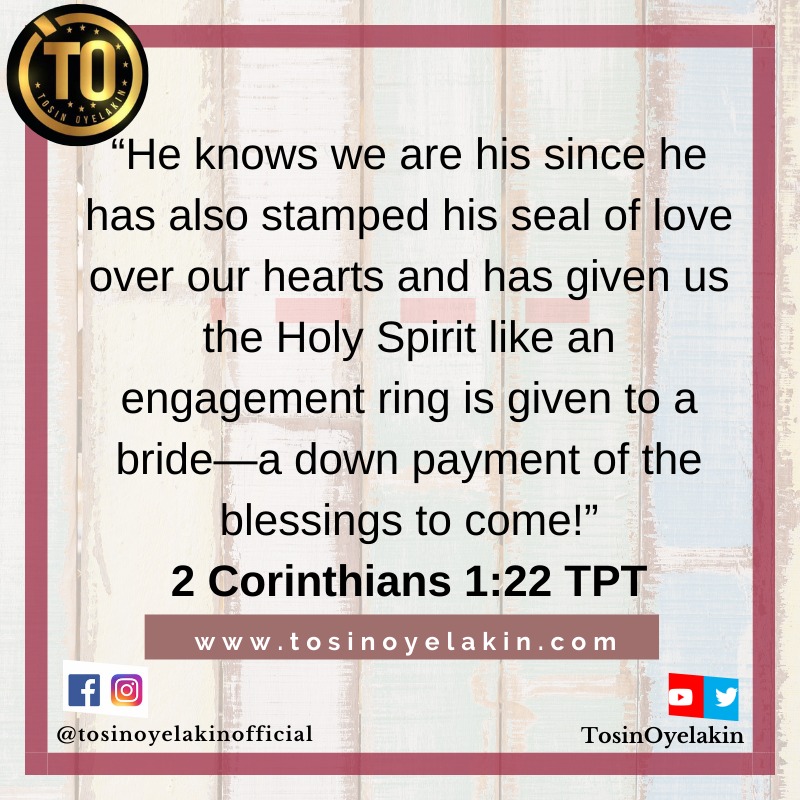 Prayer:
Father, thank You for Your promise of blessings to come through our being joined with Christ in eternity. Oh, how we are waiting in great anticipation of that glorious day
Please help us to remain engaged to Christ, maintaining our relationship with the Holy Spirit. May we remain ready for the appearance of our Groom through wisdom, just like the five wise virgins, in Yeshua's mighty name. #Selah.
Have a lovely day and stay safe under the blood ? Agape ❤️
*© Tosin Oyelakin, July 2021*